Making data freely available isn't just politically important, it's also vital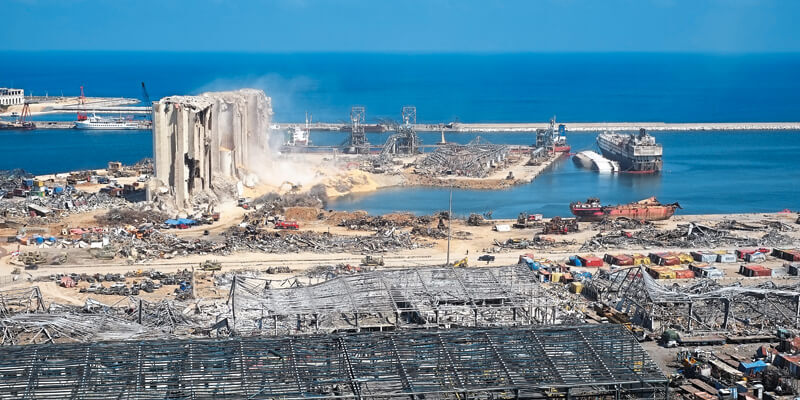 Open data is important. It almost goes without saying that we at GeoConnexion International believe this, since we feature updates on the superb work of the Open Geospatial Consortium every issue. However, this isn't just a theoretical belief – it's proven almost every day. And inside of the pages of this magazine, you'll see that proven through numerous articles.
Our cover story reports on how the free sharing of data was used in Beirut last year to help with the reconstruction of parts of the city, following a terrible explosion in its port. After mapping the devastation across nearly three square kilometres, those responsible published the resulting 3D model and point cloud under Creative Commons licences to ensure everyone could use them – something possible because the Lebanese Armed Forces provided an open data agreement. You can read Elois Mitchell's report on the collaboration on page 26.
The open sharing of data is of course vital in determining borders – what use is one country keeping all the information about where its border is? In the first of two articles, Haim Srebro draws on his long career to explore how even mortal enemies can collaborate and share data, in order to achieve a common goal, and potentially avoid bloodshed.
And on page 24, the OGC's Ingo Simonis looks at how open data meshes with the Open Science movement, which aims to make scientific data and processes accessible by more than just scientists. Ironically, for the geospatial consortium, it's Data Access and Processing API will make the location of data almost irrelevant, which will make it easier for laypeople to access it – and use it.
This issue, we're also glad to feature the return of our regular Intergeo column on page 23, giving you the latest information about Europe's premium geospatial event. In a sign that things are returning to some semblance of normality but that we're not quite there yet, the event will be a hybrid affair with both a physical and a virtual component. Whichever part you plan to attend, it will undoubtedly be worth your time.
I hope you enjoy this issue.