As Berlin prepares for Europe's premier geospatial expo, we asked the organisers to give visitors a taste of what's on offer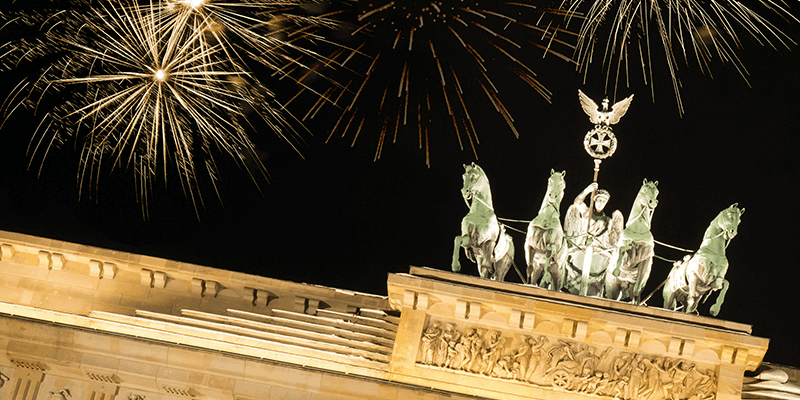 Visitors to this year's INTERGEO (10-12 October) in Berlin will gain first-hand experience of cutting-edge technologies and be inspired by 450 international exhibitors. From geospatial software and hardware to services and consultation, INTERGEO showcases solutions that tackle global challenges such as climate change, urbanisation, and resource conservation.
The atmosphere at Berlin's INTERGEO will encourage visitors to connect with industry peers, forge new relationships and cement existing ones. Immerse yourself in the GeoIT realm and be captivated by its dynamic and innovative spirit. For up to 15,000 global visitors, INTERGEO is the annual 'go-to' event!
Conference highlights
Conference organiser DVW will, as usual, present a high-calibre INTERGEO programme that spans theory and practice. Highlights will include a plenary presentation by Esri founder and CEO, Jack Dangermond, who will emphasise the pivotal role of geoinformation and collaborative platforms in solving today and tomorrow's pressing challenges.
Prof. Dr. Paul Becker, President of Germany's Federal Agency for Cartography and Geodesy, will offer an insight into the nation's geoinformation future, while Scott Crozier, Vice President Survey & Mapping at Trimble, will underscore the importance of accurate geospatial data for societal transformation and for tackling global challenges such as climate change.
Focus on Earth Observation
Under the moderation of Godela Rossner from the German Aerospace Center (DLR), groundbreaking discussions on the topic of Earth Observation (EO) will take place on the opening day of the conference. Speakers including Juliette Lambin from the European Space Agency (ESA), Elisabeth Hamdouch from the European Commission, and Dr. Anna Christmann, the German government's coordinator for German aerospace, will highlight the importance of EO in tacking global challenges as well as for political decision-making.
A follow-up session under the heading "Earth Observation - From Global Monitoring to Local Action" will feature experts such as Dr. Martin Lenk of the BKG, Dr. Michael Judex of the German Federal Office of Civil Protection and Disaster Assistance, Prof. Dr. Ralph Watzel of the German Federal Institute for Geosciences and Natural Resources, and Markus Probeck of the European Association of Remote Sensing Companies (EARSC).
Focus on "Unmanned Systems"
A new format "Unmanned Systems" segment of INTERGEO will focus on UAV technologies. Drones - the most common Unmanned Aerial Vehicles – now serve a multitude of purposes, from infrastructure inspection to event monitoring and goods delivery.
Thanks to collaboration with partners DVW e.V., DGPF, and UAV DACH, an exclusive programme has been developed for 180 participants that will address topics such as UAV photogrammetric workflows, legal frameworks, and the role of UAVs in environmental and agricultural monitoring.
For more information on these and other elements of the expo, and for tickets, please visit www.intergeo.de