The Satellite Applications Catapult, SmartSat Cooperative Research Centre (CRC), and the UK Government joined forces at this year's Australian International Airshow to announce a new space supply chain mapping tool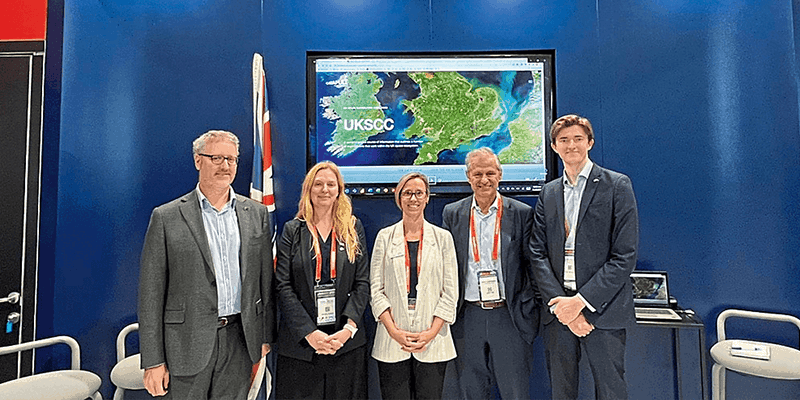 The development will showcase the capabilities of the UK and Australian space sectors and has been enabled by the Space Bridge, an alliance between the UK and Australia that enhances cooperation across both nations to boost their respective space industries. This mapping tool will also identify opportunities for collaboration and growth.
The new space and supply chain mapping tool has been extended within the existing UK Space Capabilities Catalogue (UKSCC) to include an International Comparison Dashboard with its current focus on Australia.
The Dashboard (pictured right) aims to identify potential gaps in either market that could be addressed by foreign direct investment and export opportunities. It is also designed to stimulate new opportunities for organisations, industries, and researchers across nations to collaborate on potential projects and programmes and to attract international customers and end-users.
This project was supported by the UK Space Agency (UKSA), with matched funding for Supply Chain Tagging from the Satellite Applications Catapult and SmartSat CRC. During the initial pilot, the Satellite Applications Catapult catalogued 240 Australian organisations, which represent a significant portion of the Australian space ecosystem.
This project is another successful milestone for the Space Bridge. Over the last two years, this partnership has resulted in several exciting initiatives that include five joint research projects, funded by SmartSat CRC, the Satellite Applications Catapult, and the UK Science and Innovation Network, with the support of Austrade and the Australian Space Agency. These research projects are those that further:
National cooperation and market development in EO Cal-Val
V-Band radio channel prediction for next generation LEO constellations
The detection and classification of Antarctic sea ice cover with LEO nanosatellites and Artificial Intelligence
A Federated Quantum Key Distribution System – the Australian Element
New and Improved crop varieties through hyperspectral data processing
In addition, the Space Bridge has organised workshops for SMEs on trade policy, export regulations, finance and tax, as well as several roadshows to promote sectoral capabilities.
The next phase of the Space Bridge envisages the addition of further countries and partners, as well as a showcase of its benefits and future implementation.
The International Comparison Dashboard can be viewed online at https://sa.catapult.org.uk/uk-space-capabilities-catalogue/ and, if not already listed, Australian organisations offering space-related products, goods, or services are encouraged to upload their company profile for review at https://satappscatapult.wufoo.com/forms/uk-space-capabilities-catalogue/.