The Fort Worth Police Department is using laser scanning to capture 3D models of potentially vulnerable, high-density locations, enabling pre-event planning for faster strategic responses to mass casualty catastrophes. By Malgorzata Krol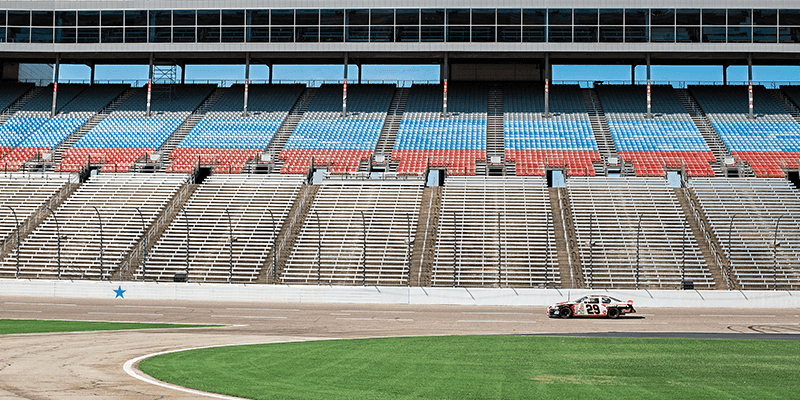 Mass casualty incidents in the United States have consistently risen over the past two decades, leaving members of law enforcement searching for ways to enable faster strategic interventions that save more lives. When arriving at active scenes, first responders and emergency services rely on site information to inform time-critical decisions. However, traditional 2D plans provide limited data, often leaving officers ill-equipped to understand the spatial and structural reality of scenes.
To facilitate better pre-event planning, the Fort Worth Police Department (FWPD) is using 3D laser scanning to capture schools, universities, event venues, and other high-density locations. The 3D plans created from these scans help first responders identify evacuation routes and hazards, define entry points, and more.
Although the system is still in the early stages of implementation, the FWPD envisions that in the near future, these point clouds will connect to officer GPS units and building sensors to create an IoT-activated network of valuable, real-time data.
Officer Christopher Bain and Sergeant Clayton Hays, with nearly 50 years of combined experience in law enforcement, have led the scanning integration efforts within the FWPD and here share the path from initial adoption to current pre-event planning to projections for a future of blended technology and interactive resources.
Rallying scan support
Garnering support for the use of reality capture technologies in the department began with the integration of laser scanning in crime scene processing in 2016. However, the relatively slow speed of their initial scanner hampered the practicality of crime scene captures amidst capacity limitations and tight timelines, no matter how valuable the data.
Widespread acceptance of scanning as standard protocol on homicide and major case scenes only occurred after they began using faster terrestrial laser scanners.
"The game changer for our department in moving the scanning projects forward was the RTC360," explains Hays. "The speed and accuracy of the scanner and ease of registering the scans allows us to go in and scan quickly from station to station. At medium resolution, it takes a minute and a half for one location."
The speed, along with the added value of the data, secured advocates from all levels, including the detectives responsible for cases.
"Scanning barely interrupts crime scene processing. We've had cases where the scan showed the scene so much better than pictures ever could, and now we have the whole unit engaged," recalls Bain.
Pre-event planning
While scanning has enhanced the data for crime scene investigations, Hays and Bain also saw the potential for scan data to contribute to public safety in an entirely new capacity through pre-event planning.
Pre-event planning is an unfortunate but necessary initiative in the wake of ever rising incident rates. Hays and Bain, however, see the potential for technology to transform the way active shooter scenes are approached in the future, where point clouds and interactive spatial data enable more effective responses that mitigate danger and save more lives.
The FWPD's pre-event planning efforts involve scanning entire buildings and campuses to capture the reality of locations especially vulnerable to mass casualty incidents. Some of their larger captures include parts of the sprawling Texas Christian University campus and the Texas Motor Speedway, which hosts NASCAR events with a capacity of more than 190,000.
"Before, we used two dimensional layouts, and they're hard for people to digest and not always readily available," says Bain. "Having the scans as part of our vehicle for enabling pre-event planning allows officers that have never seen the inside of a site to go quickly to where they're needed and help as many people as possible."
With priority on scanning schools and high-profile venues, the FWPD envisions expanding to collect 3D data of all heavily trafficked sites in their area.
Site scanning for planning
Its most recent project, the First United Methodist Church, is a historic house of worship covering 3.5 acres in downtown Fort Worth. With the tragic mass shooting at the First Baptist Church in Sutherland Springs, Texas in 2017, among other recent attacks, documenting places where people gather for religious services is also important for pre-event planning.
Capturing the extensive church property, which offers daily preschool and hosts eight Sunday services with thousands of congregants, was "a daunting task", according to Hays. "We have a total of 900 scans right now and it's growing – we have about four bundles, possibly five with our drone data."
Despite the size of the capture, they were able to undertake the project with only three officers and two Leica RTC360 scanners, making such pre-event planning efforts viable within departmental resources and capacity.
That's the ultimate plan, especially for police officers – to pull up a 3D view of a school with an active shooter, click on live feeds within the school and track our officers through these point clouds to their destination
The connected, integrated future

While 3D models already provide enhanced resources for active incident interventions, Bain and Hays hope their point clouds can eventually be used within an intuitive 3D interface enabling lifelike representation and visualisation. They also see the potential to better track and guide officers going into active scenes via GPS and internal building sensors.
"That's the ultimate plan," continues Hays, "especially for police officers – to pull up a 3D view of a school with an active shooter, click on live feeds within the school and track our officers through these point clouds to their destination."
"We've seen the possibilities with interfacing software with hardware, and we're hoping that we could send officers and medical personnel to the right locations without them having to know the structure, divert crowds and even lead the suspect away from other possible victims," elaborates Bain. "We will start to control the situation, create a safe environment faster, and get help there sooner to save lives – that's the main goal."
Malgorzata Krol is the director of marketing communications – global public safety & forensics at Hexagon's geosystems division