Digital twins help continuously update and share a city's mapping information through a central 3D model, explains Lomme Devriendt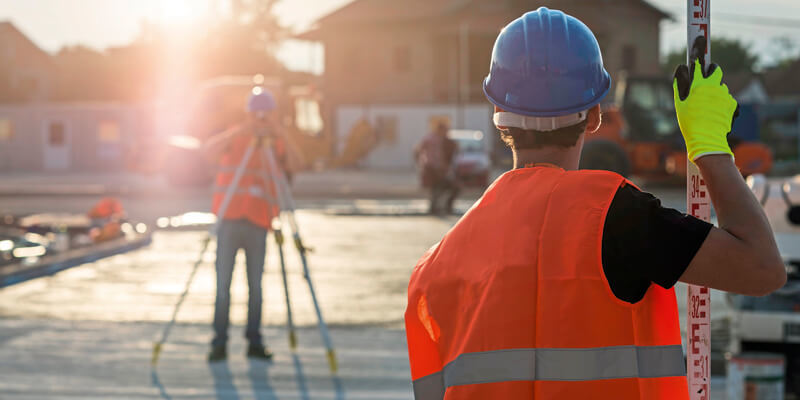 In 2020, many involved in mapping and planning cities are realising that not only do things change, they change fast. With that change comes massive amounts of new and updated data and staying current requires the skilful deployment of digital data management. For cities – where more than half of the world's population lives – that data and cadastral information can come from a dizzying amount of data sources, such as utilities, healthcare, telecommunications, taxes, voting and construction.
Managing this data from a central repository was difficult enough prior to physical distancing. As the world was collectively forced into remote work, to successfully accomplish this necessary goal, many organisations made networking and data available in shared environments. For many government agencies, working from home has not advanced quite as rapidly due to security, data size, old technology and outdated workflows and policies. But even before the COVID-19 pandemic, some innovators were showing the value of removing the silos and making data more accessible from anywhere at any time.
Now, many governments are showing much greater use of shared environments to remove silos, manage data and work remotely. And many are showing much greater use of technology to work remotely and what may have been a strong stance against shared access to information – a general accessible single view of truth – is now the new normal.
For Bentley Systems, the most useful organising paradigm for digital data management in cities is digital twins. Bentley defines a digital twin as "a digital representation of a physical asset, process or system that enables us to understand and model its performance. Digital twins are continuously updated with data from multiple sources – which is what makes them different from static, 3D models." Put another way, digital twins are far more than a 3D GIS. Digital twins imply a 4D component, meaning the massive and continuous updating of a central 3D model of a city and all its systems.
At Bentley, agglomerating, organising and making use of that data has always been a priority. It's a hard task for a software firm to keep up with everything. In 2019, Bentley increased its data management applications with the acquisition of Orbit GT, a Belgian firm that started in 1972 as a land surveying firm specialising in aerial imaging and photogrammetry. In the first years of its existence, Orbit GT developed several automated processes in the field of mapmaking and geographic database management, then pivoting to GIS software development and eventually to the organisation and management of primarily spatial data from all fields in massive relational databases.
One of the most important and difficult to achieve unprecedented possibilities is the drawing of data from discrete silos of information. Robert Mankowski, Bentley's senior vice president of digital cities, explains, "We know from our extensive work with cities that they have difficulty managing data from multiple large databases that are not usually shared. To be clear, departments aren't hoarding information or keeping it secret, it's just that databases, collection methods and formats have evolved separately over decades, and bringing them together usefully is a very hard problem." Fortunately, he says, "we've found that the basic concept of the 3D GIS, iterated and turned into a 4D digital twin, is a highly effective way to federate these different systems, and appears to be the only way that can work. After all, everything is somewhere, and everything changes over time."
Creating digital context
Digital context is the existing environmental conditions of an infrastructure asset, geospatially referencing imagery and other data to an engineering-ready, 3D representation of reality. However, creating digital context does not have to be a colossal task. Aerial imaging, often combined with ground photography or mobile mapping, provides accurate reality models that serve as the basis for digital twins. Techniques such as UAV capture, cloud processing and scalable reality modelling make it possible. Many cities already have a 3D city model in either a proprietary GIS format or an open CityGML format. These models can be used as a starting point for the digital context as well.
Digital twins are a federated view on many different data sources in different silos. Combining reality meshes and semantic data sources such as CityGML provides rich, realistic digital twins that serve a broad variety of use cases. Reusing existing data is one of the most important points in maintaining digital twins. Many organisations have invested in huge LiDAR and point cloud datasets in the past years. These datasets are often underused due to their huge volume.
"Advancing the 3D mapping paradigm has always been at the heart of Orbit GT's activities," says Peter Bonne, the former CEO of Orbit GT. "In adding to Bentley's digital cities offerings, we will jointly broaden the solutions portfolio and provide unprecedented possibilities for collaboration among platforms."
As a surveying and photogrammetry firm that evolved to focus on elite, large-scale, municipal data management, Orbit GT is possibly more in tune with this organising spatial paradigm than any group of people. When it comes to federating – bringing together and presenting – large and discrete datasets in different formats, the simple x, y, and z coordinate really does work.
This focus on space meshes with Bentley Systems' experience with designing and collecting space in the built world. "We've been capturing existing conditions and placing 3D designs in their virtual environments for a long time now, and it's something we do well," Mankowski continues. "But even so, we've been surprised, along with the rest of the industry, by the incredible explosion of spatial data enabled by cloud storage and processing, as well as data collection methods like laser scanning and photo capture. We worked with one of our users that had 24 million images in one dataset. Point cloud data files measured in terabytes are no longer remarkable. Just the scale of datasets is a serious challenge to any firm trying to make cities better."
A challenge – and an opportunity
This substantial technical challenge is also an opportunity, potentially expanding the capabilities of digital twins and making them very useful. Bentley views digital twins of cities as exact, continuously updated, 4D models of actual places that can be used for real-time decision-making on a huge scale, including efficient traffic, drone, and public transportation management. This is digital mobility.
The key, however, is managing data. Many state and municipal agencies now manage huge, map-based datasets that include 360º images, terabytes and soon petabytes of point cloud data, aerial LiDAR results, and mass reality-captured data from drones, mobile mapping cars, and planes.
Digital twins should now be viewed as a federated view of many different data sources in different silos. Combining these large and detailed reality meshes, along with various semantic data sources in big databases, provides a rich and realistic model that serves a broad variety of use cases. Reusing existing data is one of the most important points in maintaining digital twins. Therefore, making data and space work together in a changing 3D field emerges as the dominant challenge for municipal management in the 21st century.
This is where Orbit 3DM comes in. The solution adds the creation, visualisation, integration, and support of all 3D captured reality data – coming from a variety of different capture systems and processes – to enrich digital twins.
Bonne puts it simply. "We are able to handle a huge amount of data and make it available to non-technical people and useful in day-to-day workflows. We want to make the complex simple to access."
With Orbit 3DM capabilities, you get the creation, visualisation, integration, and support of all 3D-captured reality data coming from a variety of different capture systems or processes to present your digital twin. Based on the available data – street view images, aerial LiDAR point clouds, ContextCapture reality meshes, and aerial oblique imagery – you can present a single, synchronised view that is accessible via a web browser or desktop, adding 3D and 4D context to your digital twin.
This available data can be used to analyse, verify, measure, map and report on the environment. Based on accurate and precise LiDAR data, meshes or imagery data, you can measure, map, and register attributes. Even newly created or constructed data can be added and used for communication or verification within the organization, then shared with all necessary stakeholders.
Working from home is challenging enough without having to deal with the confusion and headaches that data silos can bring. Using a single, highly visual repository for all data, like a digital twin, makes it easier to communicate plans for urban environments. Applications such as Orbit 3DM help anyone involved in mapping and planning cities as they begin to create their own digital twin, giving them the platform to implement real and necessary change in a constantly evolving world.
Lomme Devriendt is senior manager, Business Development 3D Mapping at Bentley Systems (www.bentley.com/en)