Seppe Cassettari wonders how large scale mapping might be improved ….
and takes inspiration from an unexpected quarter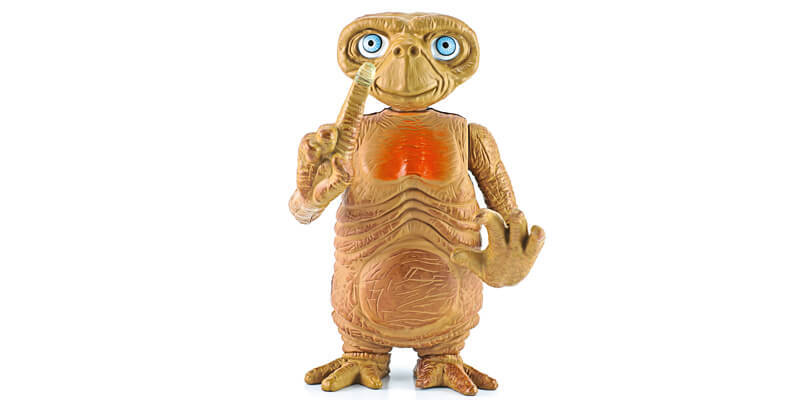 When musing on the current state of the UK's GIS industry I was drawn back to my time at The GeoInformation Group when we made the decision to build our own large scale topographic map, starting with London and, potentially, rolling it out to the whole of the UK. As with all such endeavors, one quickly learns more about what you don't know and it then becomes a race to gain knowledge, seek advice and find a workable solution.
But we did it, faults and all, creating a database called UKMap that was recognised for its innovation and potential as a future data model. UKMap is still going strong and the team at Geomni UK is taking it in new and exciting directions by integrating it with other data sets.
Catalyst for change
Looking back on the period immediately after we launched UKMap, the thing that now most intrigues me is the reaction it caused at the Ordnance Survey. This is all third hand of course, but I'm reliably informed there was a fairly high level of concern about the consequences of having a commercial competitor, and it engendered a response that led to lasting enhancements in the MasterMap base.
I have in the past put forward a case for there being more than one national large-scale database, even going so far as to predict the ultimate demise of government-funded national mapping agencies. I'm not so sure about that now, although I wouldn't rule it out.
The thing is that the launch of UKMap made the OS review its product strategy and look at ways of enhancing its products. For example, UKMap included building height detail. At the time Mastermap lacked this, but it was introduced not long after.
The point I'm making is that, quite often, significant change is the result of a particular catalyst, whether it be technological change, economic competition, or social pressure. UKMap is very much an innovation that sparked changed in MasterMap.
Innovation and change are usually good. Not always, but for the most part, and when well considered, they move us forward. Thinking about what the next innovation will be is a constant process, but only at a critical junction is the step taken, sometimes voluntarily, at other times it is forced upon us.
Where next?
So what is the next step for large scale topographic mapping in the UK? Having retired from spending 40 plus hours a week running my own business or, latterly, in supporting the goals of a large multinational, there is a chance to consider what these might be from my perspective using the experience of developing UKMap.
To this end, I sat down and started to create a new large scale topographic map concept which I called the Enhanced Topographic Map (or ETMap, and the use of ET in film context is not lost on me).
The drivers as I saw them come from my experience as a data provider to local government, utilities, telecoms, emergency services and insurance. What they all wanted was more detail, structured in such a way that they could identify real world entities that we are all familiar with and which are the basis of planning and decision making. This meant a more detailed understanding of property and buildings, land use, change and detail on the third dimension.
Back to the future
Starting with a similar model to that of UKMap I created an object classification based on real world entities that hark back to the Object-Oriented Data Models that were such a big thing in the 1990s. This meant more detailed representation of buildings with the potential to integrate not just footprint and roof detail but also internal plans.
The concept also drew on a R&D project undertaken in the area of La Defense in Paris, the French equivalent to London's Canary Wharf. This area is built over a hill and has multiple layers of structures – roads, rail, buildings.
The project resulted in a large-scale mapping database that was able to structure objects and link them through a classification, including the z dimension. As an example, paths, raised walkways and external escalators could be linked at different levels with access points to the various underground structures including below ground retail, metro and RER stations and car parks.
The ETMap concept allows for much greater detail to be introduced into a base layer. Object classifications include detail hierarchies and points of interconnectivity from which you can build geographies, from a single land parcel to a neighbourhood.
This is all very hypothetical, but it is doable. Perhaps 2021 is a chance to reset our ambitions about the future of our large-scale mapping, be that funded by government or commercially.
Dr. Seppe Cassettari is a GIS professional, with more than 25 years' experience in developing and applying geospatial technologies in the public, private and educational sectors. He was most recently CEO of The Geoinformation Group (now Verisk's Geomni UK business)