Cultivating connections is at the heart of activities planned by THE Association for Geographic Information (AGI) for the year ahead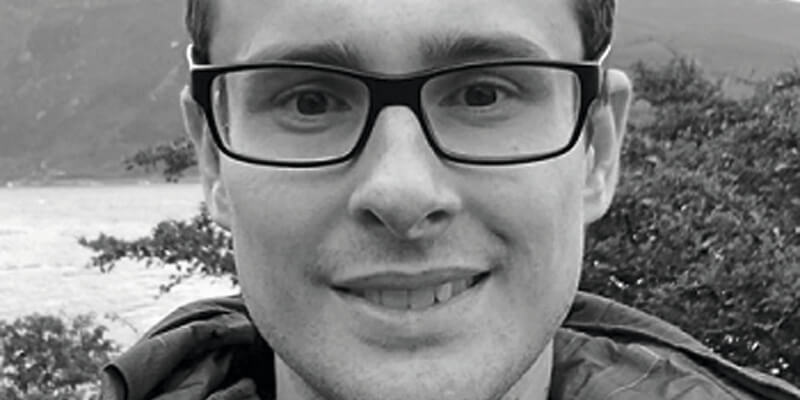 "With a return to face-to-face events in 2022, the UK's largest membership organisation for the geospatial sector clearly has a key role to play in connecting the geospatial community and helping it to meet the challenge of delivering data for sustainable recovery," says AGI's new Chair, Adam Burke (pictured).

"Whether through our flagship event, GeoCom, our regional or group conferences, or collaboration with our partners, AGI activities are designed to support a thriving UK Geospatial Community, actively supporting a sustainable future."
Having first joined the Association fresh out of university, Adam has first-hand experience of the benefits AGI membership brings to professionals at all stages of their career and will use this insight to deliver further value to the geocommunity.
"I've been involved with AGI for a number of years in some form or capacity," he says. "When I was new into the industry, I originally joined to expand my network and, most importantly, to be part of the geocommunity. Had it existed then, I would have loved to have been part of the Early Careers Network (ECN) which supports the future leaders of the geospatial industry. Today, anyone with less than 10 years of work experience can benefit from the connections it facilitates simply by joining the AGI as a free Network Member."
"The connections I have made since joining AGI have had a huge impact on my professional life and in the coming year, we'll be finding new ways to connect the UK geocommunity and demonstrate its contribution to post-Covid recovery, climate action and a sustainable future. This builds on the themes addressed by our flagship event, GeoCom in recent years – from geospatial's role in achieving net zero, providing a new vision of sustainability, to its place in post-pandemic recovery."
"2022 will also see AGI build on initiatives launched last year to support the growth of the UK geospatial community and to deliver value for members. This includes new additions to the online membership portal and implementing more benefits identified in its membership survey. Following the popularity of our webinars, we will also increase our online programme and digital events calendar. Check out www.agi.org.uk for the latest news."
"The last two years have seen increased recognition of the value of information about location and I look forward to working with the AGI Council and members to keep this momentum going."
Adam, who is Geospatial Lead at Natural Resources Wales, is a well-established and active member of the Association having been Chaired AGI Cymru before being elected to Council in 2020. He has a keen interest in project and change management, and as a chartered Geographer and a Fellow of the Royal Geographic Society, he enjoys the outdoors and can often be found roaming the Brecon Beacons National Park at weekends.
Adam succeeds Denise McKenzie who remains on Council.