KOREC announced that group expansion means we are now seeking to fill 30 new positions, in a range of departments, across the UK and Ireland.
These new roles include openings in our offices in Cambridgeshire, Dublin and Liverpool.
World beating technology for curious minds
KOREC specialises in bringing world leading geospatial technology to the UK and Irish markets, all backed up by in-house software development, training, technical support and servicing.
Through partnerships with companies such as Trimble, Esri and Parrot, KOREC aims to provide its customers with a wide range of ground-breaking geospatial technology. This offering includes everything from high accuracy GPS, 3D Laser Scanners, drones and robots to AI, Mixed Reality and Mobile Mapping solutions.
High profile customers
KOREC customers include some of the biggest names in the UK and Ireland including National Highways, United Utilities, Irish Rail, Network Rail, F1, Ordnance Survey, National Trust, Costain and Balfour Beatty; some of the smallest from sole ownership survey companies and drone operators to environmentalists and soil scientists; and let's not forget some of the more unusual – Monro baggers, and mapping professionals involved in tropical disease vaccination projects or landmine clearing.
We have openings available for those in the industry and for those with no previous geospatial experience but looking to work in a fast-moving, technology led company. These roles include positions in sales, software development, recruitment, administration, technical support, training, marketing and servicing.
Alan Browne -KOREC CEO said "We may be a fast-growing company in a technology led industry but our 50 years in the business mean that we've had time to build and define our company culture and that means we've also created a great workplace and a world-class ethos. Our staff tell us that KOREC is a rewarding and exciting place to work and that's something we're really proud to have achieved."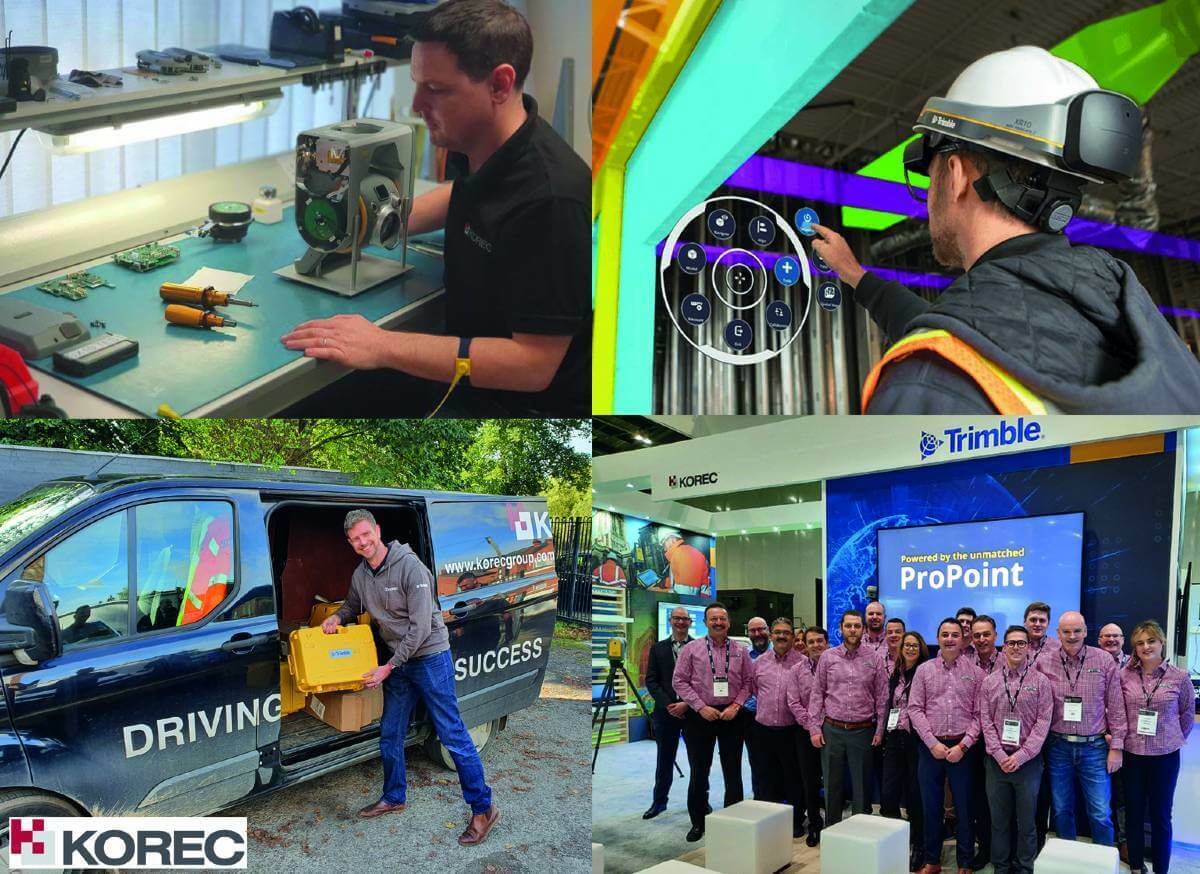 Subscribe to our newsletter
Stay updated on the latest technology, innovation product arrivals and exciting offers to your inbox.
Newsletter