Connecting the field and office with advanced data management solutions
It's no secret that the construction industry has been slow to embrace digital technologies in practice. The industry is steeped in tradition, with knowledge and insight often being passed down through generations — meaning that changes in direction can move at a glacial pace. Add to that the sheer size and scale of many construction bodies and it becomes clear to see why digitalisation hasn't happened here in the same way it has in many other sectors.
But now, the industry is facing a single-shot opportunity to recover from the impact of Covid-19. As the countries open back up and businesses across the board gear up for recovery, the opportunity is there for coronavirus to be the catalyst that accelerates digital adoption.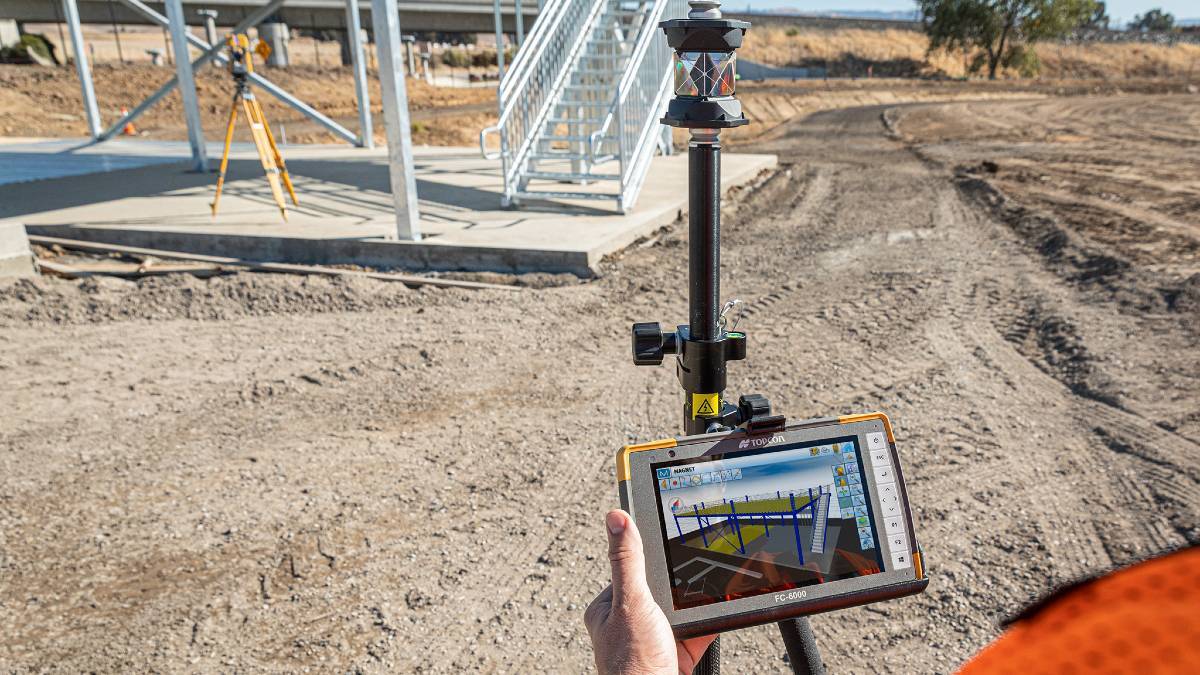 The reality now is that those who fail to take control of the vast amounts of data on their sites are likely to be left behind.
"Every building or infrastructure project relies on data at its every turn," says Marcus Wiksten, Business Development Manager at Topcon Positioning. "Whether it's for surveying, designing, calculation or construction, the importance of using accurate and timely data cannot be overstated. But, for a variety of reasons, the industry as a whole has been slow to realise technology's potential to utterly transform the way we work for the better.
"Bringing digital solutions on board is the best way to manage data effectively. In turn, this helps project managers keep a tight grip of their site and easily identify ways to enhance productivity and produce a higher quality end result of build."
The power of data
Harnessing accessible, real-time data is the key to developing a higher quality construction management process. Access to quality data such as this democratises the process of construction because it empowers each person involved in a project — both on site and off — to collaborate effectively. This in turn maximises efficiencies on site.
"Data is an unbelievably powerful tool in construction," explains Wiksten. "The potential to open up huge parts of a project to multiple people in order to benefit from varied insights and expertise is really quite incredible. If you consider that each element of a project generates its own data, and that each set of that data tells you something about the efficiency, effectiveness and quality of the project, then you multiply that by each part of the build, you can start to understand the size of the insight that's available.
"It's so vast that it can't be compiled and understood manually — or certainly not in a timely way — but technology can interpret data like this in a flash, giving real-time feedback on how a job is progressing and, therefore, allowing for immediate adjustments."

The potential impact on productivity

Productive and successful construction sites rely on meticulous planning and careful project management. Without the foundations in place, a project can never deliver on its full potential.

Managing and improving productivity should be a priority for the sector, says Wiksten. "The construction sector has a big problem when it comes to productivity," he says. "There is huge wastage on most construction sites in the form of errors, repeat work, poorly planned site management and lack of proper insight into progress. Each small delay adds up to create a really big — and very expensive — problem."

Tackling these problems can reveal a world of profitability for construction businesses. Improved productivity on site generates budget efficiency as well as cost savings in the form of reduced errors and delays. "Technology allows all parties on a project to share data and work collaboratively," explains Wiksten. From project manager to sub contractor to the people on the tools, everyone can have easy sight of the latest designs and insight, which hugely reduces errors. And sharing data on each aspect of the build allows project managers to flex their schedules accordingly.

"There's a huge impact on accuracy of build, too. Geopositioning technology is so accurate that even the tiniest deviation from plan will be picked up early — saving countless hours in rectifying a mistake at a later date. When field and office both have simultaneous sight of plans and activity, the margin for error is massively reduced.

"And, having the ability to guarantee cost savings through the accurate interpretation of data is, without a doubt, the key to securing major contracts in the first place," adds Wiksten.

How tech is already being used
Although tech take up has been slow in construction, there are clear examples of businesses that are embracing it — and reaping the rewards. Topcon Positioning has supported Skanska with two vast projects in Norway, linking five remote islands and improving one of the country's biggest roads.

Topcon's MAGNET software supported Skanska with vital areas of the builds, such as aiding CEEQUAL qualification. The software helped to optimise resources on the road reconstruction, considerably reducing the cost and the amount of mass to be moved, saving money and the environment. It also helped Skanska win the bid for the five islands brief. The insight from the technology meant Skanska arrived at the best project implementation plan and the best competitive price in the bidding phase, achieving a €50 million deduction and winning the project.
What great tech looks like
Technology is infiltrating every aspect of our lives, which means there are few people not used to interacting with tech in their daily life. That's good news for the construction sector, as often much of the hesitation towards adopting tech stems from uncertainty about how to use it. Great tech is that which has been cleverly designed with a clear understanding of the sector it aims to benefit.
"Topcon Positioning has an excellent reputation for delivering really brilliant technological solutions that have a demonstrable impact on sites," says Wiksten. "We've recently launched our most advanced software, MAGNET 7, which is a digital workflow tool covering field, cloud and office. When it's coupled with our on-site instruments and machine control, it's a really powerful piece of kit that means everyone is always up to date with the latest data analysis from your site.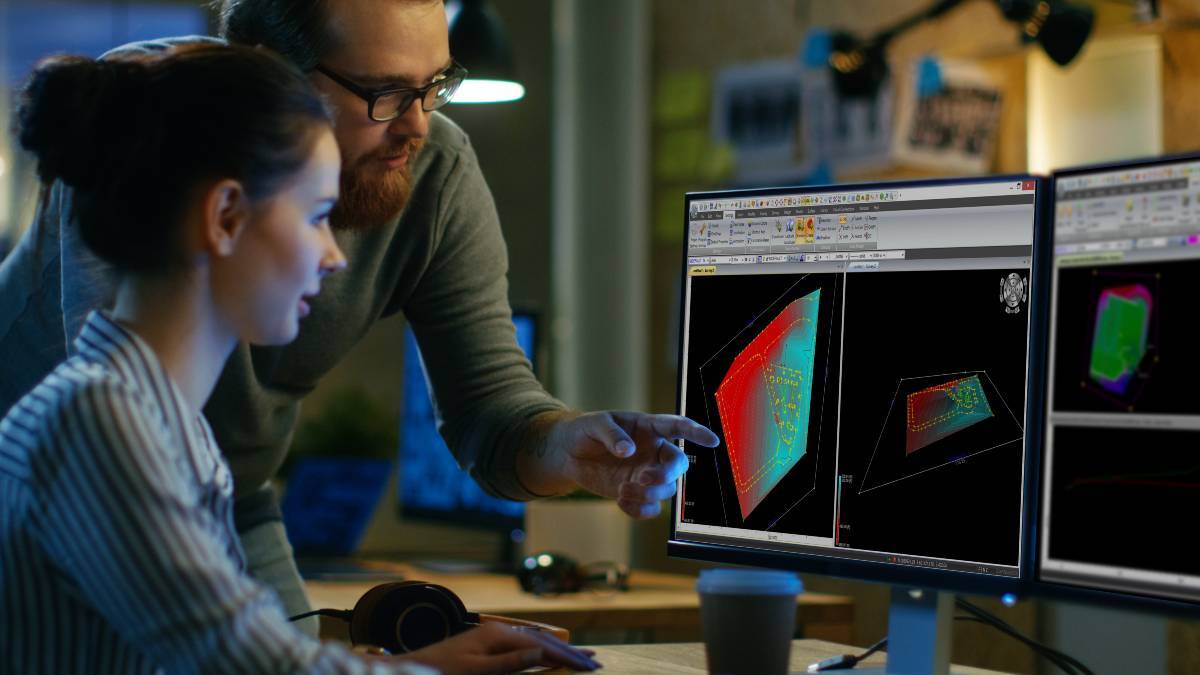 "Comprising field software, connectivity services and tightly integrated office software that also facilitates third-party integrations, MAGNET 7 streamlines workflows for contractors, surveyors, modellers, estimators and project managers across every stage of a project. It's really the epitome of excellent tech in construction," explains Marcus. The software can help to improve accuracy and efficiency for project teams like never before. As a one-stop solution, MAGNET solves problems caused by a multi-tech approach and seamlessly syncs with all of Topcon's existing solutions, as well as ones from third parties.
"Developing great tech is all about understanding what's needed in the field," Wiksten says. "We've improved the reporting systems, interactivity and connectivity for those working in the field, and we've ensured the system is GDPR compliant as we knew this was important to our clients."
Despite dragging its heels when it comes to digitalisation, in many ways construction is one of the most forward-looking industries on the planet. It's shaping our future world and helping create a force for good through the built environment. Technology can help the industry be the very best it can — and businesses that get on board with the limitless possibilities of tech early will reap the rewards.
To find out more about Topcon's MAGNET solutions, visit Topcon Positioning
Subscribe to our newsletter
Stay updated on the latest technology, innovation product arrivals and exciting offers to your inbox.
Newsletter