Thanks to new geospatial data and technology, we now have the tools to better understand and tackle climate change. But barriers remain, says Matt Sheehan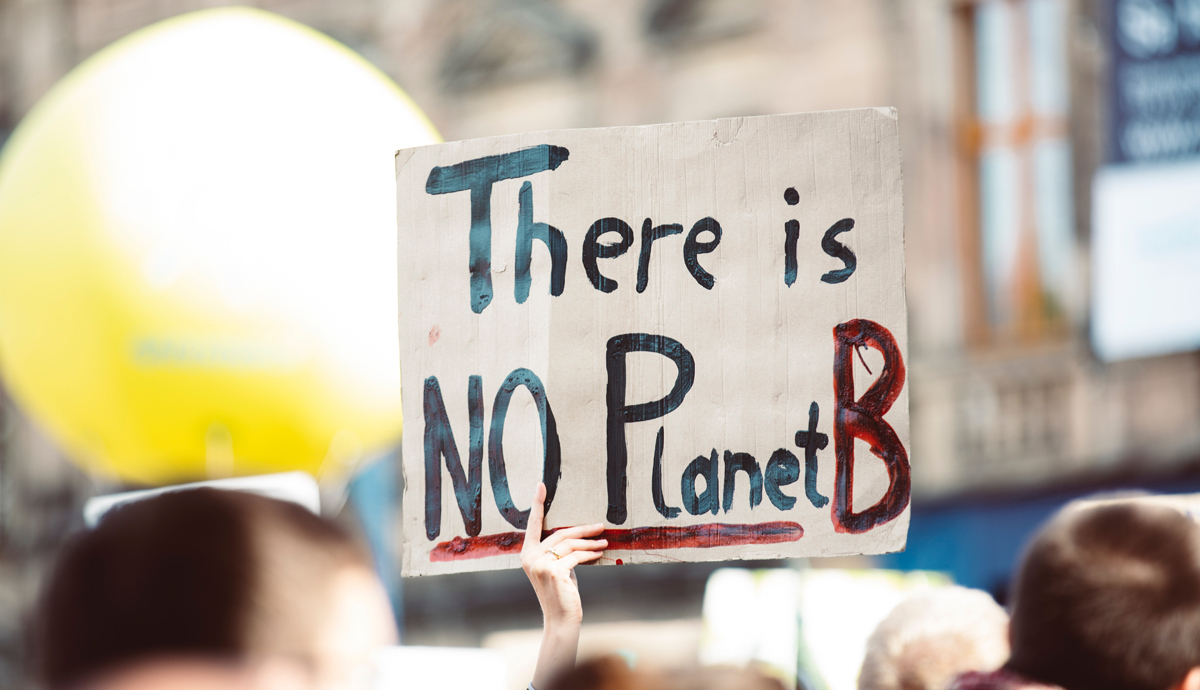 Climate change has moved from debate, through denial, to now widespread acceptance and agreement: humanity's activities are adversely affecting our planet's climate. In real terms, that means our atmosphere is warming due to the release of greenhouse gases. Discussions around solutions abound: sustainability, renewables, reduced carbon footprints.

Net Zero has become a popular umbrella term. Its true meaning has been much debated, but there is now a consensus that Net Zero means achieving a balance between carbon emissions created and removed, with an end goal of helping our planet repair and return to a natural equilibrium.
Geospatial and Net Zero
New technology will be one key driver to achieving Net Zero. Of particular relevance will be advances in the geospatial disciplines. Geospatial is focused on the use and application of location-based data and technology to solve problems. Though too often presented in the past as simply mapping technology, GIS and geospatial science go far deeper.
Huge changes are underway. Automation, driven by recent advances in technology, is a critical driver. New sensor technology is powering a data collection revolution. A world of smart devices is emerging termed The Internet of Things. This is creating massive, automated streams of data. Sensor miniaturisation have enabled the creation of new micro-satellites, which is powering a new space economy. Drones flying near earth have a plethora of new sensors onboard collecting an array of new data. Not only are sensors being used above ground, but below ground also.
As a new age of large scale automated, multi-dimensional data collection is upon us. Old methods of manual processing and analysis of these new data streams is being replaced by automation in the form of machine learning (ML) and artificial intelligence (AI). Though still in their infancy, ML/AI have the potential to help us build a new perspective and understanding of our world, and man's role and impact.
Geospatial innovation explosion
These technology advances have spawned a new geospatial start-up revolution. This is driving incredible innovation, resulting in geospatial both expanding, and converging. Areas such as GIS, remote sensing, 3D and digital reality are coming together. That means geospatial engines are now providing new insight leveraging 2D, 3D and real-time data.
Many of these new companies are tackling the net zero problem head-on. Gathering the best mix of data, geospatial technology and expertise, there is a drive to make Net Zero a reality. Companies such as Sust Global are turning climate models and greenhouse gas emissions into impact insight. 3Degrees is providing its clients with better ways to understand and reduce their carbon footprint.
A slew of geospatial companies is helping energy providers expand onto reusables. That work includes discovering the best location for wind, solar and tidal facilities. Public money, through organisations such as the US National Science Foundation, are helping to fund Net Zero-focused projects.
Challenges to achieving Net Zero
Thanks to new geospatial data and technology, we now have the tools to better understand and tackle climate change. But barriers remain. The biggest may well be our political and economic system. Tackling the climate crisis requires change.
That means, very importantly, corporate change. The preferred initial approach has been voluntary. A recent report from the New Climate Institute suggests many of the world's biggest companies are failing to meet their own targets. Self-regulation can often be toothless, but national regulation and oversight has also proven problematic. Climate activist Greta Thunberg has criticised global leaders over their climate emergency promises, dismissing them as "blah, blah, blah".
Another challenge is funding sources. In the US, public money pours into defence. Debate rages over the fact that the new space economy still looks to military contracts as a key funding source. That has turned too much of the focus away from the climate challenge. New sources of public money are needed to help fund net zero innovation.
For the geospatial industry, alignment among the old and new players is critical. Long established GIS and geospatial companies need to work closely with the new and innovative. Bridges need building. Standards organisations such as the OGC have a potentially important part to play. Bringing the best geospatial minds together is critical.

Conclusion
Geospatial technology will be critical in heading off the climate crisis. This is an age of incredible innovation. We have the tools to solve the problem. But change is needed. Economic and political intransigence may well be our biggest barrier. We need to find a way to move from talk and disagreement to workable long-term solutions. Time is increasingly against us. The survival of our species is at stake.
Matt Sheehan is geospatial innovations director at Locana (www.locano.co)
Subscribe to our newsletter
Stay updated on the latest technology, innovation product arrivals and exciting offers to your inbox.
Newsletter