Adam Burke previews what's on offer at the upcoming flagship event to be staged in London by the Association for Geographic Information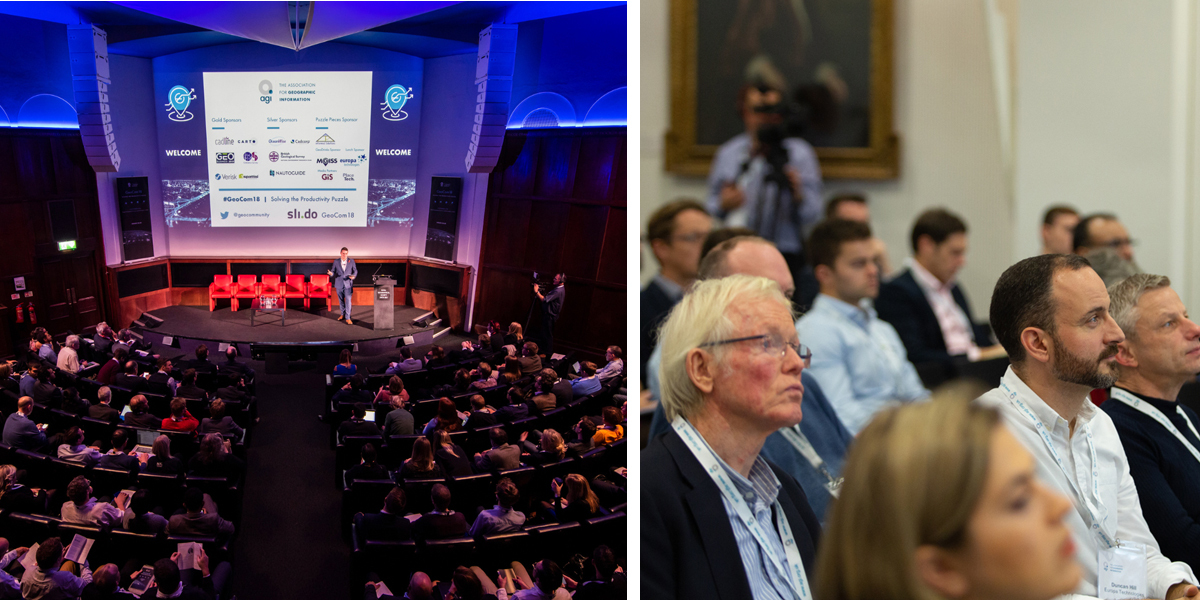 At the time of writing, the theme for the newly-returned GeoCom seems even more pertinent. Sustainable solutions to many of the challenges we face as individuals, organisations and communities seem few and far between, while the changes we are experiencing are being described as once in a lifetime. However, that hasn't dampened the enthusiasm for our first in-person annual conference in three years and I am excited to be able to share an exceptional programme of keynote speakers, topical presentations and networking opportunities.

Tackling global challenges
The line-up of speakers includes James Cranswick, Director of Space, Drone and Geospatial Services at Deloitte who, in promoting the benefits of the digitisation of airspace and unmanned aviation, will explore how spatial data can meaningfully change how organisations impact sustainability. Yana Gevorgyan, Director of Secretariat at Group on Earth Observations (GEO), will share the experiences of hundreds of government and other organisations in the use of Earth Observation to create innovative solutions to global challenges.
James Hemingway, Non-Domestic Building Analyst at Department for Business, Energy and Industrial Strategy (BEIS), will address the use of geospatial data to inform smarter energy use, with particular emphasis on renewable and smart energy solutions. Henry Odbert, Defence Applications Science Manager at the Met Office, will discuss how weather and climate information can be used as an enabler for mobility, and explore its application in areas such as autonomous vehicles and Mobility-as-a-Service (MaaS). Professor Christopher A-L Jackson, Director of Sustainable GeoScience at Jacobs and TV and radio broadcaster, will draw on his research and expertise in petrology and palaeontology to ask the question: 'Can geology save the world?'.
Innovation and enterprise

Geovation – 2022 winner of the Go:Tech Accelerator Programme of the Year Award - will host a session featuring innovators and entrepreneurs. These will include Annette Jezierska, CEO and Founder of tech company Future Fox, whose social mission is to accelerate the development of smart, sustainable and people-focused places, and Chris Hildray, Founder of ProxyAddress, which provides consistent and stable addresses for the homeless and was named one of TIME Magazine's 100 best inventions of the year in 2021.
GeoCom 22 also draws support from some of the leading names in the geospatial sector, Ordnance Survey and Esri UK both take to the stage as Platinum Sponsors to recount their first-hand experiences of how geospatial data and software can be applied to create sustainable and innovation solutions. Gold sponsors Cadcorp, Cadline, CARTO, GeoPlace, Geospatial Commission and Verisk will also be on hand during breakout sessions.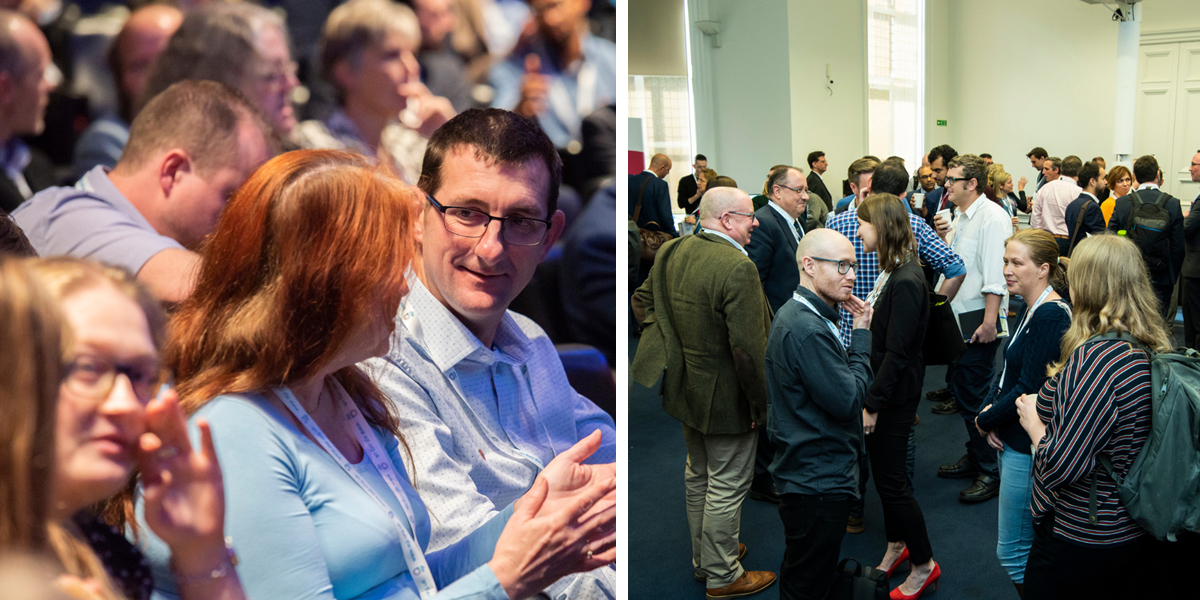 Is it all about money?

And finally, the AGI itself will, of course, be present throughout the event with warm welcome from me, a discussion by the Association's Early Careers Network on the bold statement of 'It's not all about the money', and a closing presentation from Denise McKenzie, Past Chair of the AGI and Community and Ethics Partner at PLACE, who will challenge us to think about the future of sustainability.
Hopefully this has tempted you to join us at what is shaping up to be a not-to-be-missed conference. If you book early, you may even be able to secure savings of up to 50% on published rates … so what are you waiting for?
GeoCom: Sustainability in a Changing World takes place on Tuesday 11th October at the Royal Geographical Society in London. Visit https://www.agi.org.uk/geocom/ for further information and to secure your place (remember, members of the AGI are eligible for even bigger discounts).
Adam Burke is Chair of the Association for Geographic Information, an independent and impartial membership organisation that represents the UK geospatial sector (www.agi.org.uk)

Subscribe to our newsletter
Stay updated on the latest technology, innovation product arrivals and exciting offers to your inbox.
Newsletter