Atkins' GIS Consultant, Lynne Griffiths, explores how data can be used to predict the effects of climate change on the UK's coastline – and to visualise solutions and mitigations against its impact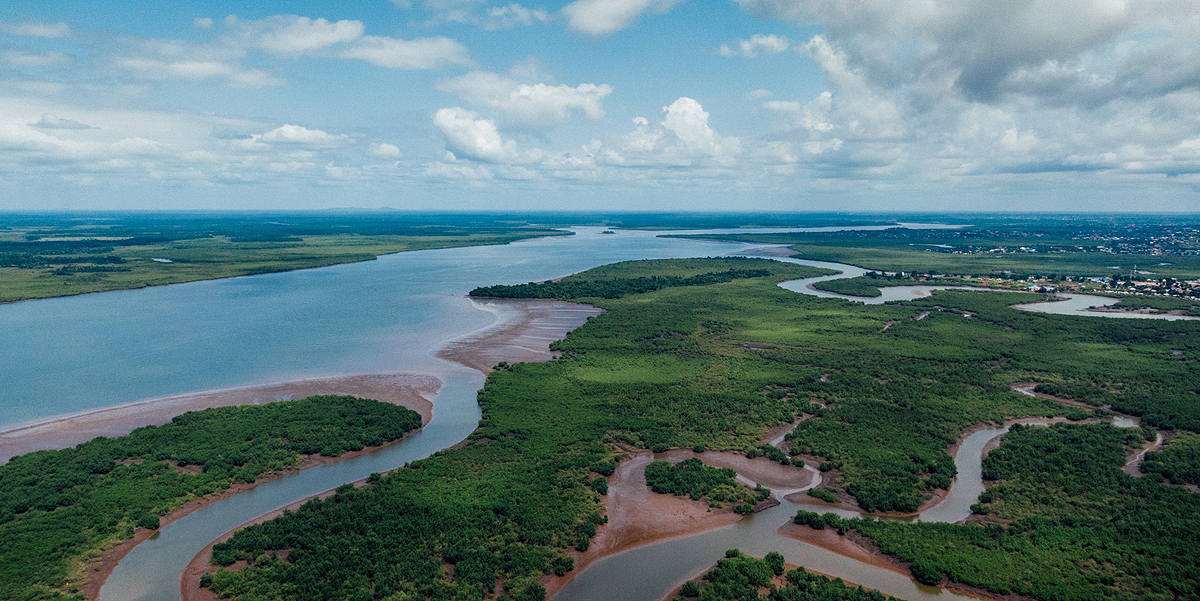 Our climate is changing, leading to predicted effects that include warmer temperatures, more frequent and severe storms, and rising sea levels. For island nations, such as the UK, climate change may result in major changes to our coastline, with erosion, flooding and 'coastal squeeze' – where natural habitats are lost, or their quality deteriorates, as ecosystems and their organisms are pushed against sea defences by sea level rise – potentially affecting our lives and businesses.

With annual damages from coastal flooding already estimated at over £500 million per year , the UK Government's Committee on Climate Change suggests that, by the 2080s, up to 1.5 million properties (including 1.2 million homes), may be in areas at significant risk of flood; and over 100,000 properties, 1,600km of major roads, 650km of railway line, and 92 railway stations could be at risk from coastal flooding or erosion. The Environment Agency (EA) has a key strategic overview and remit to develop plans for the management of flood and coastal risk and, working collaboratively with a wide range of organisations, in 2020 it published a strategy that aims to help local places better plan and adapt to future flooding and coastal change. The National Flood and Coastal Erosion Risk Management Strategy for England, encourages at-risk areas to develop 'adaptive pathways' to manage their risk: from sturdy sea defences to 'managed realignment', plus nature-based solutions such as habitat restoration.
At Atkins, we've been using our expertise to help the EA to get a clear understanding of the risk coastal areas face for more than a decade. We've developed large scale Flood and Coastal Erosion Risk Management (FCRM) strategies for the Severn Estuary, Exe Estuary and Poole Harbour, assessing the climate (flooding) resilience of coastal assets and the natural environment, and setting out an adaptive plan for the next 100 years; and have created visualisations and simulations to help the community in Bude understand the risk climate change poses to the area. Data is a key element of this – it provides information that is both used to show the current situation and that informs our predictions of future scenarios. Below, we describe two of the coastal projects we have successfully delivered, and how data helped show the effects of potential changes to the coastline.
Exe Estuary Flood and Coastal Risk Management Strategy
The Exe Estuary has 5,000 properties and regional infrastructure at flood and erosion risk. It is designated as a Special Area of Conservation, and a Special Protection Area for birds, intertidal and sand dune habitats. The majority of the estuary is currently sheltered from storms by Dawlish Warren sand spit at its mouth, but its natural and man-made features would increasingly be at risk under predicted climate change.
To protect the estuary's conservation sites from deterioration, strategic plans need to be developed for the management of FCRM assets, quantifying changes in the habitat, particularly over the long term. Drawing on our expert understanding of the geomorphological and hydrodynamic processes within the Exe Estuary, we used analysis of historic and recent mapping, LiDAR, beach profiles, bathymetry (underwater topography) charts, aerial photography and 2D modelling, to create an estuary-scale conceptual model that showed how the estuary system has historically evolved. This conceptual model was applied, in conjunction with climate change predictions, to estimate potential habitat changes over the next 100 years (Figures 1, 2 and 3). Using our data and analyses, we were able to assess how flood defences around the estuary would perform over the ten decades, providing a coherent evaluation of flood risks, and highlighting the potential impact on infrastructure, such as coastal railway lines.
We didn't just look at the flood risks however, we also assessed the socio-economic consequences of these risks, showing the effect of damage to the railway lines, and the value that flood management activities would add. We provided a clear baseline against which strategy options for managing the flood risk could be assessed, and developed options for managing flood and erosion risk that were grounded in scientific evidence, working with key stakeholders and regulatory bodies to get buy-in.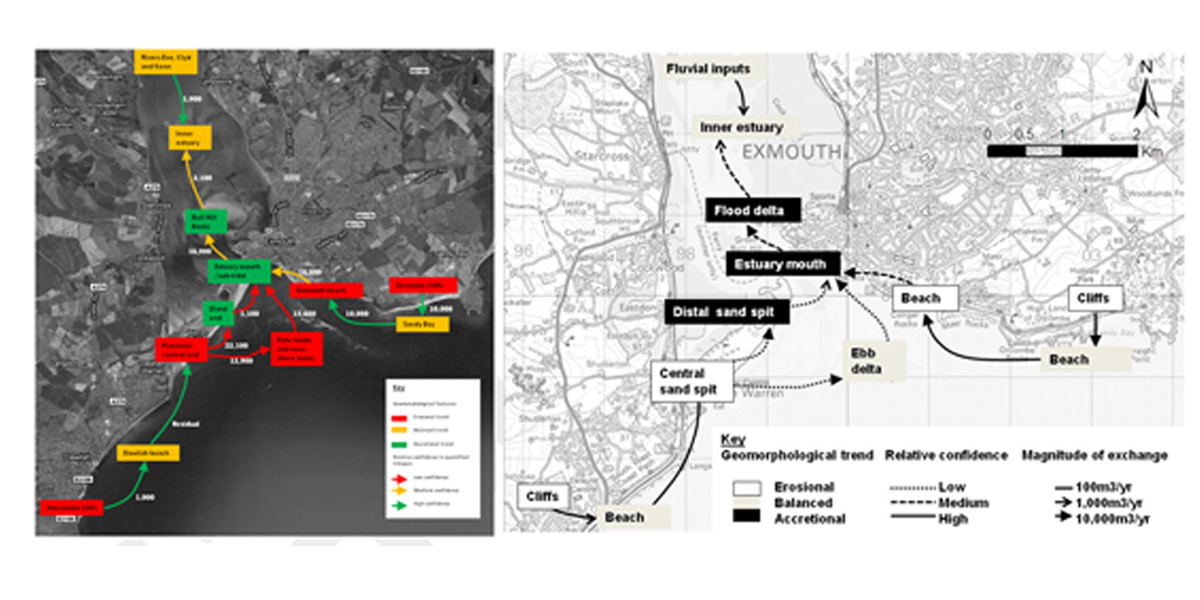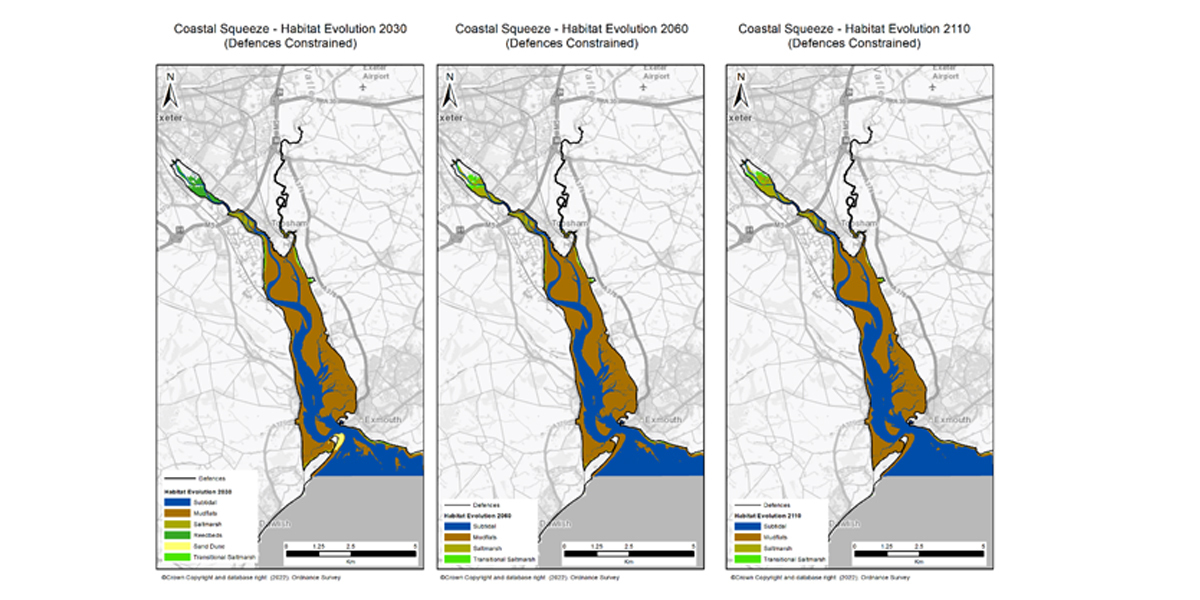 Bude

The EA wanted to use simulation and visualisation, based on our scientific data, to help Bude visitors, residents and other stakeholders understand the potential impact that severe weather events would have on the North Cornwall coastline. Climate change means that the area will be at risk of coastline erosion and increased flooding in the future, but local people are generally unaware of these potential impacts, and the consequences upon their region.
Our scientific data and analysis predicted that severe storms, between 2030 and 2060, could permanently destroy areas of beach, dune and community infrastructure in Bude, affecting businesses, beach safety, recreation and coastal habitats. But while this numerical data showed the storms' damaging impact in graphs, it was hard for people to picture how it would affect them. So, based on this data, we were asked to create simulations and visualisations of the potential impacts of climate change on Bude – to 'tell the story', and help people to understand the risks. In this way, the EA hoped they would be better informed, and could then choose to take an active part in the decisions needed to address or mitigate the consequences.
Using data on the Highest Astronomical Tidelines (HAT), which we mapped from LiDAR and historic maps, our creative design team created the visual simulations. The examples below, of the simulations which showed the effect that storms and flooding could have over time in Bude (Figures 4, 5and 6), were used by the EA as a tool in its communications with stakeholders. By taking current and historical data, and showing multiple potential future scenarios in a way that makes them easily understandable by all, data can help all stakeholders understand risk.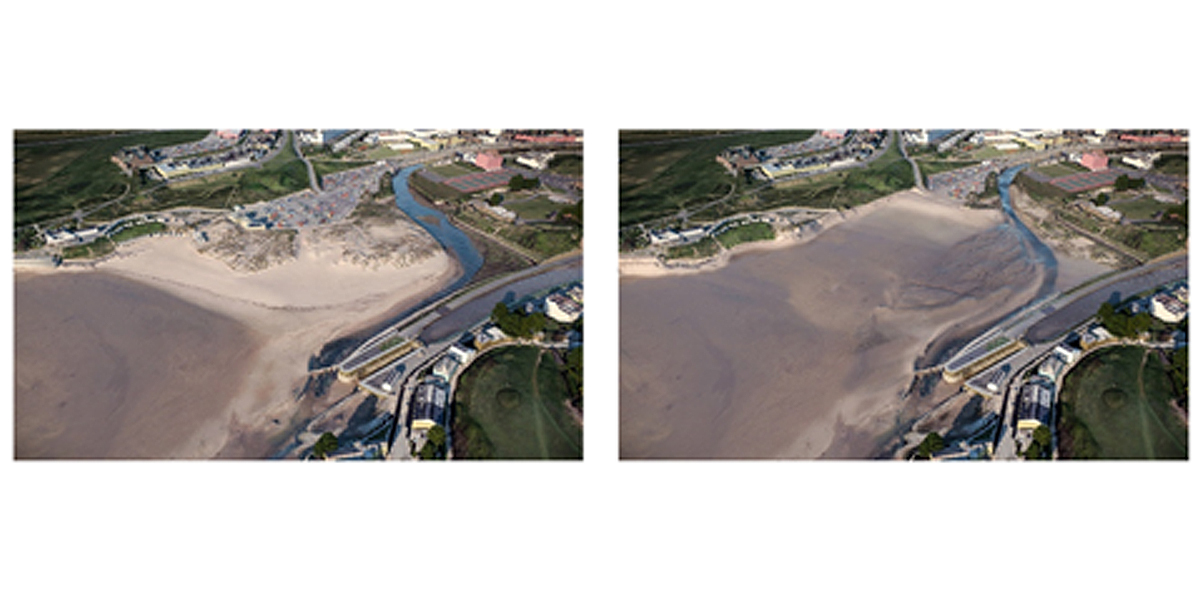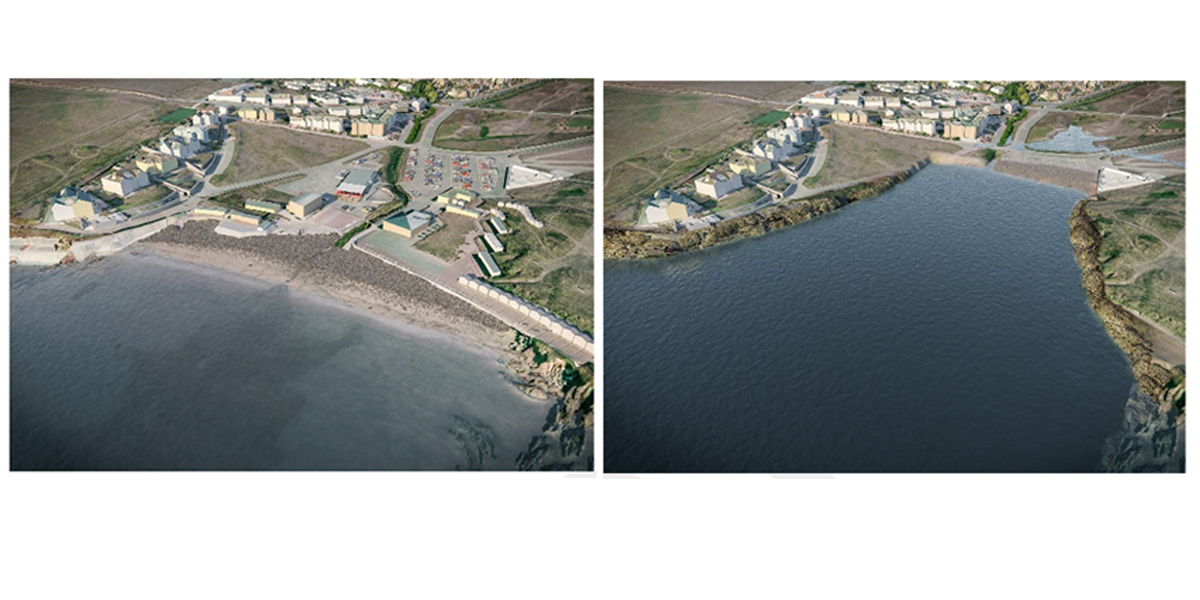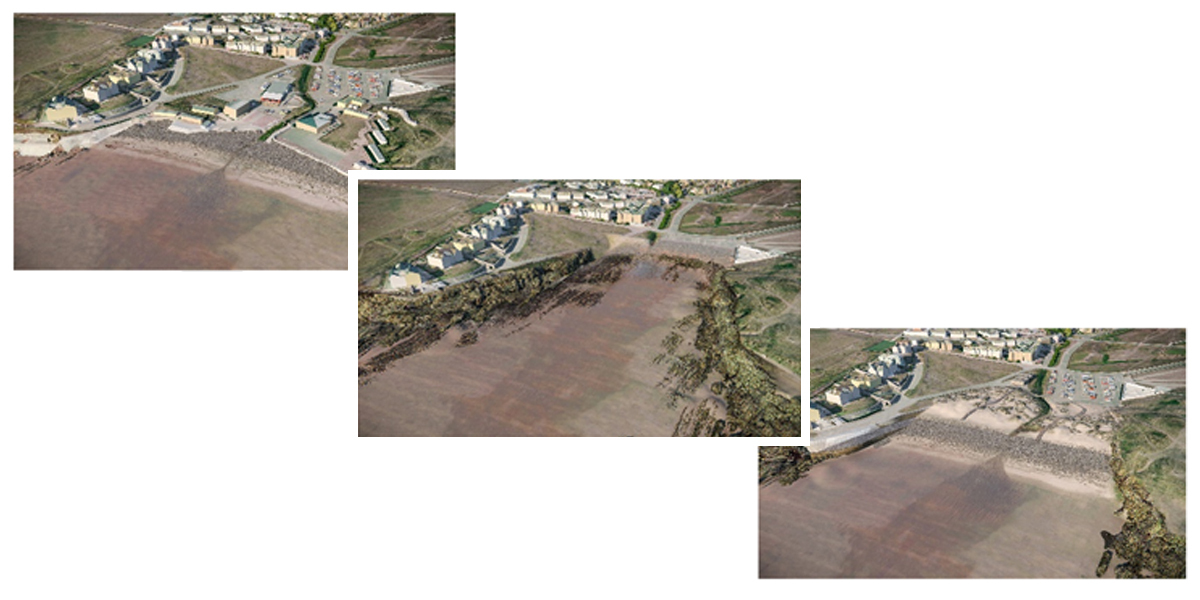 Leveraging data against the coastal emergency

With the effects of climate change on our coastline likely to result in both financial and socio-economic costs, understanding the challenge we face is essential, to enable mitigation strategies to be developed and implemented. The complex natural and manmade structures of our coastal demand equally careful and complex understanding. Leveraging data analytics to produce actionable strategies and clear communication of results with data visualisation is critical. Using data to show how specific areas will be affected provides us with a tool that helps deliver this understanding, and allows us to take action for our future.
Subscribe to our newsletter
Stay updated on the latest technology, innovation product arrivals and exciting offers to your inbox.
Newsletter