Mobile GIS Services (MGISS) is helping the Yorkshire Wildlife Trust (YWT) transform its mapping and surveying activities with a switch to cloud computing.
Working on projects across the region protecting vulnerable habitats, YWT actively surveys upland areas to identify erosion and plan restoration projects. The Trust has recently deployed rugged handheld satellite positioning devices from MGISS that capture highly accurate measurements with direct transfer to cloud based data storage and Geographical Information System (GIS) software.
"We know that a cloud based approach to surveying and map production will realise significant savings in the time taken to plan, implement and monitor important environmental projects," commented Chris Osborne, GIS and Remote Sensing Officer at Yorkshire Wildlife Trust, "and, while our existing surveying systems were acceptable they were not cloud compatible."
YWT supports projects such as the Yorkshire Peat Partnership and Pennine PeatLIFE which work to restore important habitats including the largest, continuous blanket bog system in England. Blanket bog is peatland habitat that depends on rain, snow, hail and fog for all of its nutrients and has a significant role to play supporting wildlife, storing carbon, protecting water resources and revealing historical features. Unfortunately blanket bog has been damaged by excessive burning, over grazing, man-made drainage and extreme weather events.
YWT approached MGISS as they had worked with the Liverpool based geospatial specialist in the past. By understanding YWT existing workflows MGISS was able to recommend the Spectra SP20 handheld GNSS (Global Navigation Satellite System) receiver. The SP20 combines an integrated camera enabled data collection workflow in a rugged, lightweight and easy to use unit. The MGISS prescribed solution also works on an Android Operating System, making it cloud compatible.
"We need to accurately identity and record areas of erosion and we need to do this efficiently as possible which is where our cloud ambition originated from," continued Osborne. "The MGISS solution drastically reduces the time needed to set up surveying projects and also allows surveyors to quickly share and update plans, giving them more time surveying and less time wrangling data and storage cards!"
YWT are currently operating four SP20s from MGISS although hope to increase this number in the future. Surveying plans created in the free, open-source software QGIS are sent straight to the devices via the specialist geodata cloud server from Mergin. Additionally, due to the Android OS, YWT has the option to review its software infrastructure in the future in order to maintain GIS functionality and efficient working practices.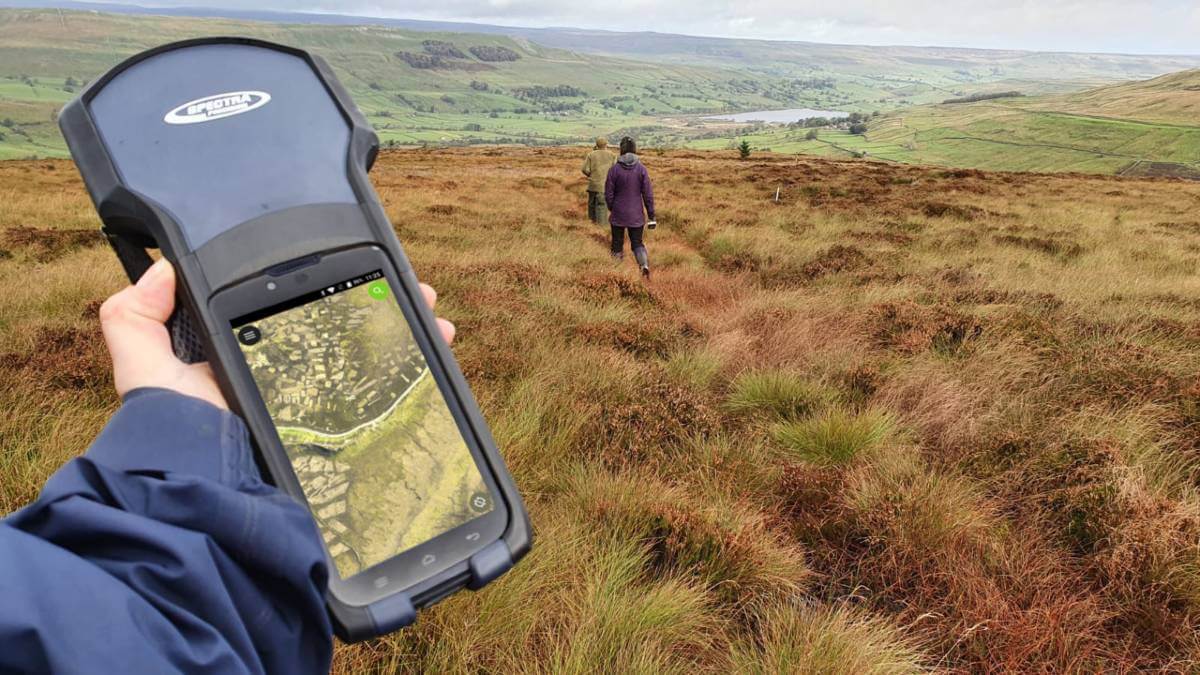 Subscribe to our newsletter
Stay updated on the latest technology, innovation product arrivals and exciting offers to your inbox.
Newsletter