Heading up the Geocortex Team here at 1Spatial, it's easy for me to see why someone would want us to help them overcome their business challenges and why Geocortex could be the solution.
But, if you haven't worked with us and you don't know about Geocortex, let me share with you why we've been helping our customers for over 50 years now.
As a company we are a global leader in providing software, solutions, and business applications for managing, auditing and authoring, location and geospatial data to ensure its quality and fitness for purpose. We have offices in the UK, USA, Australia, France, Belgium, Tunisia and Ireland and work with several verticals including Government, Transport and Utilities.
We have built up successful relationships along the way and customers often refer to us 'an extension to their own team' and our focus on data rather than the GIS tools means we are frequently engaged as trusted advisor, which is humbling. If there's a data challenge you're struggling with, then please get in touch and let's see if one of our team members can help you too.
As well as offering our own 1Integrate rules-based data quality products and services, we also resell associated third-party products and services including FME, ArcGIS and Geocortex. These include training, both on-site and online, consultancy services and support.
Since 2012 1Spatial has been the sole reseller in UK and Ireland of Geocortex, developed by VertiGIS. Since then, we have been working across many verticals, helping ArcGIS users get the very best out of their investment. Take a look at our customer success stories to find out more.
As users of ArcGIS, if you're considering custom development, Geocortex technology provides an alternative but complementary path to help you configure, extend, and preserve what you've already built.
VertiGIS, a Platinum Partner of Esri, have made a hugely successful business enhancing ArcGIS functionality. Geocortex products and solutions provide a versatile, no-code framework for extending Esri technology even further. It helps you to build and manage targeted, powerful web mapping applications that maximise the possibilities of Esri's Web GIS technology.
We have a great working relationship with VertiGIS, our Partner Manager Vince Wruck (pictured centre, below) recently said:

"1Spatial has an 8-year track record of delivering the highest quality implementations to our mutual customers. Many of these implementations required technical competency on a par with VertiGIS' own professional services team.

Specific examples of this competency include:

*Integration of 3rd party software into the Geocortex interfaces
*Advanced development of Geocortex Workflows
*Integration of 1Spatial's own 1Integrate software
*Mobile development in the Geocortex Mobile Application Framework


Finally, 1Spatial's technical concerns and ideas are treated with the highest regard within the VertiGIS organization; a respect which can only be earned through peer-to-peer development exchange."

Here at 1Spatial, as well as our consultancy and project-based work, we also have a team of experienced trainers on hand to get you skilled up. My team and I also regularly host webinars throughout the year, so take a look at the events and training schedule.

We also have a library of on-demand webinars for you to watch at your own pace.

So if you are looking to extend your ArcGIS capabilities without the need for coding or costly bespoke apps please get in touch with us and we will work with you to address your concerns and help you meet your business goals.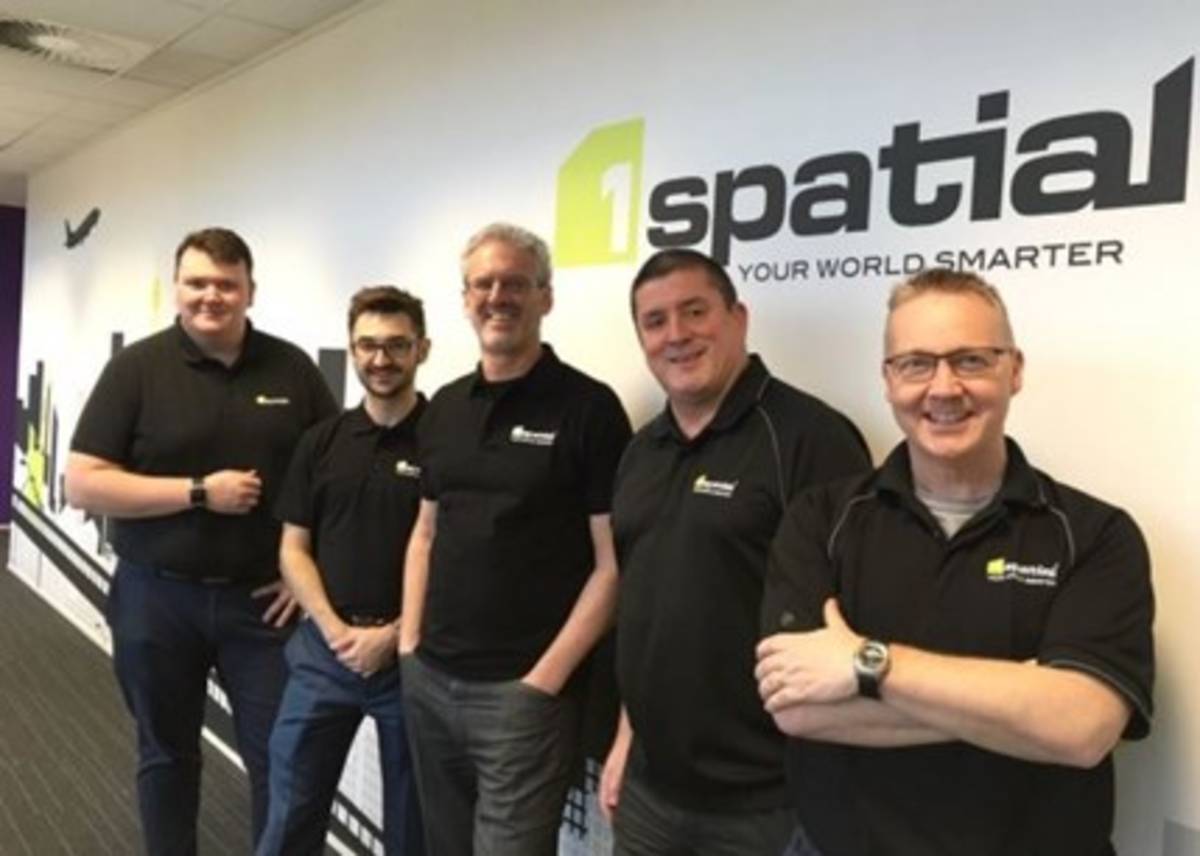 Subscribe to our newsletter
Stay updated on the latest technology, innovation product arrivals and exciting offers to your inbox.
Newsletter