Trimble, announced the Trimble PX-1 RTX solution for accurate and robust positioning and heading for commercial drone delivery applications.
The Trimble PX-1 RTX allows drone integration companies to add precise positioning capabilities so operators can more efficiently plan and execute takeoff, navigation and landing tasks as drone delivery advances to take on more challenging operations.
The launch was held at AUVSI Xponential Conference in Denver, Colorado.
The Trimble PX-1 RTX leverages Trimble's CenterPoint RTX corrections and small, high-performance GNSS-inertial hardware to provide real-time, centimeter-level positioning and highly accurate inertial derived true heading measurements. This solution allows operators precise control of the drones during takeoff and landing in order to tackle more demanding operations in tight or partially obstructed spaces. It also minimizes operational risks from poor sensor performance or magnetic interference by ensuring greater positioning redundancy, especially important as commercial drone delivery operations venture into increasingly difficult urban and suburban environments.
Trimble PX-1 RTX offers:
Precise single antenna IMU heading allows for accurate guidance and control in magnetically challenged environments
Centimeter-level positioning accuracy without base stations via Trimble CenterPoint RTX corrections over satellite L-Band or NTRIP removes additional infrastructure requirements
Applanix IN-Fusion+ multi-sensor aided inertial technology ensures consistent solution performance in all environments
Hardware and Software-as-a-Service with flexible subscription pricing reduces upfront cost and eliminates separate hardware maintenance costs
End-to-end integration support provides faster go-to-market by reducing integration effort
"Drones are quickly revolutionizing package delivery by reducing cost, minimizing environmental impact, creating additional operational efficiencies and enhancing application safety," said Joe Hutton, director of Airborne Products, Trimble. "The PX-1 RTX is a highly accurate and robust solution designed to help integrators achieve these goals."
The Trimble PX-1 RTX solution is available through Trimble Applanix sales channels.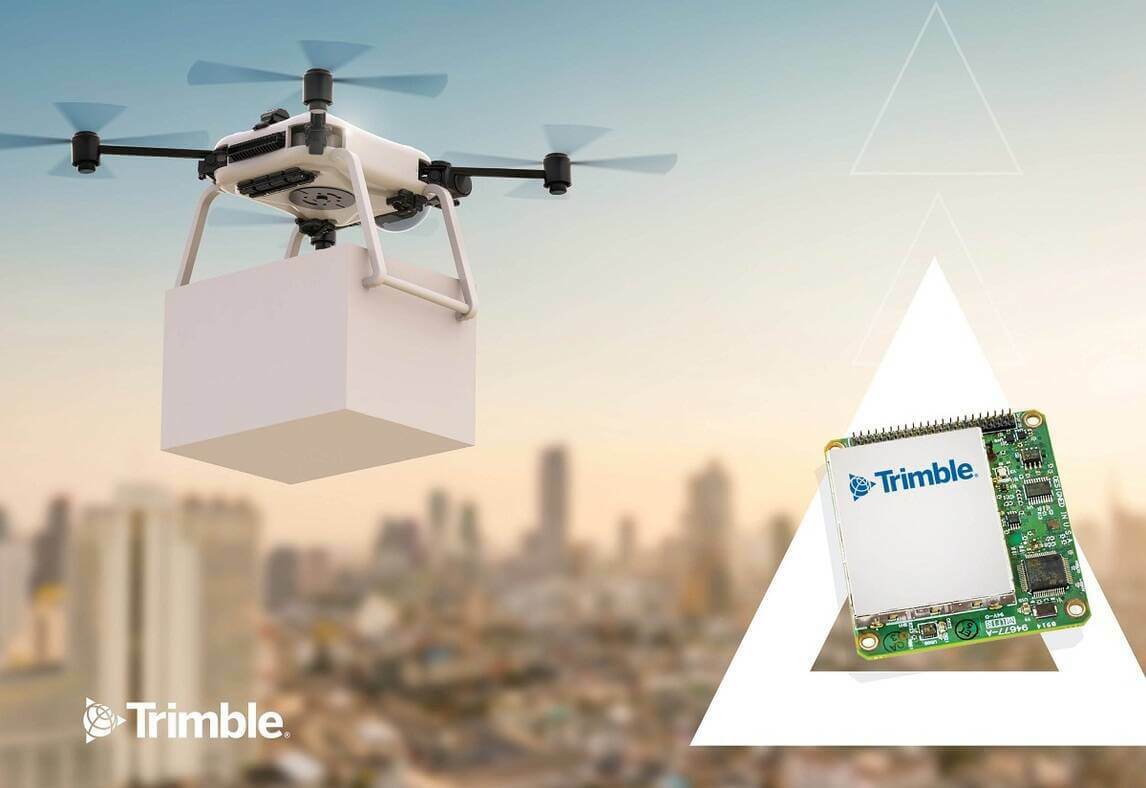 Subscribe to our newsletter
Stay updated on the latest technology, innovation product arrivals and exciting offers to your inbox.
Newsletter