Trimble announced the addition of a geotechnical portfolio to its geospatial automated monitoring portfolio through a collaboration with Worldsensing, a wireless connectivity technology provider and a manufacturer of geotechnical IoT monitoring systems.
The collaboration enables survey, geotechnical and structural engineers to seamlessly expand their monitoring business opportunities with a comprehensive solution that incorporates geotechnical and geospatial data.
Data from a variety of geotechnical and geospatial sensors—from tiltmeters, piezometers and crack gauges to GNSS receivers and total stations—combined with wireless communication and robust software create powerful monitoring solutions. This provides unparalleled movement analysis to monitor transportation infrastructure, buildings, structures, dams, mines as well as landslides and natural hazards.
The Trimble-branded geotechnical product line, powered by Worldsensing, provides a fully automated wireless monitoring solution that helps minimize field visits and increases safety by reducing the need to obtain manual readouts. The automated measurements generate real-time notifications and reporting through the new Trimble® 4D Control™ software (T4D) Geotechnical Edition software, which enables users to streamline monitoring system deployment as well as simplify the connection to geotechnical sensors.
The Trimble geotechnical portfolio includes:
● Wireless geotechnical sensors: Tiltmeter and laser-tilt sensors, providing tilt and distance measurement readings directly to the gateway
● Wireless data loggers: Vibrating wire, and digital and analog data loggers, supporting connections with a wide range of geotechnical digital and analog sensors communicating information to the gateway
● Gateway: Rugged Long Range (LoRA) radio and 4G gateway, enabling communication with the wireless geotechnical sensors and data loggers to connect the project site with the office through a cellular or local network
● Configuration software: A mobile application for data logger configuration and a web user interface for network and device management connected to the office via T4D software
● Accessories: Installation accessories for a variety of mounting and configuration environments
By expanding Trimble's geospatial portfolio to include geotechnical IoT solutions, monitoring professionals can have access to both product lines from a single provider. This provides the flexibility to choose the optimal system to comprehensively monitor construction projects, mine, dam sites and other critical assets with the T4D software.
"Our monitoring customers work with geotechnical sensors to automate movement detection for critical infrastructure and mining projects on a daily basis," said Boris Skopljak, marketing director of Monitoring and Tunneling for Trimble Geospatial. "Through our collaboration with Worldsensing, we are making it easier for them to access the full range of geospatial and geotechnical solutions from a single source, resulting in faster and easier deployment and the opportunity to address a wider range of projects."
"Thanks to this collaboration, service providers can work with a powerful combination of geospatial and geotechnical IoT-based monitoring technologies," said Matthieu Laville, director of Sales at Worldsensing. "They can now merge geospatial and geotechnical tools to easily collect and access sensitive and reliable data to automate their operational tasks, reduce technical complexity and diminish risks across mining, construction and rail projects."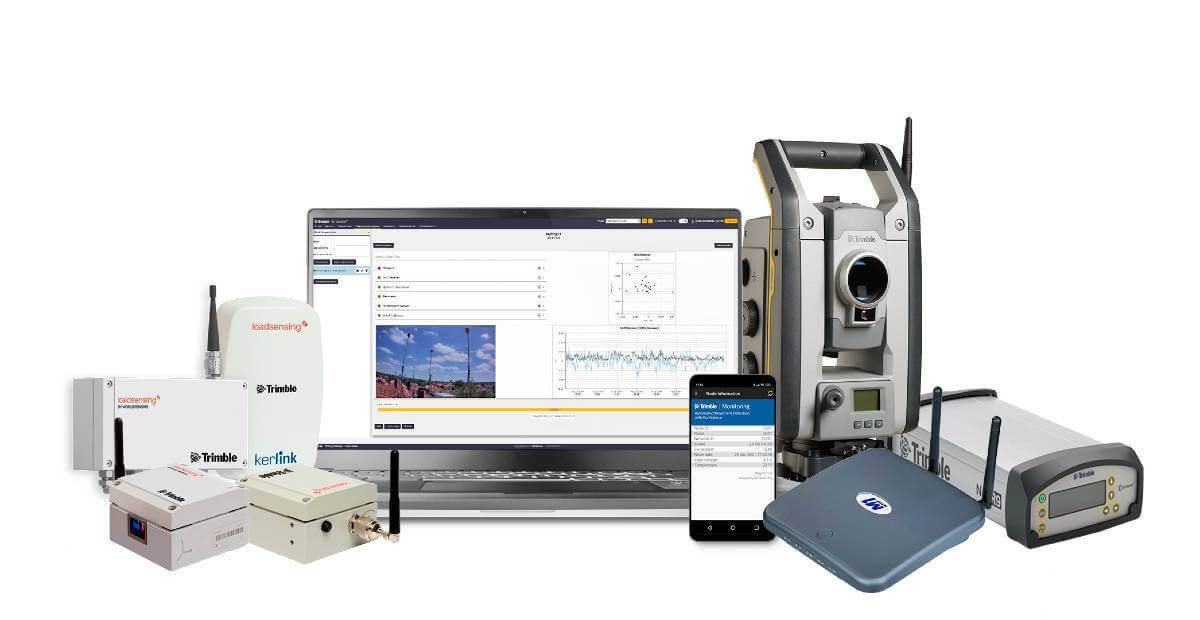 Subscribe to our newsletter
Stay updated on the latest technology, innovation product arrivals and exciting offers to your inbox.
Newsletter