Trimble announced version 5.40 of Trimble Business Center office software, which adds new automation and integrates additional data types to generate compelling deliverables.
In addition, new subscription options also lower the point of entry—increasing the accessibility and scalability for survey, mapping and engineering businesses.
Automated 3D Point Cloud Extraction

As the capture and processing of rich 3D point cloud data becomes more common, tools to efficiently extract information are critical to maximize productivity. To satisfy this need, Trimble Business Center 5.40 introduces eCogAI™ software library, a fusion of Trimble's eCognition technology and state-of-the-art Deep Learning AI, which automates the extraction of information from 3D point cloud data. The powerful new tools dramatically reduce the time to create CAD and GIS linework and objects that are used to generate topographic plans, surface models and GIS database layers.

Civil Infrastructure and Tunneling Applications Provide Additional Data Types

Trimble Business Center 5.40 introduces a new Monitoring module that integrates deformation information from Trimble T4D Control™ software. The new capabilities provide surveyors with the ability to view all relevant survey data within a single project environment, enabling quicker and more informed decisions for civil infrastructure and mining applications.

For tunneling applications, enhancements to the Tunneling module allow surveyors to rapidly compare 3D point cloud data of the construction progress with the tunnel design. With an automated tunnel extraction routine and detailed mesh comparison models, the new capabilities significantly reduce the effort to generate highly graphical as-built reports to enable rapid construction verification.

New Subscription Plans

The new subscription plans enable businesses to more effectively manage and control their operating expenses. With new license management tools, administrators can assign licenses to individuals—efficiently matching software capabilities to personnel skills and project needs.

"With the addition of Monitoring and Tunneling modules and the new feature extraction capabilities, customers now have access to powerful new tools that enable them to start and stay in one software," said Tim Lemmon, marketing director, Trimble Geospatial Software. "The new subscription plans make Trimble Business Center even more accessible for survey and construction professionals, allowing them to better manage and scale their capabilities as their business grows."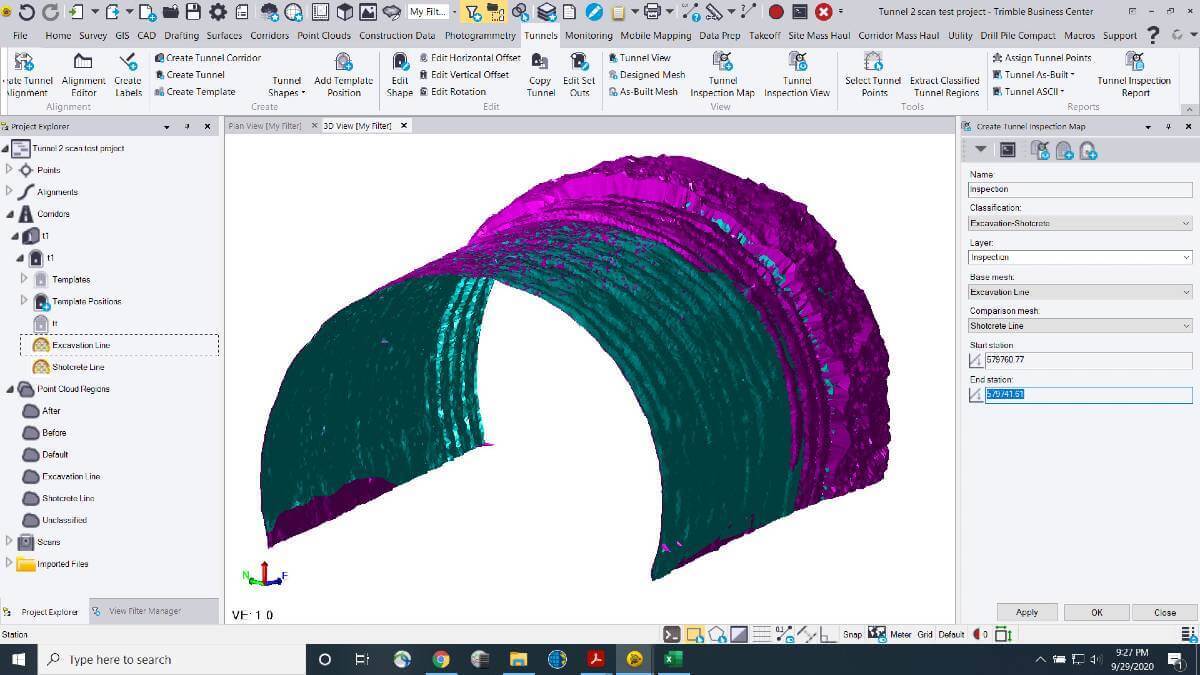 Subscribe to our newsletter
Stay updated on the latest technology, innovation product arrivals and exciting offers to your inbox.
Newsletter