A system to provide early warning of pest or disease attacks on the UK treescape is being developed by Fera Science Ltd. Funded by Natural Environment Research Council (NERC) and using tree location data from aerial mapping company Bluesky, a network of wireless sensors is being deployed at three trial sites in Norfolk.
These sensors monitor the condition of tree canopies, movement of water, tree growth and the motion of the trunk. Combined with visual observations by voluntary 'citizen scientists', and images from drones and satellites, these measurements will identify a 'sentinel' system of changes in tree health.
Fera are using data from Bluesky's National Tree Map (NTM) which is a unique database of height and crown spread for trees 3m and over. The NTM is updated on a rolling three-year programme to ensure it is accurate and up to date and allows for tracking of tree canopy cover over time.
"Trees play an essential role in sustaining life, providing habitats and timber, and storing carbon, helping to reduce climate change," commented Paul Brown, Head of Remote Sensing, GIS and Spatial Data Science at Fera. "However, trees, both in woodlands and urban or agricultural environments, are at real risk due to a range of pests and diseases. For example, ash dieback, which arrived in the UK in 2012, could lead to the loss of 90 percent of one of the UK's most common broadleaf species."
The project will acquire drone and satellite multispectral imagery over the trial sites and beyond. The tree sensor data will allow for an assessment of when physiological changes become visible in the remote sensing (RS) data, enabling upscaling of the ground-based sensors and citizen scientist observations over larger areas of treescapes. The NTM is helping Fera mask areas of non-tree cover in the drone and satellite data and provide biophysical properties (height and crown size) of individual trees across the wider landscape. This mask will help the project team model and explore the efficiency and cost-effectiveness of different designs of sensor networks, including the potential combination and distribution of sensor networks across the wider landscape
"It is hoped this project will demonstrate a monitoring system which can be established across the UK in locations likely to provide an early warning of pest and disease spread, such as near ports or along roads and railways, or at locations of importance for conservation, cultural reasons or public safety," Brown continued. "The National Tree Map data will give us the treescape framework which will allow us to investigate potential sensor network locations and how these networks will interact with each other. The Bluesky data will also allow us to model results from these networks across the wider treescape and effectively communicate project outcomes."
Ralph Coleman, Sales Director at Bluesky, commented, "Projects like this demonstrate the importance of access to high quality data that can then be used to support and inform conservation work. With tree health, tree planting and the impact of deforestation, all high on the conservation agenda, I am sure the National Tree Map will be able to add significant value. In this instance, we are very much looking forward to hearing how Fera progress with this work and seeing how the sensor network expands."
The 'Sentinel Treescapes for Plant Biosecurity and Risk Management' project is being led by Fera Science Ltd. Other project partners include Newcastle University, the University of Strathclyde, the Tree Council, and the UK Centre for Ecology and Hydrology, with support from the Department for Environment, Food and Rural Affairs (DEFRA) and Norfolk County Council.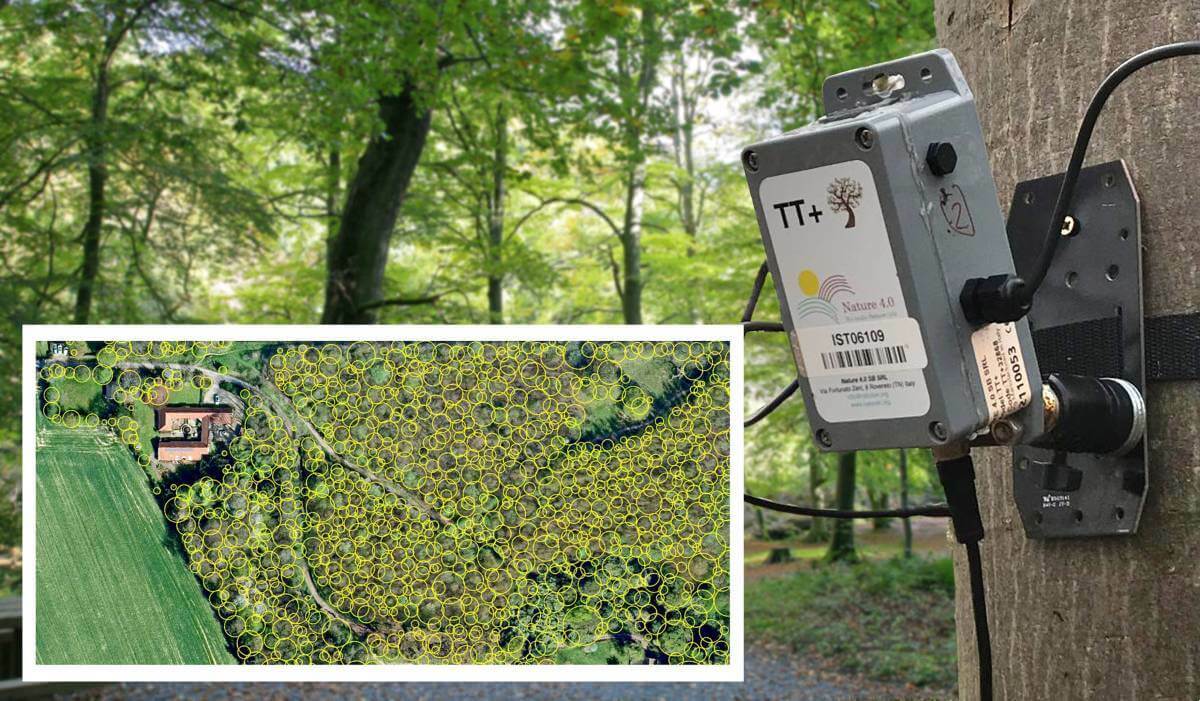 Subscribe to our newsletter
Stay updated on the latest technology, innovation product arrivals and exciting offers to your inbox.
Newsletter