The Scottish Government is using the latest mapping technology to engage with suppliers and boost broadband coverage in rural communities.
Using a cloud-based Geographic Information System (GIS) developed and hosted by thinkWhere, suppliers can identify properties that are currently not connected to superfast broadband and are eligible for vouchers to contribute to the capital cost of connection on behalf of community groups or individual premises.
Scotland has some of the most challenging topography for telecoms infrastructure, which is why the Government's commitment to deliver superfast broadband to every address has resulted in one of the most ambitious infrastructure projects in Europe. Supporting two multi-million pound investment programmes, the Scottish Broadband Voucher Scheme (SBVS) specifically targets properties that will not be connected as part of the main programme of works or those that will not be connected under the original project timeframes.
"The interactive data portal, complete with mapping element, developed by thinkWhere is designed to encourage small broadband providers to connect eligible addresses in their local area," said a spokesperson for the Digital Connectivity Division of the Scottish Government. "By displaying addresses on a map, and by making the underlying information for these addresses available to download, we hope to boost take up of the Voucher Scheme and therefore achieve our ambitions of 100 percent connectivity."
thinkWhere, a Stirling-based cloud IT company and specialist in geospatial data and open-source technology, has developed the portal to enable broadband suppliers to access details of premises eligible for the Voucher Scheme. Users can either view the premises on a map and select those in a given area of interest, or they can query the dataset by postcode or local authority area. For the selected premises, users can then export details including full address, geographical co-ordinates and other information.
"Working closely with thinkWhere we have been able to create a solution that is familiar and easy to use," the spokesperson continued. "This included the overall look and feel of the interactive map as well as the technical functionality which had to be robust enough to include all our 'asks' but not so complicated that it would confuse the end user."
"We are delighted to expand our relationship with the Scottish Government Digital Connectivity team. Boosting broadband coverage in rural areas is fundamentally a geographic challenge. Knowing where properties are, the communities they belong to and their connectivity status enables resources to be targeted effectively," added Alan Moore, Chief Executive of thinkWhere. "Our GIS now makes it easy for broadband providers to interrogate the information they need and effectively engage with local residents and communities to drive increased broadband access."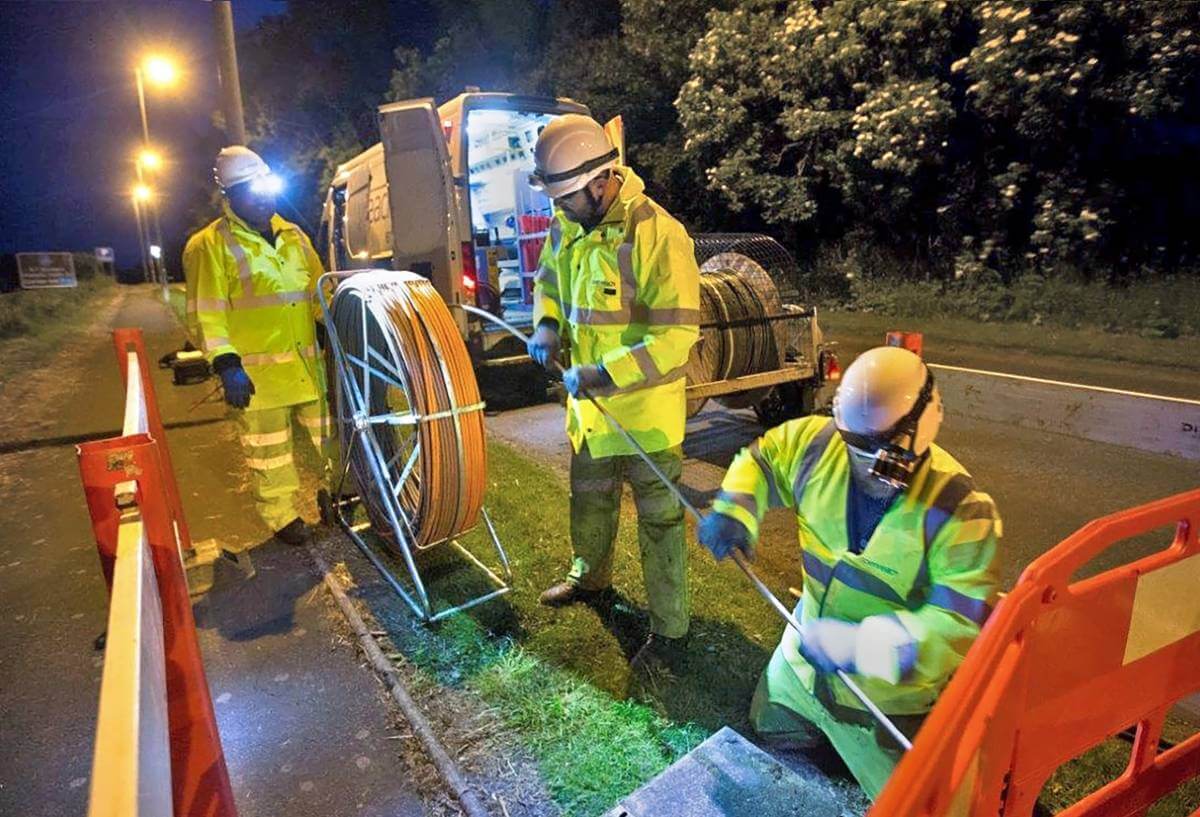 Subscribe to our newsletter
Stay updated on the latest technology, innovation product arrivals and exciting offers to your inbox.
Newsletter