The reference for passive 3D stereo displays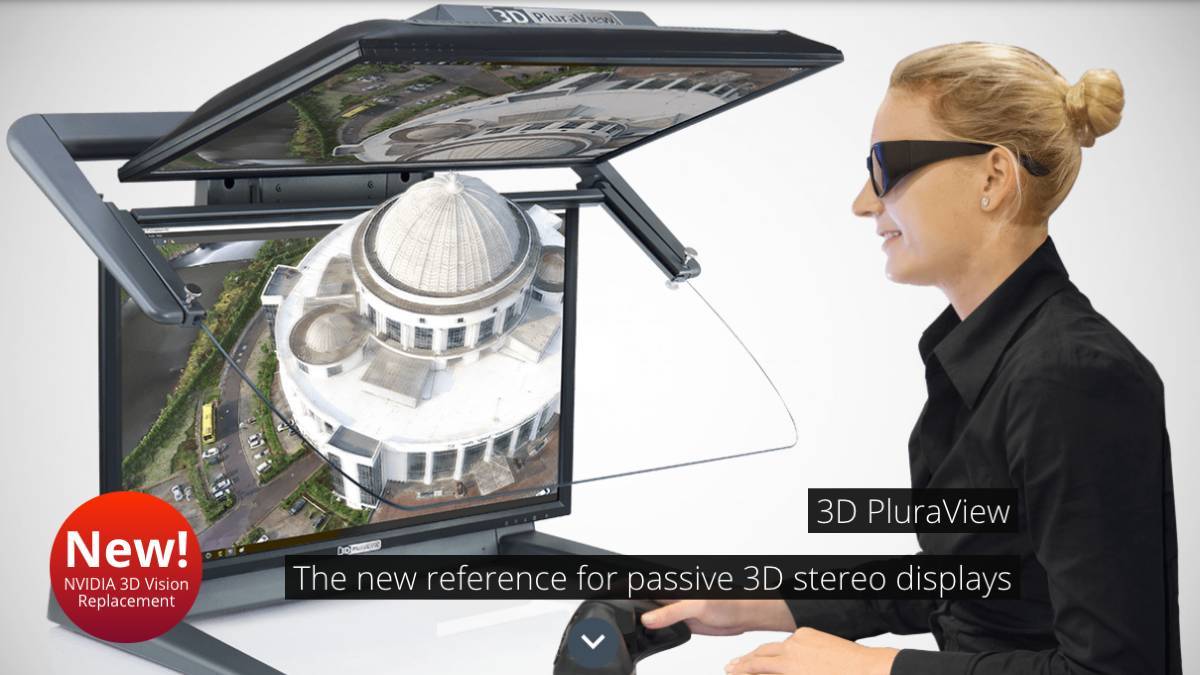 Anyone who depends on optimal 3D-stereo visualization, dealing with professional geospatial software, needs an absolutely flicker-free and daylight-compatible stereo monitor on the desktop. The 3D PluraView monitor series is the professional solution from Schneider Digital that enables fatigue-free, stereoscopic work throughout the day.
Together with the professional AMD Radeon™ Pro graphics cards, the PluraView is compatible as a plug & play system - without special graphics drivers - with stereo software applications from leading manufacturers - e.g. esri, Trimble-INPHO, Hexagon, Agisoft, DAT/EM, Terrasolid etc.
The passively polarized PluraView monitors are the 3D-stereo monitor system with the highest user acceptance and user satisfaction of all 3D displays currently available on the market!
Schneider Digital is your partner for complete workplace solutions in the field of geospatial applications. Our product portfolio includes all components, from high-performance workstations specifically tailored to your requirements, 3D input devices (Stealth, Softmouse, 3DConnexion), side monitors up to 8K resolution, as well as professional graphics cards from AMD Radeon™ Pro.

Subscribe to our newsletter
Stay updated on the latest technology, innovation product arrivals and exciting offers to your inbox.
Newsletter