Surrey Heath Borough Council, UK, has launched a new interactive mapping portal for public consultation on its Draft Local Plan.
Powered by XMAP, the new generation GIS platform, the online gateway allows visitors to search by address, or by zooming in and out on specific locations, and select the type of information they want to display from a drop-down list. Feedback on the plan is automatically sent to the Council with pre-filled forms relating to the information displayed and selected.
The Draft Surrey Heath Local Plan sets out a vision for how the borough will develop as a place up to 2038. The Plan looks at future needs and will play an important role in shaping how towns and villages develop and will help protect and enhance the natural environment, develop the local economy, improve leisure and visitor facilities, and support more sustainable forms of travel.
"Using XMAP to power our public facing maps allows us to communicate like never before," commented a member of the GIS Team at Surrey Heath Borough Council. "In literally a few clicks we can prepare and publish map layers on virtually anything from bulb planting to planning applications, dog bins to tree preservation orders – if it has a place, we can map it, and we can publish it!
"Using XMAP to consult on our Local Plan will make it easier to engage with the public and also easier for them to feedback on proposals and help shape the future of Surrey Heath."
XMAP is a cloud-based data and software service from Geoxphere. Selected to simplify the use of geographic information, XMAP has replaced several locally installed software packages, data storage, and related hardware, with a fully hosted, simple to use, ultrafast solution.
"Before XMAP our GIS infrastructure was complicated and staff had fallen out of love with mapping," they continued. "We needed to simplify our offering and re-engage with our users.
"Since implementing XMAP we have achieved significant savings - £13,000 in the first year alone, we have reimagined the use of GIS with new users, such as Environmental Health, coming on board virtually daily and we have survived one of the most challenging changes to working practices ever experienced. In fact, I can confidently say, using XMAP we were able to provide a business-as-usual GIS service throughout the pandemic."
XMAP is the only truly cloud-based web GIS specifically designed for Local Authorities. Accessible from any, web-enabled device, XMAP includes a suite of inbuilt workflows to support delivery of Council services such as planning, housing, waste and recycling, and street services. XMAP comes complete with more than 250 geospatial data layers as well as a fully maintained Ordnance Survey map stack and already has over 4,000 daily users benefiting from unlimited access, encrypted and secure data storage.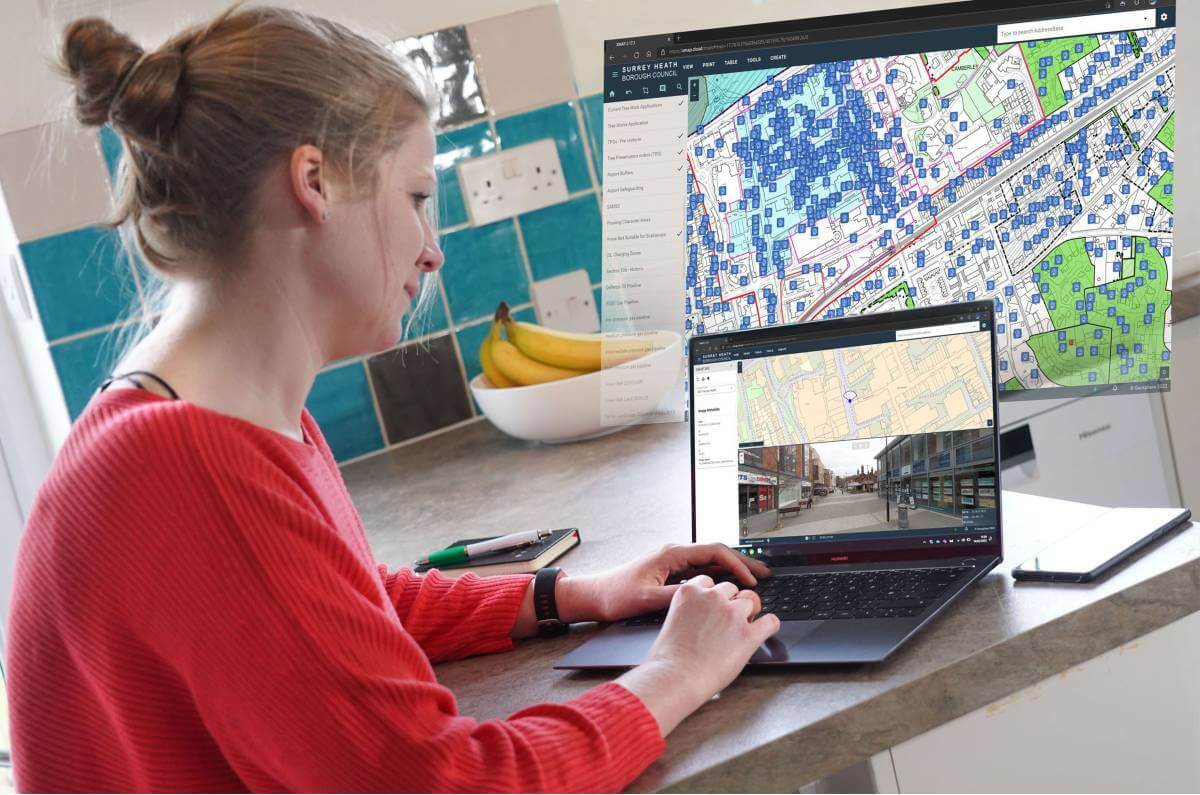 Subscribe to our newsletter
Stay updated on the latest technology, innovation product arrivals and exciting offers to your inbox.
Newsletter