Throughout the month of March, the RIEGL UK Team had the pleasure of holding two events to provide existing and potential RIEGL customers the opportunity to see the latest generation of RIEGL's professional 3D terrestrial laser scanners, the NEW RIEGL VZ-600i.
On its inaugural voyage to the UK, Dave Foster, Managing Director RIEGL UK, and his team had a chance to talk about the radical performance and high productivity available from the scanner, together with latest developments in the associated software package RiSCANPRO.
Beginning in Brentford at the Gtech community stadium, closely followed by The Guildhall in York, we were able to offer hands on experience with the latest technology from RIEGL. Talks from Dave Foster and Nikolaus Studnicka, RIEGL Business Division Manager for Terrestrial Laser Scanning in Austria, Q&A sessions, delicious food and drinks all made for a productive and informative experience for all who were involved and attended. The audience was a healthy mix from surveying, engineering, BIM, heritage, research and forensics backgrounds which made for interesting debates and stories from the industry!
A key take-away was just how fast the scanner operated – fast data acquisition with imagery obtained synchronously, automatic on-board registration and on-the-fly sync of data to a CF-Express card. This meant reduced data redundancy at the end of the day and ease of transfer from scanner to processing laptop – the heavy lifting has already been done whilst out in the field. It was also remarked that the scanner was not heavy! Registration can be monitored in real time with the project map. A demo project in York of 149 scan positions acquired with high precision took a little over two hours! Equally as impressive is the speed data of data processing and moving object detection – without double scanning.

But don't just take our word for it... Here is just a taster of the feedback received:

"Faster, less noise, amazing precision and a scan a minute or better";

"It is very impressive";

"... speed is fantastic";

" save... a lot of time and money!"

Short and sweet: The new VZ-600i has convinced the British users!
Have we sparked your interest?

RIEGL will be exhibiting at GEO Business 2023 in London on May 17 and 18. We want to invite you to visit us at booth G342 and to explore the RIEGL VZ-600i for yourself!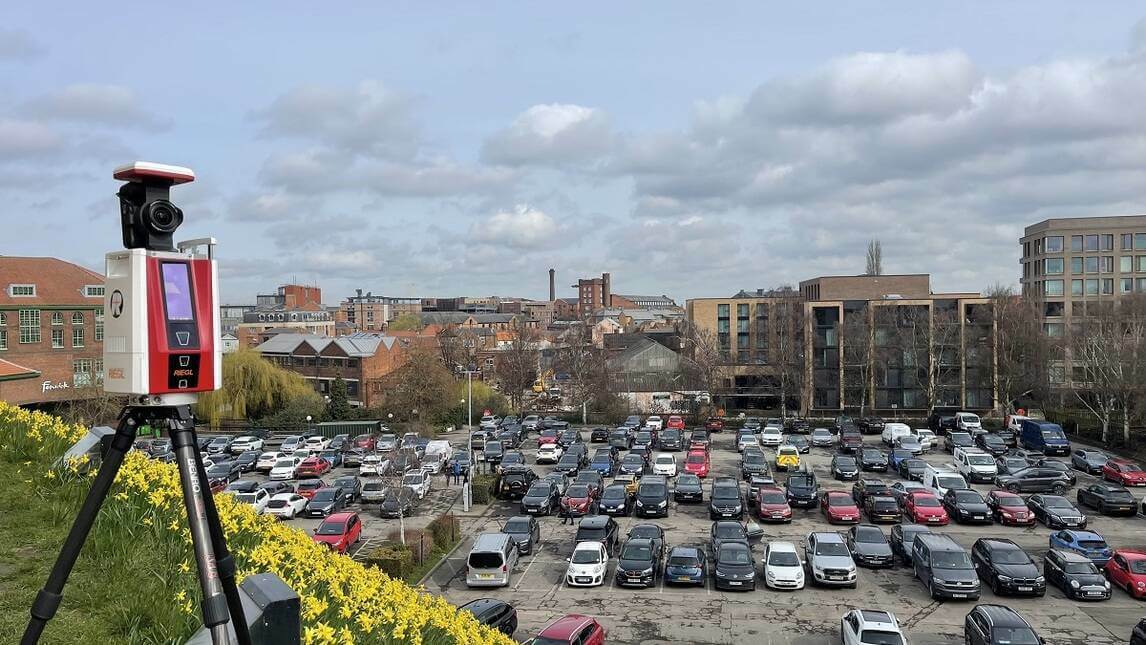 Subscribe to our newsletter
Stay updated on the latest technology, innovation product arrivals and exciting offers to your inbox.
Newsletter