Staffordshire County Council (SCC) has appointed Geographic Information System (GIS) software and services company, Cadcorp, to supply cloud hosted GIS and web mapping.
The contract was awarded using the G-Cloud government procurement framework and includes the following Cadcorp cloud services: Cadcorp SIS Desktop, Cadcorp SIS WebMap, Cadcorp Spatial Database Service.
SIS Desktop in the cloud allows up to 100 users at the County Council to prepare, analyse and interpret geographic data across the organisation. The software can be accessed as a virtual desktop application or via a web browser. No specialist hardware or resources are required, making it ideal for remote and flexible working. SIS Desktop in the cloud is maintained and upgraded by Cadcorp, allowing users to immediately benefit from new functionality within the latest release.
Ordnance Survey® (OS®) data is used widely throughout the authority and is integral to business functions. SCC recognised that the new GIS contract provided an opportunity to significantly reduce the time spent managing OS data. Using APIs from the OS Data Hub, in combination with the specifically designed Cadcorp SIS Desktop UI, provides SCC with easy access to the latest OS data.
SIS WebMap is a sophisticated yet easy-to-use off-the-shelf intranet and internet web mapping application that brings together GIS data from across the authority into a secure web environment. Specific functionality includes Local Knowledge™ that automatically returns answers to questions about a locality, and ReportIT to allow members of the public to report and locate incidents on a map. An Edit facility is available for internal users of SIS WebMap to create and maintain spatial data.
A key challenge for the County Council is the management of large volumes of data. As part of the contract, they required a solution that would provide a single centralised location for the storage of spatial data. To meet this requirement, SCC chose the Cadcorp Spatial Database Service, including a hosted PostgreSQL database with the PostGIS extension. The database is hosted and managed by Cadcorp on a secure cloud platform.
Wendy Tompson, Insight Manager, Staffordshire County Council commented: "GIS helps the Council derive insights and informs decision making and strategy. More specifically, it supports the Council's "Digital" agenda to transform how we use technology and data to connect, inform, and support our citizens. The Cadcorp solution can meet our requirements for both desktop and web GIS usage and supports our transition to a cloud-based platform, securing a sustainable GIS offering for the organisation."
Migrating GIS technology to the cloud can bring a significant number of benefits to County Councils and other public sector organisations. It has the potential to reduce both the overall cost of ownership and the administration overhead of keeping software and data up to date. Cadcorp is an approved GIS supplier on G-Cloud.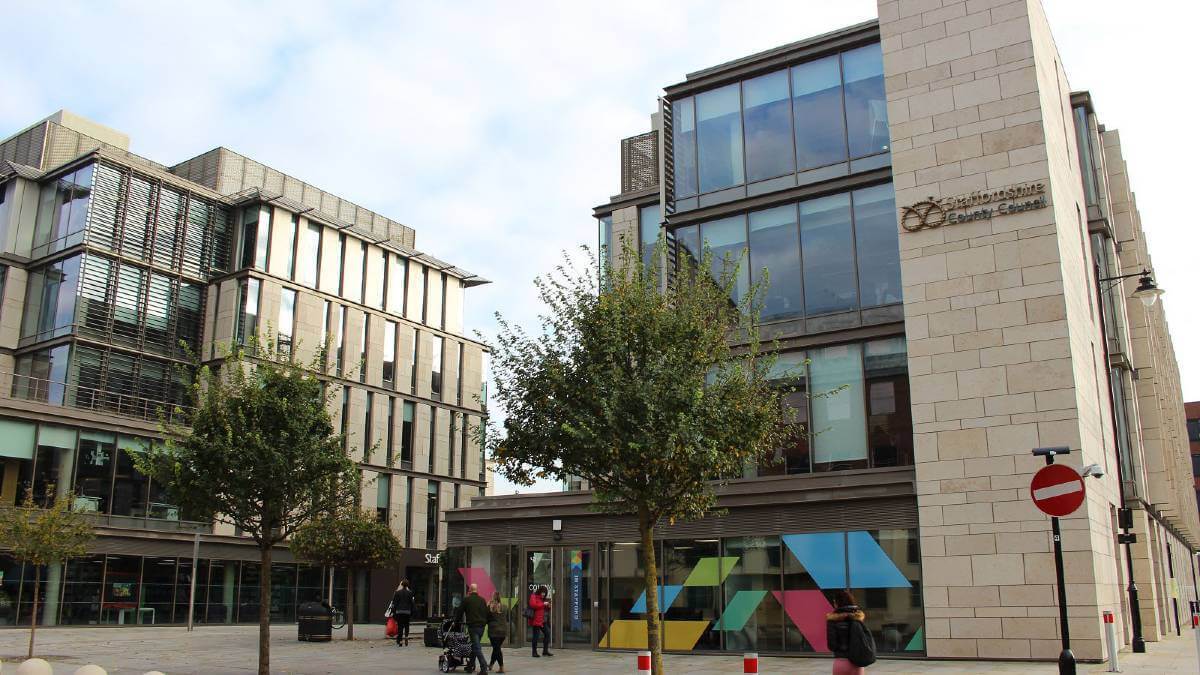 Subscribe to our newsletter
Stay updated on the latest technology, innovation product arrivals and exciting offers to your inbox.
Newsletter