At Ocean Business 2021 Silicon Sensing is exhibiting its new generation of compact MEMS-based products.
This will include the highest performing silicon MEMS (micro electro-mechanical systems) inertial measurement unit (IMU) on the market today as well as a new north-finding device that delivers unrivalled down-hole precision.
A focus on the stand will be the new DMU41, a non-ITAR, high performance inertial measurement unit (IMU). At just 50x50x50mm and weighing less than 200g, this IMU has a 54% lower volume and is 42% lighter than its predecessor (the DMU30). It also consumes significantly less power. These landmark decreases in scale and power consumption combine with a performance that competes directly with heavier, larger, and more costly, fibre optic gyro-based products. DMU41 brings ultra-precise motion sensing to many of the most compact and restricted marine platforms and applications for the first time – applications including unmanned vehicle control and navigation and precision surveying and mapping
Also featuring will be the CRH03. This is a new, compact, stand-alone single axis gyro is ideal for tasks such as maritime platform stabilization, guidance and control and precision surveying. Also non-ITAR restricted, the CRH03 consumes 30% less power than its predecessor (the CRH02) and incorporates enhancements including new drive electronics and improvements to the sensor head. This gyro is highly tolerant to external vibration and delivers comparable bias characteristics to FOG (fibre-optic gyros) and DTG (dynamically tuned gyros). It is available in five rate ranges, including a new option of 10 degrees per second.
For use in the severest environments such as downhole drilling, and on display at the show, will be the CRS39A gyro. This upgrade to the established CRS39 unit has reduced its volume by 40% by moving to a single board from two. This means it is far more easily installed in space-limited applications such as the 25mm diameter cylinders used in downhole drilling equipment. Upgraded micro electro-mechanical systems (MEMS) and electronics have also delivered notable performance enhancements in bias instability, angle random walk and noise and vibration tolerance. And multiple on-board temperature sensors allow this gyro's performance to be specifically tuned to the conditions found in the most extreme operating environments.
Steve Capers, General Manager of Silicon Sensing comments: "Our engineering team has worked hard to develop these important new non-ITAR products, and we are proud to introduce them to the market at Ocean Business. Each offers critical new choices for operators in the marine sector, where there is a constant drive for better and more sustained performance even in the most severe surface and subsurface conditions. We look forward to showcasing these, and our full range of inertial sensors and systems, to current and future customers at the show."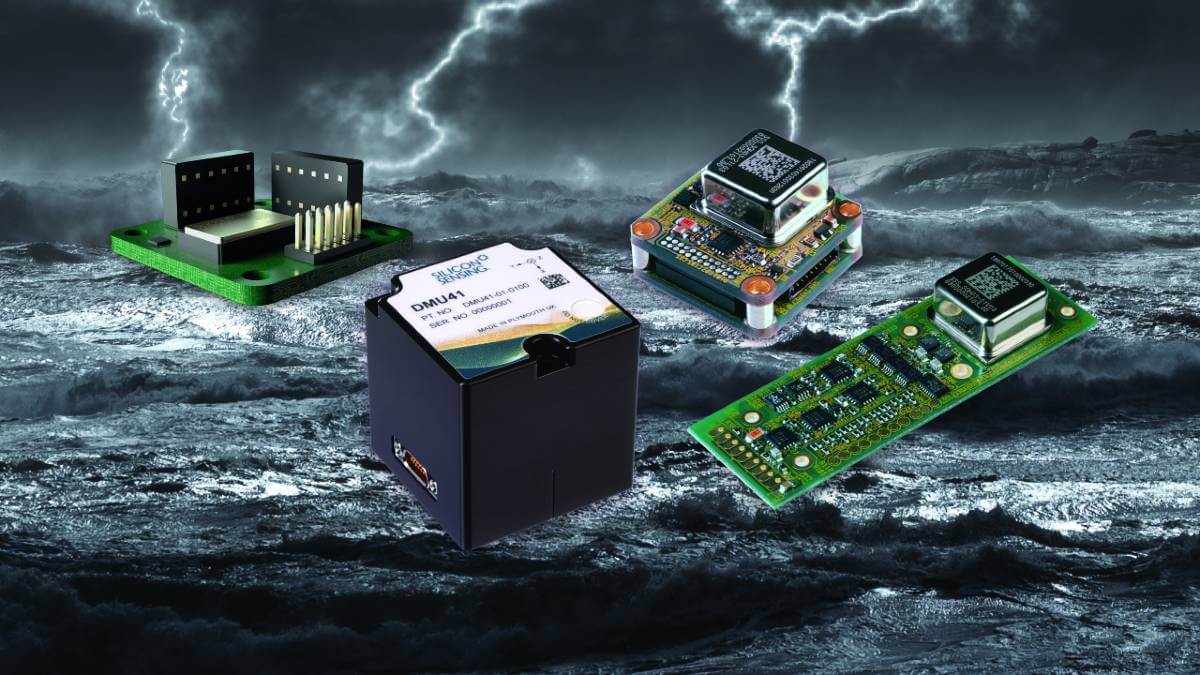 Subscribe to our newsletter
Stay updated on the latest technology, innovation product arrivals and exciting offers to your inbox.
Newsletter