Silicon Sensing Systems is exhibiting its new inertial measurement technology at AUVSI Xponential, 16th -19th August in Atlanta, GA.
Products being promoted include DMU41, a miniaturised upgrade to the company's DMU30, the highest performing silicon MEMS (micro electro-mechanical systems) inertial measurement unit (IMU) on the market. Alongside this will be the new, compact, standalone single axis gyro – the CRH03.
At just 50x50x50mm and weighing less than 200g, the DMU41 has a 54% lower volume and is 42% lighter than DMU30. It also consumes 50% less power. The performance of this new IMU competes directly with much heavier, larger and more costly, fibre optic gyro-based units whilst these significant decreases in scale and power consumption bring ultra-precise motion sensing to many of the more compact unmanned platforms and applications for the first time.
The new CRH03 is a high-performance/low-noise, single axis gyroscope that consumes 30% less power than its predecessor (CRH02) and incorporates important enhancements in both micro electro-mechanical systems (MEMS) and electronics, including new drive electronics and improvements to the sensor head. This gyro is highly tolerant to external vibration, delivers excellent bias instability and angle random walk and is available in five rate ranges, including a new option of 10 degrees per second.
Steve Capers, General Manager of Silicon Sensing comments: "These new, non-ITAR products offer critical new choices for the fast-growing unmanned sector where platforms are ever more compact, offer better and more sustained performance and are increasingly rugged, thus able to operate in more severe conditions."
The Silicon Sensing team is also promoting established units, proven on unmanned platforms, including the DMU11 IMU and CMS300 combi sensor.
DMU11 is a low-cost, rugged and lightweight 6-DOF silicon MEMS IMU. It delivers complete motion sensing in three-dimensional space, with performance that is calibrated over its full rated temperature range.
CMS300 is a small, low-cost chip-level sensor combining a single axis angular rate gyro with a dual axis, low-g linear accelerometer to offer class leading performance, ideal for unmanned motion measurement and guidance tasks.
Every Silicon Sensing product is based around the company's own proven, unique, resonating ring gyroscopes with the company's market-leading accelerometers also equipping the IMUs. All deliver excellent angle random walk, bias instability and low noise performance combined with high shock survivability.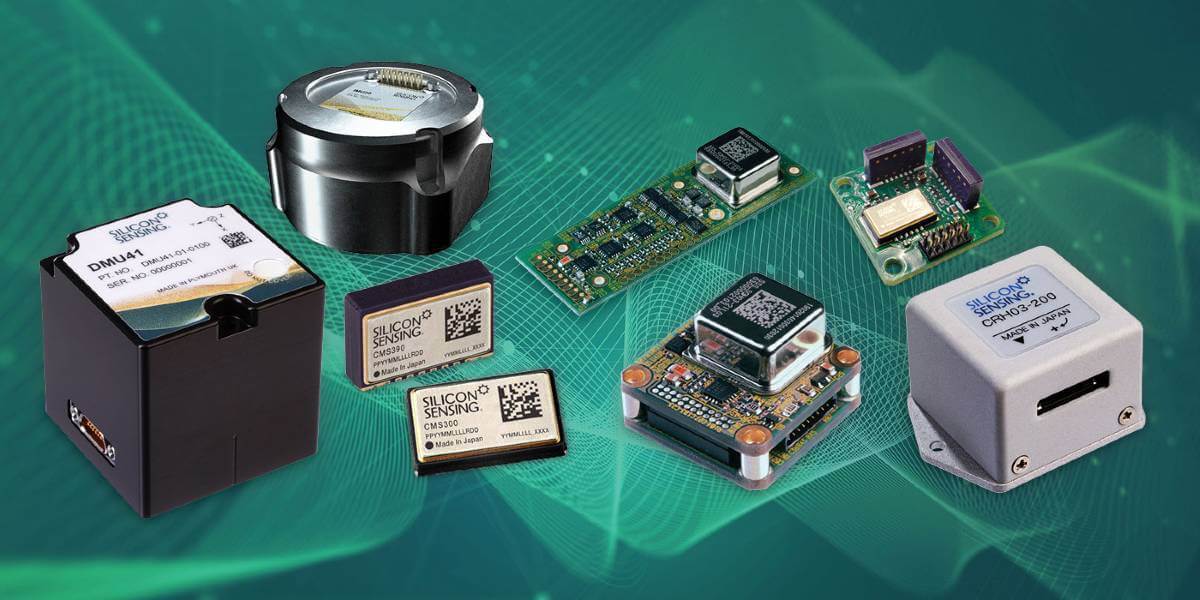 Subscribe to our newsletter
Stay updated on the latest technology, innovation product arrivals and exciting offers to your inbox.
Newsletter