Septentrio signed a distribution partnership with Braemac for North America and Mexico, which will enable it to connect to new industry players, reduce lead time and improve its ability to stock and deliver products.
Braemac will distribute the full Septentrio portfolio including the compact mosaic module family. With nearly 40 years of experience Braemac distributes electronic components in the North American market. Seasoned in GNSS applications, Braemac also offers GNSS antennas, wireless connectivity solutions and other products, which are complimentary to the Septentrio portfolio.
"We are delighted to partner with Septentrio and add their broad offering of reliable high-accuracy GNSS receivers and integrated solutions to Braemac's product line, enabling us to offer a one-stop-shop solution for antennas, receivers and wireless connectivity, complemented by our GNSS seasoned team," Sid Batra, Sr. Product Manager at Braemac.
Septentrio will broaden their market reach in North America by tapping into Braemac's well-established distribution network.
"We are pleased to partner with Braemac and their talented team of professional sales and support engineers. Being located in the Silicon Valley, Braemac has direct access to service and support some of the most innovative and exciting customers and projects that utilize high-accuracy GNSS receivers. Their proactive approach to creating demand in their markets and targeting key account relationships is a tremendous addition to Septentrio's sales channel." commented Michael Glutting, Sales Manager at Septentrio.
Septentrio's advanced GNSS chipset and proprietary algorithms provide consistent pinpoint accuracy for its receivers. The built-in AIM+ Advanced Interference Mitigation technology ensures resilience to GNSS jamming and spoofing, making Septentrio's GNSS and GNSS/INS receivers a reliable positioning component in any robotic, drone or machine control system. Septentrio will be exhibiting at the Xponential/AUVSI conference in Denver, Colorado (USA) on May 9 -11 at booth 4912. On Tuesday May 9th, GNSS experts from Septentrio as well as other leading drone integrators will share their experience in the panel discussion about The Importance of GNSS Security in UAV Applications.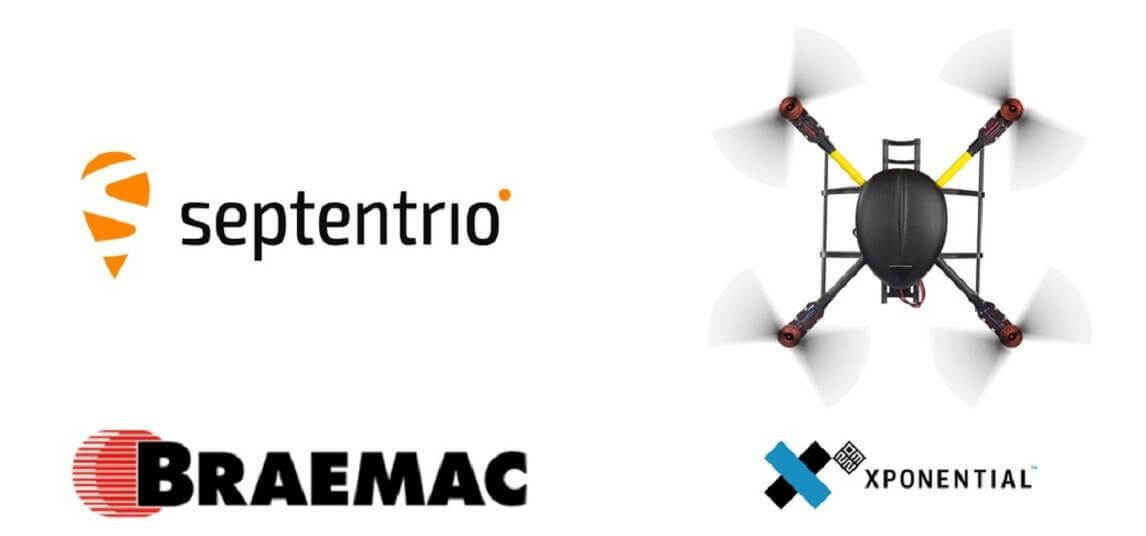 Subscribe to our newsletter
Stay updated on the latest technology, innovation product arrivals and exciting offers to your inbox.
Newsletter