We are continuing with our series of FREE Ultimate LiDAR webinars during the month of September 2020 and we have some fantastic content lined up for you this month.
In addition, some of our RIEGL LiDAR experts will be presenting at other exciting industry related events you don't want to miss out on!
Register below for our September webinars to learn more from the RIEGL LiDAR experts from the comfort of your home or office.
RIEGL WEBINARS:
Benefits of Cameras for Ground Based Collections
Wed, Sep 23, 2020 4:00 PM - 4:30 PM CEST
This webinar will highlight:
TLS para Mineria (Spanish Presentation)
Thu, Sep 24, 2020 5:00 PM - 6:00 PM CEST
This webinar will highlight:
Portafolio de productos
Consideraciones generals
Flujo de trabajo
Herramientas RIEGL: Equipos y Software
Analisis de informacion
Scanning from the Top with TLS
Tue, Sep 29, 2020 7:00 PM - 7:30 PM CEST
This webinar will highlight:
Types of vehicle mounts tested
Project setup workflow
Data acquisition and data registration
ULS v ALS: A Data Quality Case Study
Wed, Sep 30, 2020 8:00 PM - 8:30 PM CEST
This webinar/presentation will highlight:
The capabilities of a ULS system, in comparison to an accepted ALS system
Project planning, acquisition efficiency, and system selection consideration
A comparison of factory specifications, data quality/relative accuracy comparisons across multiple land cover types, and absolute accuracy comparisons with respect to ground survey control
Other Industry Related Events
RIEGL will be presenting at the below events. To learn more, see below!
Benefits and Highlights of Riegl's UAS LiDAR Solutions
Wednesday, September 2, 2020: 11:00 AM - 12:30 PM EST
Join My-Linh Truong, ULS/UAS Business Segment Manager
The webinar/presentation will highlight;
Insight into RIEGL's foundation into the commercial UAV LiDAR marketplace
Key differences between the RIEGL unmanned LiDAR product line
System integrations to maximize your use case
Cameras and LiDAR: What Imaging Optons are Best for my Airborne Survey Business?
In Joint Collaboration with Phase One
Thursday, September 24, 2020: Stay tuned for the time slot!

Join Michael Sitar, Executive Management Consultant with RIEGL USA, and Phase One for this informative webinar.
We look forward to having you join us for our September weinars and other industry related events!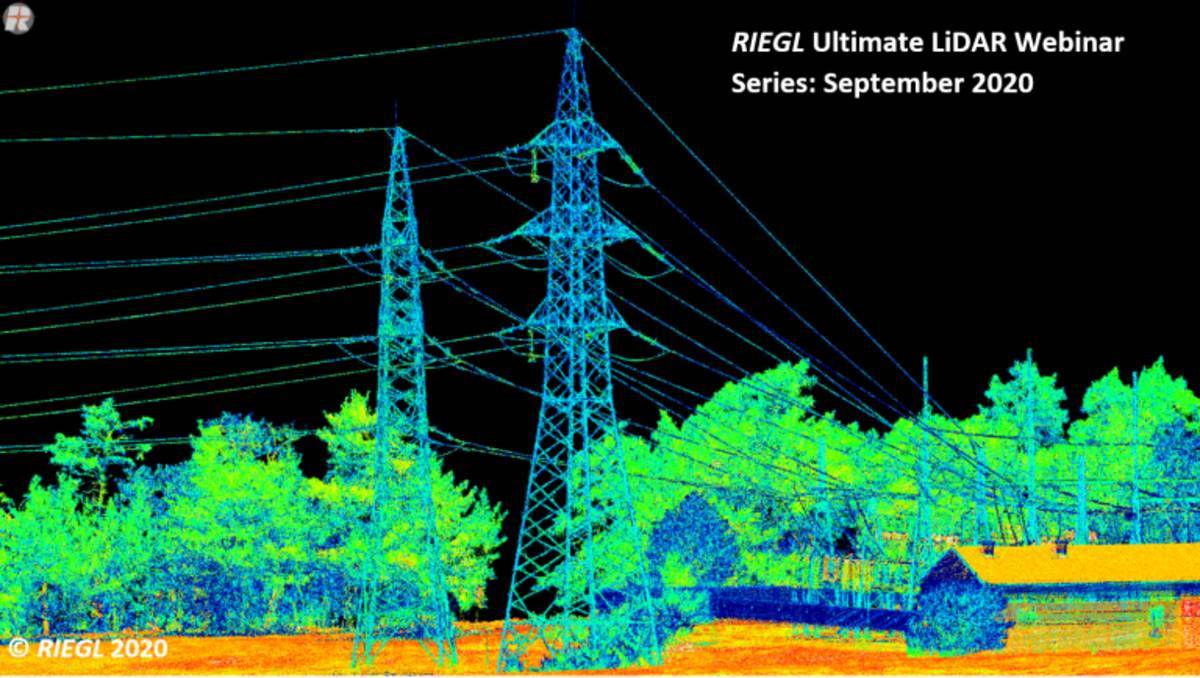 Subscribe to our newsletter
Stay updated on the latest technology, innovation product arrivals and exciting offers to your inbox.
Newsletter