With the occasion of Geo Connect Asia 2023 taking place in Singapore on the 15th-16th March, 2023; Thomas Gaisecker, RIEGL Senior Manager International Sales, and Marcos Garcia, RIEGL Business Development Manager for the Asia Pacific region, together with the local team of experts from GPS Lands Singapore, conducted some sample projects with the brand new RIEGL VZ-600i Terrestrial Laser Scanner.
Potentially stormy weather was forecasted for this tropical island during this time period, but instead, very favorable conditions for LiDAR data acquisition were presented despite some harsh lighting conditions. Some strong lights and shadows allowed the scanner to make the most out of the three built-in cameras.
With the backdrop of the famous Merlion and the Marina Bay Sands hospitality and convention center, the scanner was put to the test to show its unique capabilities.
We analyzed data captured on an unknown surface at a range of about 800m. Without knowing the nature of the surface and its smoothness, the data provided a precision of under 10mm. This shows the incredible capabilities of the scanner, with very little noise at a very long range.

Gerry Ong, Founder and Managing Director at GPS Lands Singapore, stated: "Seeing is believing with the RIEGL VZ-600i. A lighter, faster, more robust terrestrial and now kinematic capable LiDAR sensor. Keep up the great innovation Team RIEGL. Ultimate LiDAR, indeed."

Valuable feedback (find here the LinkedIn post of Gowtham Elan as an example) was received from the attendees of the demonstrations, as well as the visitors to GeoConnect, some of which were seeing a RIEGL scanner and workflow for the first time.
A quick run through RiSCAN Pro allows for automatic filtering of dynamic objects. This allows RIEGL terrestrial scanners to work in almost any environment, increasing service providers efficiency, and delivering clean, accurate point clouds without the need for much interaction.
Photos published in this article have been taken by Eric Low Teh Yong, Snr Project Manager at GPS Lands (S) Pte Ltd. Read the original post here.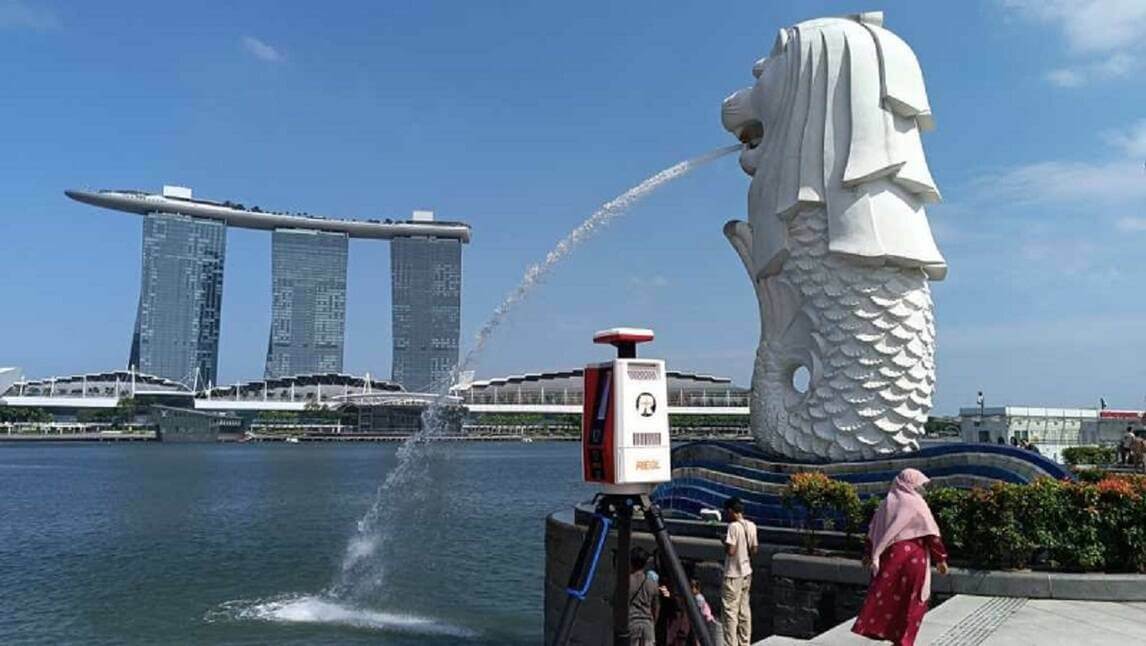 Subscribe to our newsletter
Stay updated on the latest technology, innovation product arrivals and exciting offers to your inbox.
Newsletter