VMY-2 system added to WGI Geospatial Team's portfolio
WGI, Inc., a design and professional services firm in technology-based solutions for the construction of public infrastructure and real estate development, continues its investments in the latest cutting-edge technologies with the addition of the RIEGL VMY-2 to the Geospatial Team's Mobile LiDAR collection. This comes after successful implementation of the RIEGL VMX-2HA into their mobile portfolio at the beginning of 2022.
"As the Geospatial Division at WGI looks to the future, we are confident that our RIEGL Mobile Systems will not only expand our services and offerings by providing higher point densities, but also give us the flexibility to meet our ever-evolving project needs." said Bob Hanson, SVP, Geospatial for WGI. "RIEGL has been a vital partner in enhancing our quality of work and by providing cutting edge LiDAR technology that we can count on for fast and reliable data acquisition."
WGI's acquisition of the RIEGL VMY-2 Mobile system allows for a further increase in efficiency in capturing data within their varied projects. This system is compact and well suited for a variety of mobile mapping applications. The measuring head is equipped with two RIEGL miniVUX-Series LiDAR sensors and mounted in the well proven angled orientation as known from the RIEGL VMX Mobile Mapping Systems. The system enables data acquisition with up to 200 scan lines/second and up to 400 kHz Pulse Repetition Rate and the optional integration of up to four cameras allowing simultaneous acquisition of imagery.
"WGI is an industry leader when it comes to creating and envisioning sustainable communities, and it is a distinct honor for RIEGL to be their technology provider to make this a reality." said Johannes Riegl, Jr., RIEGL USA President. "The geospatial team at WGI decided on the RIEGL VMX-2HA and VMY-2 mobile mapping systems to provide precise and detail rich results to their clients. I am very much looking forward to seeing WGI expand through their diverse projects in construction of public infrastructure and real estate development."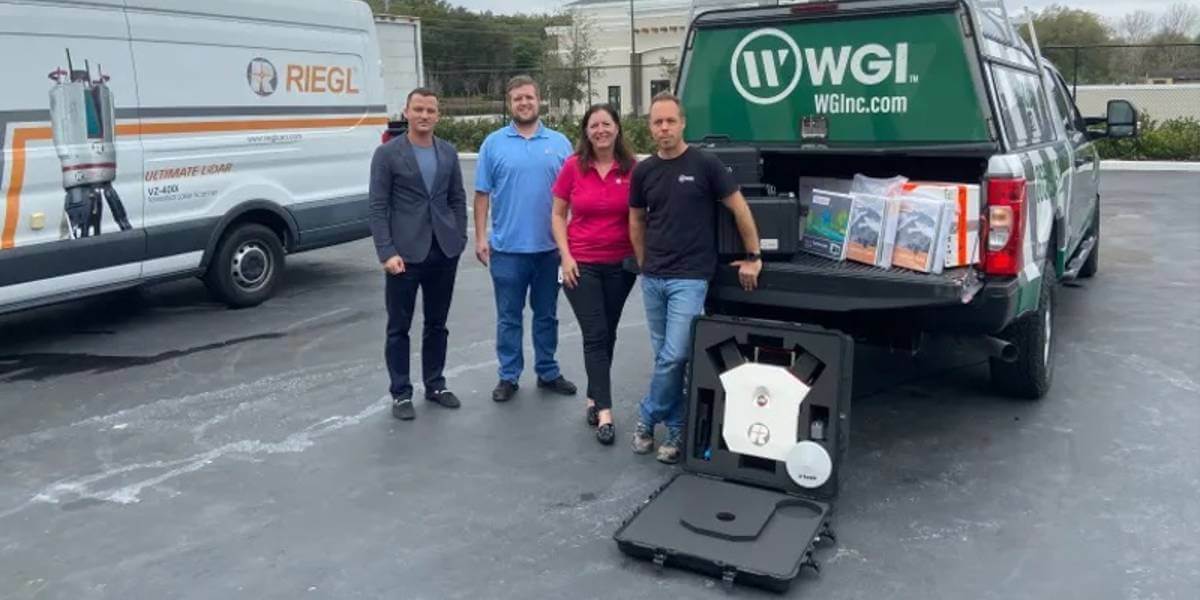 Subscribe to our newsletter
Stay updated on the latest technology, innovation product arrivals and exciting offers to your inbox.
Newsletter