In 2021, RIEGL was awarded the contract for the delivery of three laser scanning systems for the Digital Twin Lab of JOANNEUM RESEARCH, and now, post-COVID, the both teams could finally meet in person at the RIEGL Laser Measurement Systems headquarters in Horn, Austria.
Upon delivery of a complete and fully integrated terrestrial, airborne, and mobile surveying system , RIEGL also invited the JOANNEUM RESEARCH team for a tour of the Manufacturing, Production, Research & Development headquarters.
Delivery and commissioning had been successfully carried out despite the COVID 19 pandemic, but the campus visit in Horn had to be postponed indefinitely due to the Coronavirus regulations in force at that time in addition to internal company precautionary measures.
On May 17th, 2023, a delegation from JOANNEUM RESEARCH, led by CEO Dr Heinz Mayer, got a first-hand look at the complexity and vertical range of production at the RIEGL facilities. The delegation was also impressed by the innovative strength and the high-quality standard of the company in all areas.
Equipped with this innovative LiDAR technology, JOANNEUM RESEARCH's Digital Twin Lab in Klagenfurt now provides companies in the region with easy access to the latest laser scanning technology and development services. The digital twins created from a basis of RIEGL LiDAR systems are used in the implementation of digital processes. Such processes include the planning, simulation, control and AI- supported information management of traffic routes, infrastructure, building complexes, agricultural areas, and industrial plants, etc.
Dr Matthias Rüther, Director of DIGITAL, Institute for Digital Technologies at JOANNEUM RESEARCH stated "Digitization of processes and cooperation at the location are key to a secure future: The development of digital spaces that are close to reality will be essential in order to remain fit for the future. And we will continue to establish expertise to support companies with innovations and strengthen their resilience. The Digital Twin Lab opens up completely new implementation possibilities. We are pleased that this is possible in collaboration with an established Austrian company."
Managing Director and CTO at RIEGL, Dr Andreas Ullrich stated "We are proud that we, as an Austrian company, were able to equip the Digital Twin Lab project of JOANNEUM RESEARCH with our laser scanning systems. It is highly impressive for us to see the extent of innovative research and development in the field of digitization and the creation of 'spatial digital twins'-based on RIEGL's highly accurate survey data. The presented projects from the fields of autonomous driving, precise driving simulations and traffic monitoring in combination with AI technologies, for example, ensure JOANNEUM RESEARCH with the Digital Twin Lab an important pioneering role to advance research for the development of new transportation concepts and technologies. We wish the team around DI (FH) Patrick Luley much success in realizing the goals they have set!"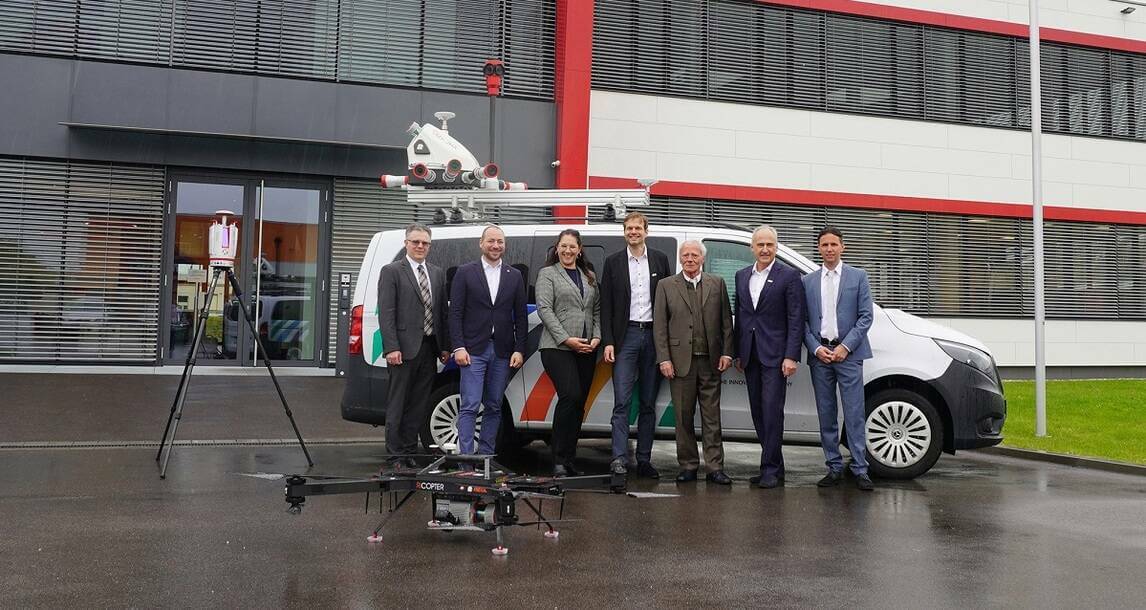 Subscribe to our newsletter
Stay updated on the latest technology, innovation product arrivals and exciting offers to your inbox.
Newsletter