RIEGL recently contributed to the first large-scale field test to benchmark auto LiDAR performance using calibrated targets with the intent of making the results public, and was implemented as part of the SPIE Defense + Commercial Sensing meeting in Orlando held earlier this year.
By providing the use of a VZ-400i Terrestrial Laser Scanner, RIEGL was used as the reference dataset for the site and targets. This project is planned to be a multi-year endeavor and will help pave the way for additional comparative research and testing, ideally contributing to the development of industry-recognized standard measurements for LiDAR performance.
"At SPIE 2022, there were a series of Benchmarking tests of automotive LiDARs for autonomous vehicle control." said James Van Rens, Senior Vice President of RIEGL USA. "Riegl was honored to be able support this critically important test. Our VZ-400i was the instrument that was used to determine the base map and target determination. The VZ-400i is a high performance stationary terrestrial lidar that provided the precision and flexibility for the Benchmarking test."
The test included ten LiDAR devices and was held at Orlando's NeoCity, a research epicenter for smart sensors. The benchmarking study results explored the performance of the various LiDAR systems – including their range, accuracy, and image resolution – using calibrated targets and an array of typical road signs, barriers, and cones distributed at various distances.
To establish a highly accurate "ground truth" dataset as a baseline, the 3D data from each automotive LiDAR was compared to a survey-grade LiDAR system, in this case, the RIEGL VZ-400i. Variations from ground truth are being analyzed by a group from Michigan Technological University led by Professor Jeremy Bos; the Exciting Technology team; and Charlie Kershner of the National Geospatial-Intelligence Agency.

"One of the first things we needed to solve was figuring out an efficient process to capture the arrangement of all the targets in the test array and the surrounding features in a very accurate way." said Charlie Kershner, Branch Chief, Lidar/High Resolution 3D Image Sciences for the national Geospatial-Intelligence Agency. "We decided to partner with RIEGL to use one of their i-series instruments to collect the 3D reference data we need due to its sub-cm accuracy, precision, rapid collection speed, ease of post-processing in RiSCAN Pro, and RIEGL's market separation from the autonomous vehicle segment. The reference dataset collected with the VZ-400i is precisely what we needed, and we want to thank Riegl for their participation and assistance."
A full analysis of the results will be published in a forthcoming special section on autonomous vehicles in the SPIE journal Optical Engineering. Each participating vendor will only see their results and aggregated results will not be labelled.

Read more on the current stage of this project at: Toward standard tests for automotive lidar systems (spie.org)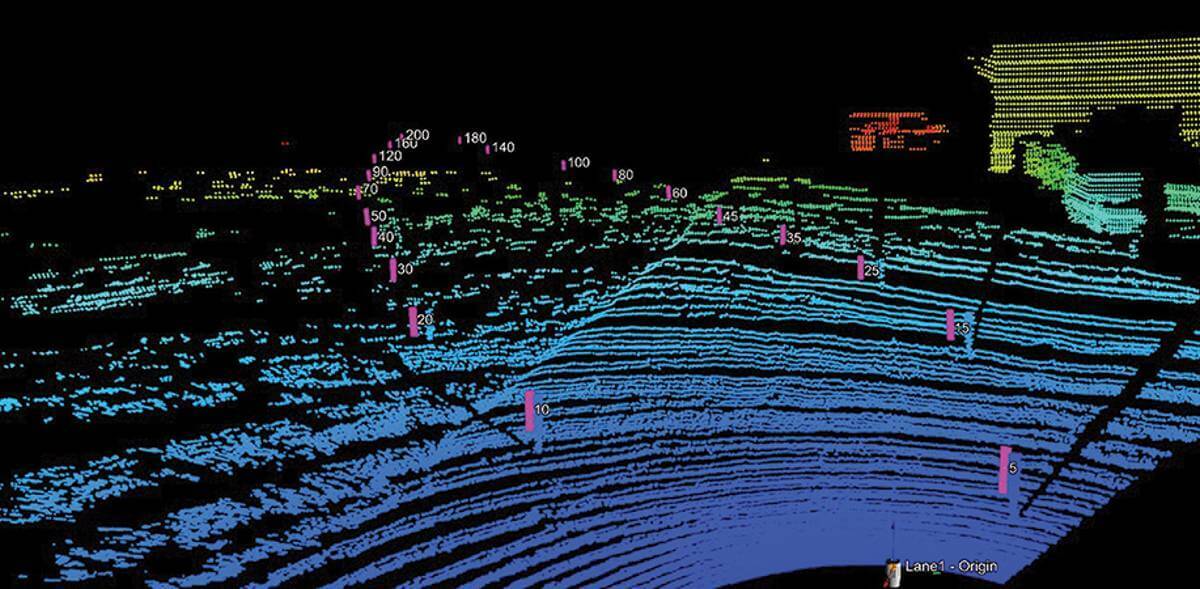 Subscribe to our newsletter
Stay updated on the latest technology, innovation product arrivals and exciting offers to your inbox.
Newsletter