A live VZ-600i Demonstration at the Survey and Spatial Conference in Dunedin, New Zealand will kick off this collaboration.
Synergy Positioning Systems (a Synergy Group company) in New Zealand will now be marketing and distributing the RIEGL portfolio of terrestrial laser scanners in the region.
Synergy Positioning Systems was founded in the late 1990s and has been involved in the Civil Engineering and Geo-Spatial Industries for more than 30 years. From small beginnings supplying a German brand of asphalt control systems, the company expanded with the introduction of laser scanning systems for asphalt paving. Synergy has grown rapidly, and in the mid-2000s the opportunity arose to assume responsibility for Topcon Positioning Systems, which had been represented in New Zealand for about 20 years already. Since then, they have been branching out into consultancy work on large scale projects using in-house survey knowledge and the PaveSmart guidance system for Asphalt Pavers and Milling Machines. This new venture between Synergy Positioning Systems and RIEGL Australia will be an exciting partnership with promising opportunities in a unique market.
"Synergy Positioning is a perfect fit for RIEGL in New Zealand because the sales and support team are well distributed around the country, the level of expertise in the geospatial sector is outstanding and is met with a high degree of professionalism." Said Glenne Blythe, RIEGL Australia Managing Director. "RIEGL Australia is excited to work alongside Synergy Positioning to expand the knowledge and adoption of RIEGL equipment in the region".
A highlight of this new partnership will be the RIEGL VZ-600i Terrestrial Laser Scanner making its New Zealand debut during the Survey and Spatial Conference under this year's theme of "Marking the Journey Hāpaia", representing the journey of survey professionals through their careers and from projects to completion. Synergy Positioning Systems will be conducting live demos with the VZ-600i on site and introducing this instrument to the region with a roadshow throughout the country thereafter.
Why the RIEGL VZ-600i Landing in New Zealand is Highly Anticipated

As RIEGL's latest generation of professional terrestrial laser scanner, it provides extreme versatility, high productivity, ultimate performance, and additional mobility. This scanner has a wide range of applications such as:

BIM (Building Information Modeling)
High speed data acquisition, verifiably precise scan data, large projects (100s of scan positions), accuracy better than 10 mm for digital twins.

Forestry and Vegetation
ToF (Time of Flight) measurement with multi-target responses, minimize occlusion, vegetation penetration, waveform.

Public Safety and Forensics
Fast data capture to release scenes earlier, lightweight scanner for all staff, proven data for court presentation.

Railroad Surveying
Robotic operation - use of onboard sensors and ROS for fast and repeatable data acquisition, railway applications with the RIEGL VMR Robotic Rail Laser Scanning System.

Construction
Inspection and verification for design build tilt wall/panel construction, blockouts & sleeves locations, and vertical wall plumbness. Ideal for preconstruction and large-scale ground grading and post roadway construction.

Surveying and Mapping
Precise and accurate mapping of any environment for planning, design, and traditional survey. Streamline registration to survey control with full reporting in PDF format.

Watch the video below to get an inside look at the RIEGL VZ-600i that had its world debut last year during INTERGEO! See the key features, applications, and sample data that sets this scanner above the rest in the market.

Click here to learn more with the RIEGL VZ-600i Datasheet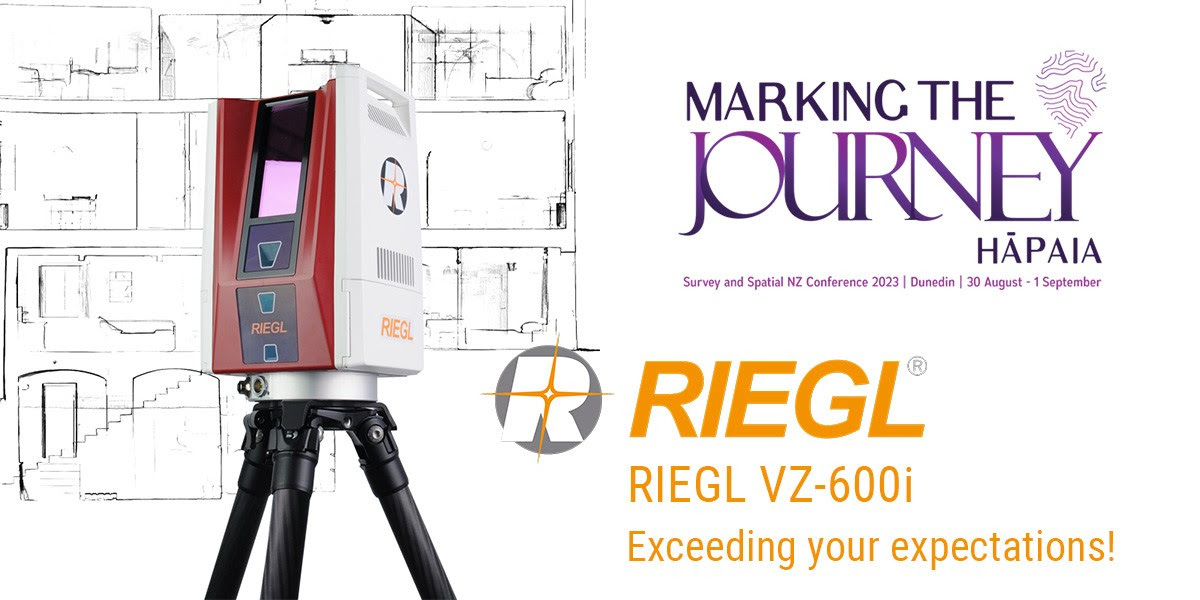 Subscribe to our newsletter
Stay updated on the latest technology, innovation product arrivals and exciting offers to your inbox.
Newsletter