Vision Engineering, visualisation and microscopy innovators for over 60 years, has entered the GIS market, launching two new ergonomic stereo displays for GIS and stereo photogrammetry applications.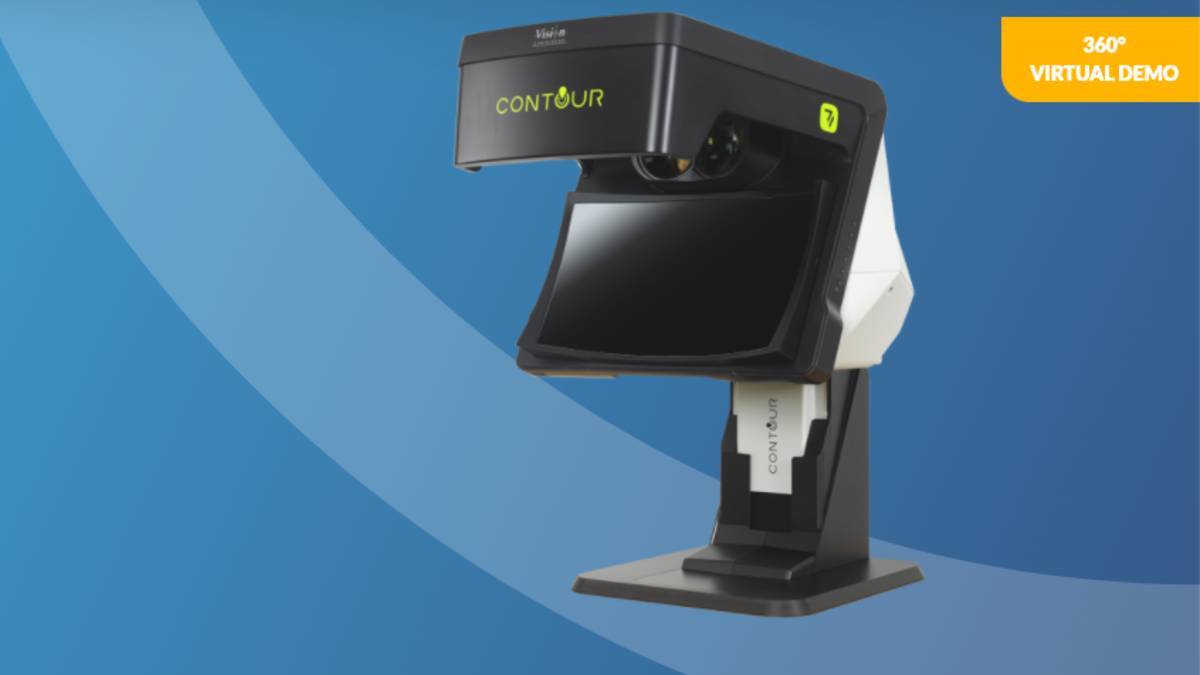 CONTOUR – revolutionary new stereo display technology

CONTOUR is the first glasses-free stereo display on the market.
Uniquely, CONTOUR delivers two independent optical channels to the user's eyes which replicates our natural stereo vision and perception of depth.

As a result CONTOUR delivers an incredible quality stereo image, and designed-in ergonomics improve user comfort whilst reducing fatigue and maintaining operator productivity and accuracy.
No stereo visualisation product comes close in terms of image clarity, comfort and ease of use. The Ordinance Survey of Northern Ireland (OSNI) has said "The quality of the imagery display is second to none".
VECTOUR – new ergonomic display solution
Employing the well-proven beam splitter technology, VECTOUR overcomes issues associated with traditional passive 3D stereo monitors and packs several unique benefits including a robust and ergonomic design.
Ergonomic advances, including height and tilt adjustment ensures optimised image quality, maximised user comfort and the ability for easier team viewing.
Both CONTOUR and VECTOUR have built-in interfaces that allow easy side by side connection of multiple displays, new opportunities for remote collaboration, teaching and quality control.
See for yourself at INTERGEO 2021, Hannover and GEO Business 2021, London.
About Us
Vision Engineering Ltd has been innovating new optical /digital inspection and visualisation systems since 1958. Our multiple award winning technologies and products are trusted by a global customer base. We design our products for effective use by humans, and our three guiding principles of image quality, ergonomics and ease of use are at the heart of all Vision Engineering systems.
Not attending INTERGEO or Geo Business? You can still contact me for more information, e-mail [email protected] or call +44 (0) 1483 927165 today.
Subscribe to our newsletter
Stay updated on the latest technology, innovation product arrivals and exciting offers to your inbox.
Newsletter