Parish Online, the online mapping solution tool for UK Parish, Community and Town Councils, is working with Walk N Talk For Mental Health.
The charity organises regular walks with trained Mental Health First Aiders providing a safe and open environment to talk about issues such as depression, stress and anxiety. To help raise awareness, Walk N Talk Founder, Jude Price will be walking around 1,200 miles between Land's End and John O'Groats. With her progress charted using an online map powered by Parish Online, she will be delivering a number of mental health awareness talks along the way. Parish Online has also encouraged its users to get involved with offers of accommodation, refreshments or company.
Comedian Al Murray, a Walk N Talk ambassador, commented, "These have been difficult times and a lot of people have had to deal with mental health issues. One of the best ways to deal with stress and anxiety and get past some of the stigma that surrounds it, is to go for a good walk and talk to someone about how you are feeling. And this is what Walk N Talk For Mental Health provides!"
"Most people aren't comfortable talking about depression, OCD, panic attacks, eating disorders, post-natal depression, or anything else that falls under the vast umbrella of mental health, and that's completely normal," added Jude Price, founder of Walk N Talk. "But after experiencing how much walking helped with my own response to a life challenging, changing experience I had an 'a-ha' moment for a walking talking support service."
Parish Online, a service provided by Geoxphere, is used by 1,700 councils across the UK to harness the power of geographic data to view, create and share maps for applications such as neighbourhood planning, managing community assets and engaging with the local community.
Chris Mewse, Managing Director of Geoxphere, commented, "Being involved at the grass-roots of local government we wanted to get involved with a charity that was also making a difference in our local community. Walk N Talk does just that by encouraging people to get out and about in our wonderful county and get the support they need."
Walk N Talk offers regular, weekly walks in the Hampshire area which are free to attend and are led by trained Mental Health First Aiders. For further information about the charity and the Big One visit Walk N Talk – Walk for Wellbeing.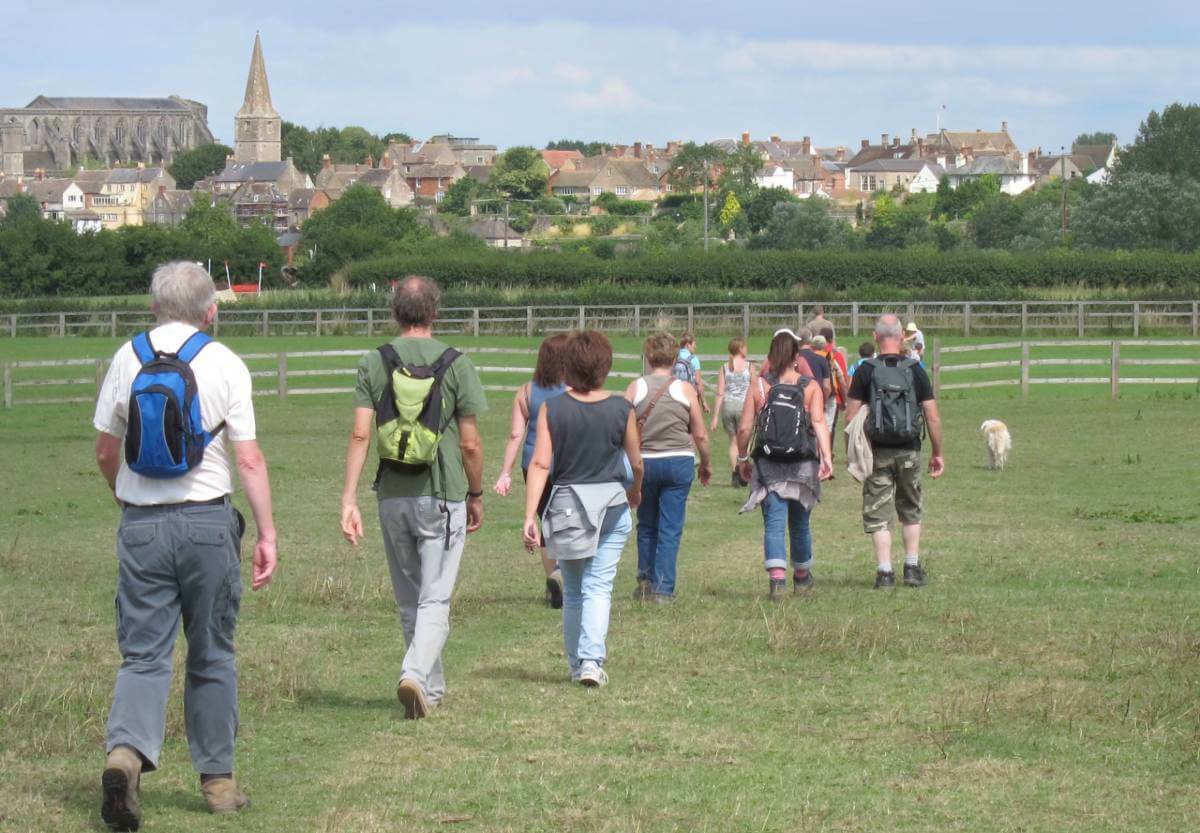 Subscribe to our newsletter
Stay updated on the latest technology, innovation product arrivals and exciting offers to your inbox.
Newsletter