SimActive, a developer of photogrammetry software, is pleased to announce its collaboration with Microsoft to demonstrate a cloud solution for real-time data processing, analysis, and decision-making for global defense and intelligence.
SimActive's Correlator3D software is being used to process drone imagery and generate mapping products on the Microsoft cloud platform.
Cloud computing has emerged as a transformative technology, offering unparalleled scalability, agility, and accessibility for information-driven operations. UAV and other sensors can be processed via a tactical cloud platform to enhance decision advantage and support survivability in a dispersed nodal command and control environment.
"We are already witnessing a rapid increase in the number of intelligence data points, and multiples of sensor feeds needing to be processed", said Jonathon Beesley, Director Business Strategy, Worldwide Public Sector Defense and Intelligence at Microsoft. "We are therefore pleased to work with SimActive to demonstrate the integration of feeds from multiple remote and autonomous sensors."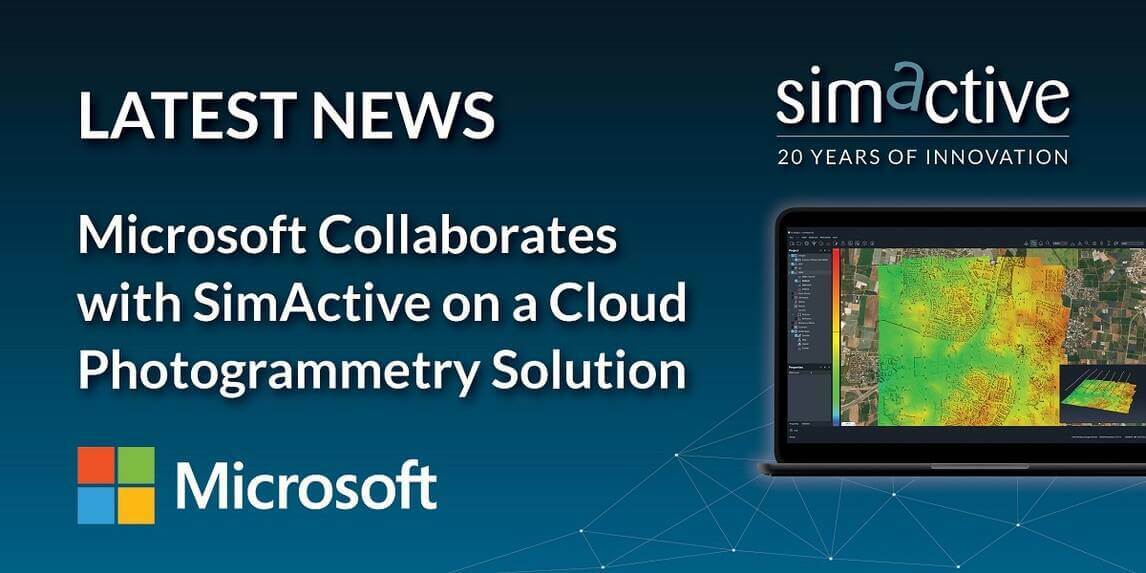 Subscribe to our newsletter
Stay updated on the latest technology, innovation product arrivals and exciting offers to your inbox.
Newsletter