LocLab, part of Hexagon, announced the launch of LocLab Cloud, powered by HxDR.
The cloud-based platform offers a secure end-to-end solution for 3D digital twins, allowing management and monitoring of models. It acts as an open platform, enabling partners to upload, update, access and share their own digital 3D content. Generic interfaces facilitate integration with existing systems, such as ERP, FM and IoT.
LocLab specialises in developing object-based and structured digital twin models that seamlessly integrate data from various systems and sources. Users can click on an object within the model to access relevant data sets stored elsewhere. Clients rely on these models for efficient asset management, process optimisation, simulations and more.
"Industry increasingly understands the benefits of data-enriched digital twins. But to fully realise their potential, users need an efficient platform that helps them securely store, manage and maintain these assets, ensuring real-time updates," says Ilka May, CEO at LocLab. "LocLab Cloud is an innovative SaaS platform that enables clients to access and share data about their assets through a very intuitive spatial 3D environment."
LocLab Cloud is accessible from any computer, tablet or mobile device via a web browser and the new Digital Twin Player. The cloud-native security system ensures that only authorised collaborators can upload, access share and collaborate on the digital content.

The platform empowers users, such as infrastructure providers, with comprehensive data, enabling predictive maintenance, scenario planning, sustainability analysis and overall improved decision-making. Users can seamlessly interact with the 3D model and receive live updates from on-site sensors. LocLab Cloud thus provides them with immediate, actionable insights.

At the heart of Hexagon's cloud services is HxDR, a cloud-native platform for geospatial data at any scale. HxDR powers Hexagon's digital reality applications with storage, visualisation, collaboration tools and automated microservices for data processing. HxDR also powers Reality Cloud Studio, HxGN GeoCloud and the HxGN Content Program.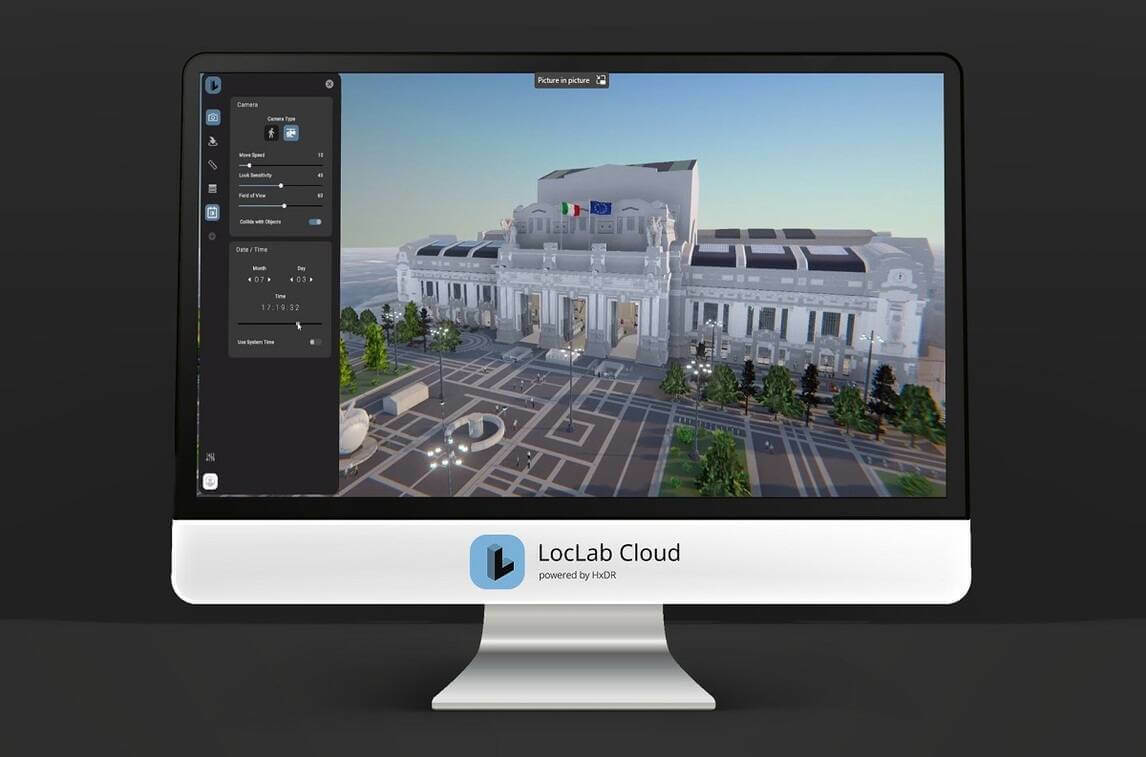 Subscribe to our newsletter
Stay updated on the latest technology, innovation product arrivals and exciting offers to your inbox.
Newsletter