It has been more than twenty years since three bright minds came together at the International Arctic Research Center of the University of Alaska at Fairbanks to create a unique historical atlas of Arctic sea ice develop¬ment.
Today, this atlas covers almost two centuries reaching back as far as 1850, offering a comprehensive timeseries of the Northern circumpolar Ice Shield. Spatial and temporal analysis eases discovery of patterns and assessing changes. This provides valuable historical context for Arctic ecosystem researchers as well as the general public. Its Web frontend relies on the rasdaman datacube engine as its backend.
The web-based atlas shows historical sea ice data collected around Alaska from the mid-1800s through today. To show how sea ice concentrations have changed over the decades, all kinds of sea ice data in northern Alaska - from whaling ship logbooks to satellite images - have been compiled and displayed on an interactive map. The atlas gives users the opportunity to view sea ice data from multiple sources in a single view, and allows experiencing long-time-series-analytics at its best. By moving a slider visitors can explore changes in sea ice cover over 170 years in real-time.
These massively heterogeneous data coming from different sources had to be integrated into a single, coherent data collection. The ras¬da¬man datacube engine played a substantial role because its architecture ensures not only fast and easy access on arbitrary-size datacubes, but additionally eases the process of homogenization during database import.
Learn more about the development of the Historical Arctic Sea Ice Atlas over the years and read the case study here.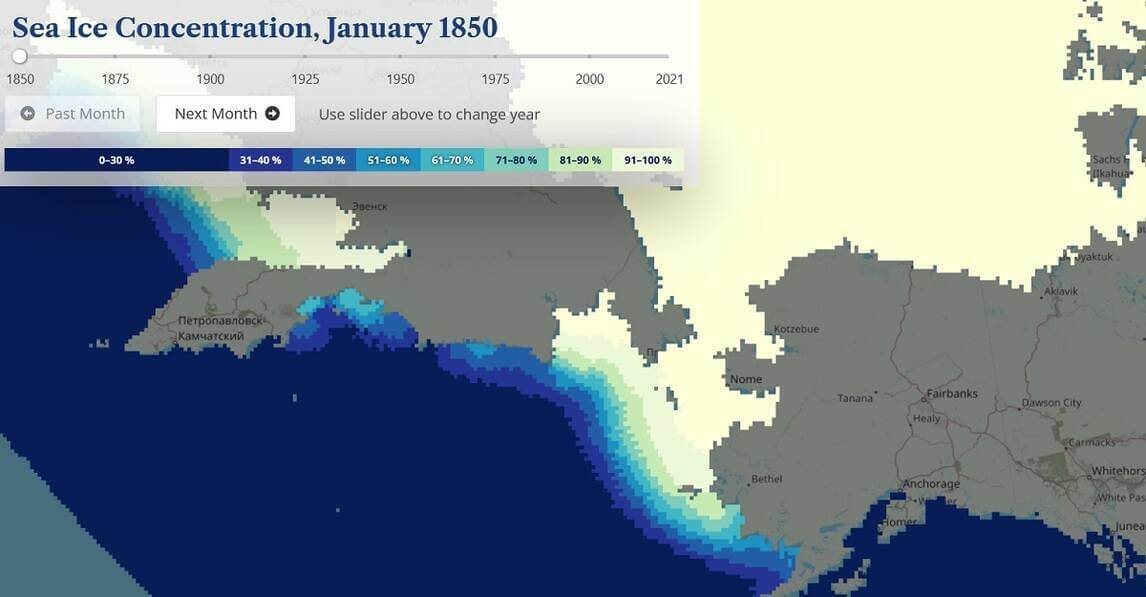 Subscribe to our newsletter
Stay updated on the latest technology, innovation product arrivals and exciting offers to your inbox.
Newsletter