Hexagon's appointments of executives Eva Carranza and Adina Gillespie to the WGIC board, reinforce the company's dedication to promote diversity and sustainability in the geospatial industry.
The World Geospatial Industry Council (WGIC) and Hexagon's Geosystems division announced that Eva Carranza, Head of Sustainability at Hexagon, will serve as WGIC Patron and that Adina Gillespie, VP Strategic Initiatives for Geospatial Content Solutions at Hexagon's Geosystems division, will join the association's Advisory Council as of May 2, 2023.
The WGIC's goal is to strengthen the geospatial industry's impact by providing a unified perspective to policy makers, developing collaborative partnerships, enabling geospatial knowledge exchange, and creating educational programs. The WGIC is committed to advancing climate action by supporting the adoption of geospatial technologies, for example by providing insights into commercial resources that help countries implement their national climate adaptation plans. Its more than 30 member companies — including Hexagon, Autodesk, Bentley, ESRI, Maxar, Microsoft, Oracle, TomTom and Trimble — represent the entire geospatial spectrum.
In its decision for these appointments, Hexagon prioritised experience and leadership on climate and sustainability. The appointment of two highly qualified female senior leaders to the associations' governing bodies is also a significant step toward promoting diversity and inclusion within the industry. It highlights Hexagon's and the WGIC's joint dedication to acknowledging and valuing the important contributions of women to the industry.

"I am thrilled to serve as a WGIC Patron and look forward to supporting its efforts to scaling sustainability through the use of geospatial technologies. As Hexagon's Head of Sustainability, I strongly believe in the power of geospatial data to drive positive change for our planet and communities. I look forward to collaborating with WGIC's member companies and stakeholders to advance sustainable practices and solutions across the industry," said Carranza.

"Having previously served on the Advisory Council, I am delighted to represent Hexagon and to further our shared mission of magnifying individual and collective efforts to solve real-world problems with geospatial technology. The role is exciting because WGIC unites the geospatial industry and promotes collaboration in a way that leverages its members' efforts for maximum impact, which is very rewarding", said Gillespie.

Hexagon executive Ken Mooyman, the president of the WGIC, will be stepping down from his position in June, after completing his term. Mooyman — a well-connected and widely respected industry insider and advocate for the geospatial industry — has been instrumental in strengthening the council's role in promoting geospatial technologies worldwide. His contribution has been invaluable in shaping the council's vision and mission. "It was a privilege to advocate on behalf of Hexagon, WGIC members, and the geospatial community the importance of geospatial information for improving public health and safety, clean environments, and strong economies," said Mooyman. "There are good synergies between our corporate goals and WGIC objectives. I am proud that Hexagon is now represented by two highly accomplished female leaders."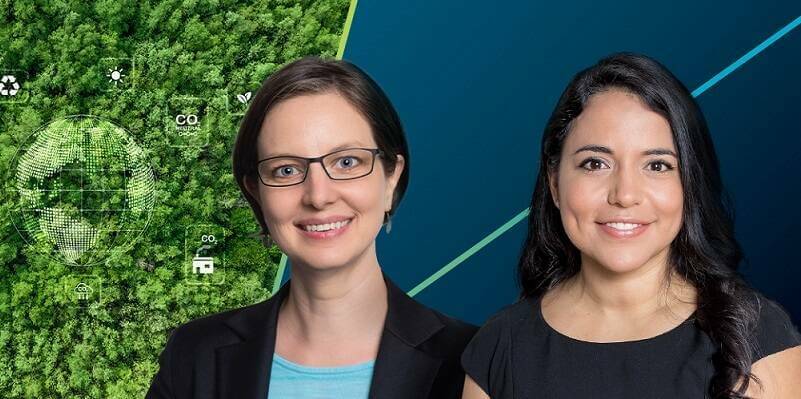 Subscribe to our newsletter
Stay updated on the latest technology, innovation product arrivals and exciting offers to your inbox.
Newsletter