Esri UK and Black Geographers announced that this year's Geospatial Scholarship Fund is now open to applicants.
Two awards will be made this academic year, consisting of an Undergraduate Award of £30,000 and a Masters Award of £20,000, to study within the disciplines of geography or geoscience. Supporting Black and mixed Black heritage students to achieve their full potential at university, by removing some of the financial burden, the fund is now in its second year.
Successful students will also receive support and training during their time on the programme from Esri UK and Black Geographers, who co-created the fund. Applications are now welcome and close on 6 April 2022.
Statistics compiled by the Royal Geographical Society and Black Geographers organisation show that although the number of Black students taking geography increased significantly between 2008 and 2018, Black students are still under-represented on geography degrees. They are also significantly less likely to complete their degree; in 2018, 72% of White students studying geography completed their course compared to just 57% of Black students.
"The Geospatial Scholarship Fund was created as a vehicle to promote and encourage diversity and inclusion in the geospatial industry," explained Dr. Addy Pope, Higher Education Manager at Esri UK. "Black and mixed Black heritage students are significantly under-represented within the fields of geography and geoscience education and employment, so the programme aims to increase this number, provide financial and other support throughout their studies​ and promote the subjects as a positive life choice for students​."
Francisca Rockey, founder of Black Geographers, commented: "Black Geographers formed as a collection of Black geography students and graduates who have first-hand experience of the many barriers which prevent Black students from studying geography, and how isolating the field can be even after navigating these barriers. I am delighted to be working with Esri UK for a second year to award two geographers or geoscientists with the opportunity to pursue their dreams, without the financial barrier. The diversity of people in science will set future outcomes."
Applicants need to have Black or mixed Black heritage, be from a disadvantaged household in the UK and have an offer from a UK university for the next academic year. The course must be either an undergraduate degree in geography or related geoscience, a master's degree in GIS, or a course with a significant component of GIS. Candidates need to submit a brief video or a 500-word essay or other medium of their choice.
Summer Singleton Martins, this year's undergraduate scholar and first year BSc Geography student at University of Liverpool, said: "This is only the beginning of my university and scholarship journey. In 2023 I am hoping to go with the research conservation company Operation Wallacea to Fiji, and be a Research Assistant. I want to gain some fieldwork experience in marine and terrestrial science and never would have dreamed that I would be able to travel with my degree and gain work experience somewhere so far away! I sincerely appreciate the help and guidance from Black Geographers and Esri UK. Everything that they have done for me has been a great help and I sincerely appreciate it."
More information about the fund's criteria and the application process, with tips for applicants can be found here.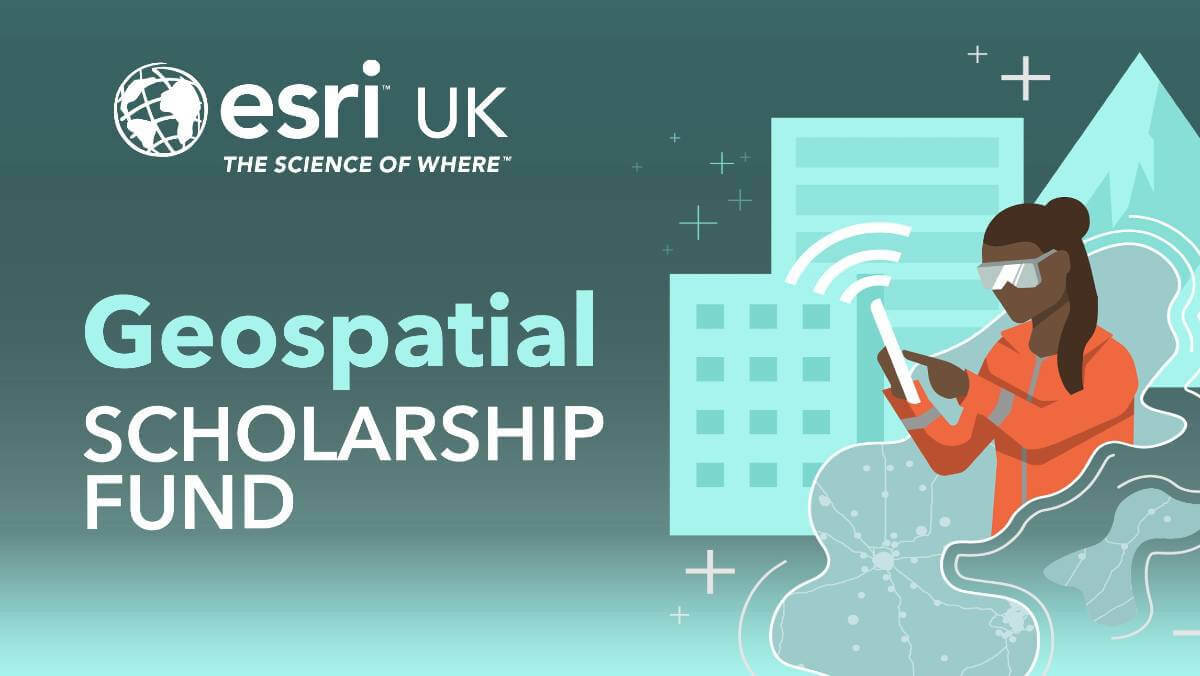 Subscribe to our newsletter
Stay updated on the latest technology, innovation product arrivals and exciting offers to your inbox.
Newsletter