The historic St. Elisabeth Hospital, situated on the Caribbean island of Curaçao, has been digitally re-imagined in 3D by global geospatial technology specialists, GeoSLAM, ahead of its planned restoration works.
Constructed in 1855, the St. Elisabeth Hospital was once the main centre for medical care in the Otrobanda City district in Curaçao, as well as serving other nearby island nations.
Formerly a healthcare hub for thousands, the crumbling building is now no longer fit for purpose and closed its doors in 2019 after 164 years of serving, subsequently being replaced by a new medical centre.
In 2021, anticipated renovation projects of the original hospital led survey bureau Landmark to appoint Ellen de Brabander, founder and owner of Urban Studio, to the task of digitally scanning the 22,346 square metre site, using GeoSLAM's ZEB Horizon handheld scanner.
The size and complexity of the building, with six sub-buildings, an average of three floors per sub-building, and many individual patient care rooms, presented an enormous challenge for capturing and accurately measuring the work required on the hospital.
Due to its lightweight nature, speed of capture and ease-of-use, Ellen utilised the ZEB Horizon to seamlessly walk-and-scan through the hospital, capturing data as she walked.
Speaking about the device, Ellen de Brabander of Urban Studio, said:
"GeoSLAM's ZEB Horizon was the ideal device for this project. The versatile handheld capabilities meant the time taken to complete the full scan was reduced significantly. For a project of this size, measuring would be predicted to take several months, however this task was reduced to less than a week.
"For a restoration project, unobtrusive and non-invasive surveying methods are key so that we leave as little footprint as possible. The walk-and-scan method of data collection removed the need for bulky equipment and tripods, and allowed me to complete a full comprehensive scan, with no small nook and cranny missed."
The ZEB Horizon was able to scan both the interior and exterior of St. Elisabeth Hospital in just six working days - successfully capturing 52 scans in approximately 20-minutes per scan. The versatility and maneuverability of the device meant all areas of the site were captured rapidly, in great detail and with minimal disruption to the decaying site.
The data was processed and compiled on GeoSLAM's software solution, before converted into Autodesk Recap and taken into Autodesk Revit to be modelled. The full video of which can be found here.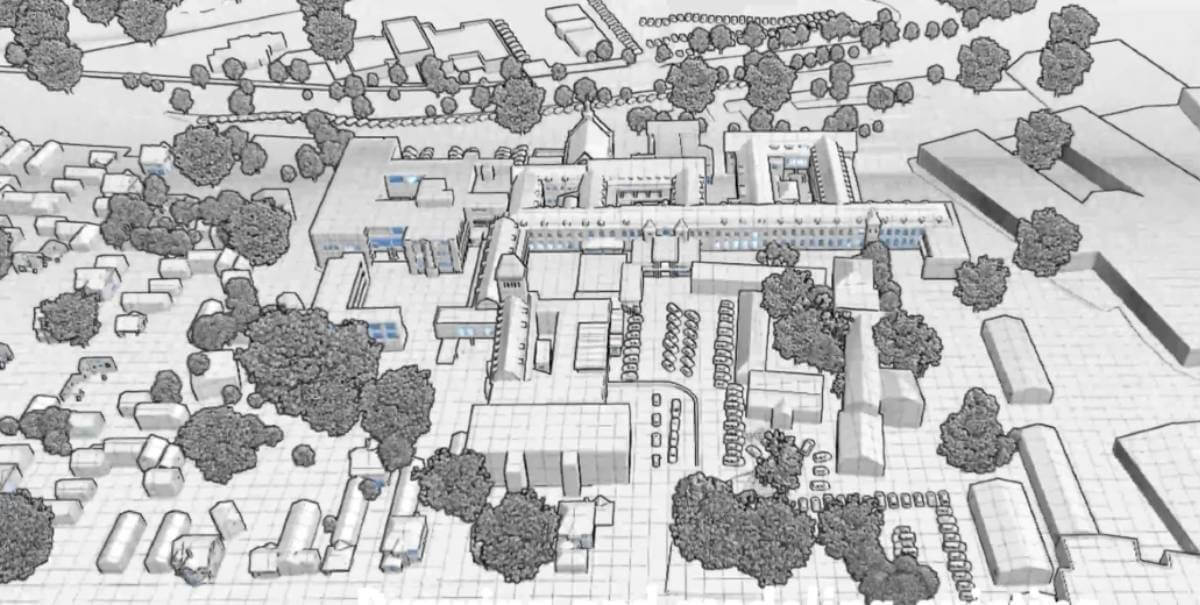 Subscribe to our newsletter
Stay updated on the latest technology, innovation product arrivals and exciting offers to your inbox.
Newsletter