Foursquare, the independent location technology company and Korem, the geospatial expert shop, announce a new partnership to help customers create better location-based user experiences and seamlessly adopt leading geospatial data and technology into their decision-making processes.
Since the onset of the COVID-19 pandemic, changing demographic patterns have happened quickly and data collected even one year ago is now almost irrelevant. More current, more dynamic, and fresher data is required to better understand the changing behaviors and preferences of people as they have adapted to the new normal. Here, mobile location data can provide better insights into the phenomenon that we are seeing today.
"Our clients deserve best-in-class technology and data to solve today's challenges relative to their respective industries. With the acquisition of Placed and the merger with Factual, Foursquare has positioned itself as one of the most innovative location technology companies, providing rich and dynamic data. Our partnership is the logical step to bring a seamless offering," said Jean-Sébastien Guy, President of Korem.
This alliance is an exciting milestone for both companies as the applications of mobile location data continue to expand and the demand from industries such as retail, media, insurance, and telecommunications explodes.
"We partnered with Korem not only because of their ability to provide complete turnkey geospatial solutions, but also because their customer-centric model aligns with our approach to building Foursquare. This partnership is all about combining best-in-class capabilities to expand geospatial offerings for more enterprise customers," said Rob Jonas, CRO at Foursquare.
The technology has also become particularly useful to municipal, state, and provincial government health agencies in helping to identify COVID-19 "hot spots", tracking overall mobility for social distancing purposes, and identifying adherence to "stay at home" orders.
With the increasing amount of data being created and collected every day, preserving privacy and security is now on the executive agenda. "At Korem, we know that location data is some of the most sensitive data out there. Therefore, privacy has always been a top priority for us. Since day one of the partnership process, Foursquare has demonstrated that they put data security and privacy at the forefront of their offerings, and we know how important it is for the market," said Yan Trudeau, Partner Development Manager at Korem.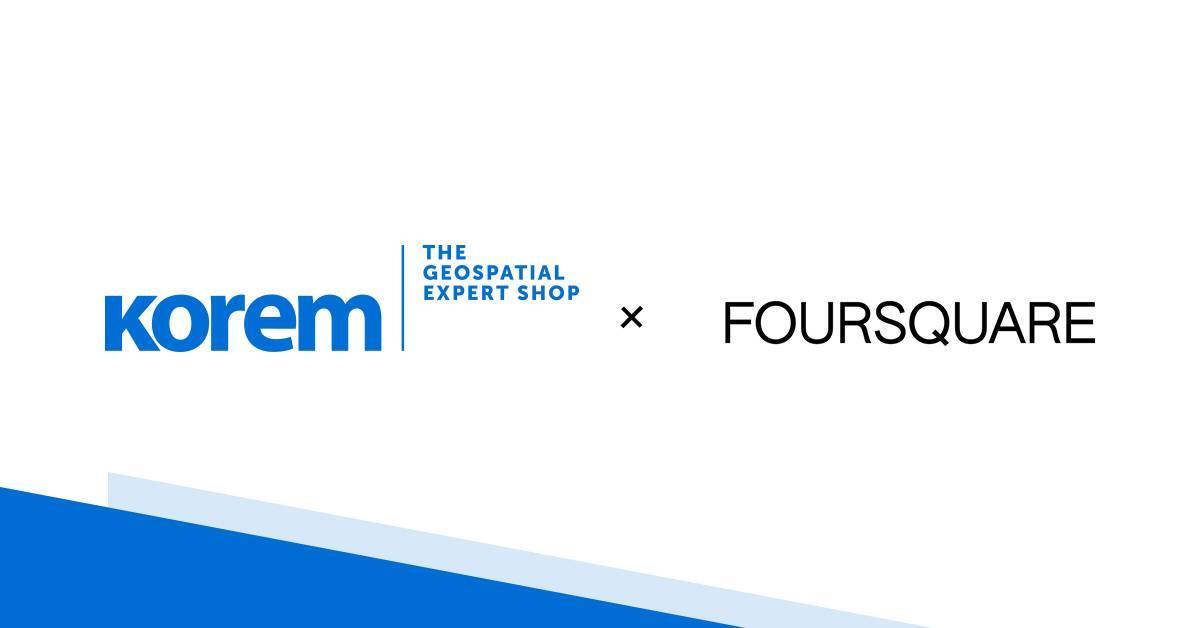 Subscribe to our newsletter
Stay updated on the latest technology, innovation product arrivals and exciting offers to your inbox.
Newsletter