The introduction of the Trimble MX50 system will play a large part in enabling the Jorvik Design Group to provide a tailored survey and design service.
This will maximize efficiency throughout their telecoms build and network deployment process.
About the Trimble MX50
The Trimble MX50 is a vehicle-mounted mobile LiDAR system suitable for companies, such as Jorvik Design Group, who wish to expand their offering to include precise, high-volume data capture technology. The system delivers a very accurate point cloud of the environment along with complimentary immersive imagery and will provide Jorvik with the ability to create extremely accurate designs without time consuming and labour-intensive site walkovers.

Enhanced workflow
KOREC has worked closely with Jorvik Design Group in the creation of an enhanced workflow that will enable it to complete design jobs far faster and more accurately through the use of the high-precision, current, 3D point cloud data collected by the MX50. Previously, the company worked from Google StreetView where asset data could be outdated or inaccurate. This older data often required time consuming back-and-forth site visits from surveyors for asset checking purposes before network design could begin.
With the new enhanced workflow, clients provide a boundary map and all relevant UPRNs (Unique Property Reference Numbers) and request that Jorvik plans a design for that network. An initial survey is then driven with the MX50 system mounted on Jorvik's Land Rover Defender.

QGIS integration
Under the guidance of Jorvik Design Group Network Planner, Mahmoud Ali, the point cloud is then processed and split into smaller jobs for the design team. A KOREC developed portal and plug-in allows the MX50 collected data to be automatically loaded as a layer for immediate use in their QGIS.
This easy integration routine means that the initial design can be viewed on top of the point cloud in a pre-defined layer. The same data can then be worked on all by all Jorvik designers simultaneously.

Client benefits
Having access to a current, high-accuracy, 3D point cloud means that the Jorvik Design Group can now provide an even better service for its clients through the provision of:

*Accurate 3D point cloud data for measurements related to costing
*A faster design service based on correct asset location
*A fully up to date, accurate map of all their assets at the job's conclusion.

Charlie Farley, Jorvik Design Group, Director said, "We invested in the Trimble MX50 system because we are always looking to continually develop and improve our approach to surveying & design and felt that this would allow us to step out amongst the crowd, in an ever growing and rapidly moving sector. KOREC has assisted us in tailoring the MX50 specifically to suit the telecoms market and to specific client requirements, which has been instrumental in our growth as a business.

"By investing in such an advanced piece of hardware, we feel that we are extremely well placed to deliver exceptional data at pace, whilst ensuring that the information captured is up to date. This is critical to our design output and has allowed Jorvik to cover vast areas across the UK in a very short space of time. This system has proven to be invaluable to Jorvik and by using this cutting-edge technology, we feel that we are the market leader in the delivery of surveying and design services within the telecoms sector and keeps us one step ahead of the competition."

Richard Gauchwin, KOREC Group Business Area Manager – Mapping & GIS said, "Mobile Mapping is now a recognised and accepted technology playing an important part in the digital strategy of many major businesses including a number of fibre optic installation companies. Jorvik Design Group is the first in the UK to invest in a Trimble MX50 system and KOREC has been delighted to be a part of that process, from initial trials through to assisting with an enhanced workflow and the delivery of training."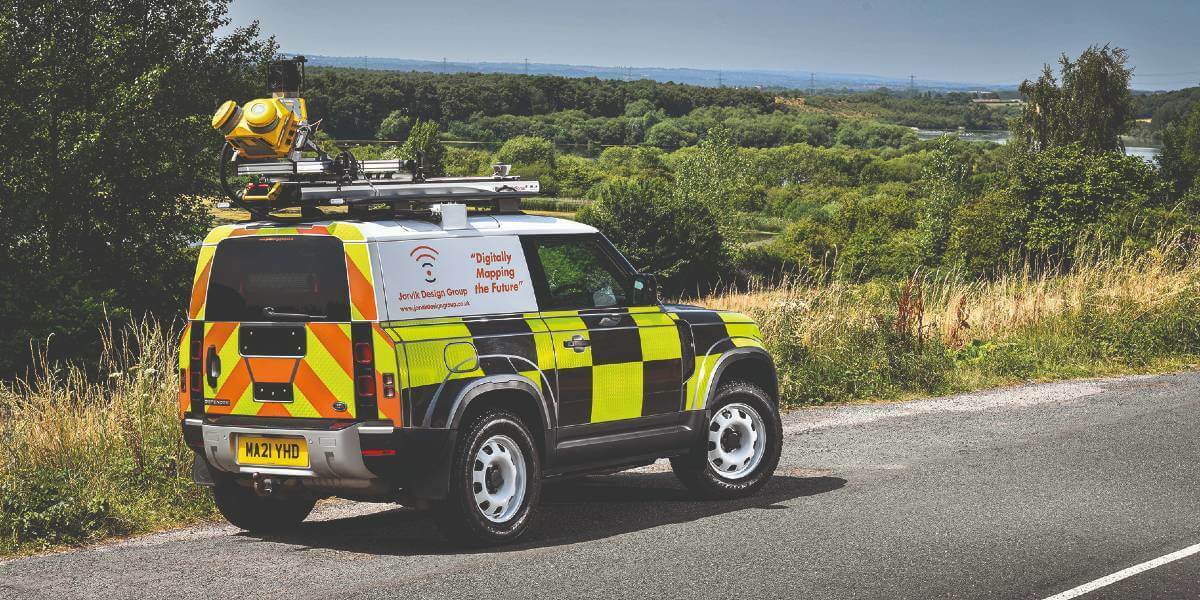 Subscribe to our newsletter
Stay updated on the latest technology, innovation product arrivals and exciting offers to your inbox.
Newsletter