European Space Imaging (EUSI), a provider of Very High Resolution (VHR) optical satellite imagery, is pleased to announce a strategic partnership with Umbra, a leader in advanced space radar technology.
This partnership will allow customers to purchase Umbra's Synthetic Aperture Radar (SAR) data directly through EUSI.
This collaboration offers a significant benefit to remote sensing data users across Europe and North Africa, as they can now acquire the world's highest resolution space-based optical and SAR imagery – 30 cm and 25 cm resolutions respectively – from a single local source. EUSI now has the unique position on the market to coordinate SAR and optical tasking to guarantee acquisitions independently from the weather, and ensure the continuity of monitoring requests.
Under the partnership agreement, EUSI will gain the ability to oversee global tasking and delivery of SAR imagery for its customers using Umbra's advanced satellite constellation and tasking platform. Umbra currently operates six satellites, with plans to launch more throughout 2023 and 2024. Renowned for their agility, the satellites can efficiently collect data in various modes and deliver single and multi-look SAR imagery with resolutions ranging from an industry-leading unrivaled 16 cm resolution in the ground plane up to 1 m for wider-area monitoring.
"Through our partnership with Umbra, EUSI solidifies its commitment to providing our customers with the most advanced and comprehensive geospatial solutions available," said Adrian Zevenbergen, CEO of European Space Imaging. "The integration of SAR data into our offerings will enhance our ability to deliver unparalleled insights and empower organizations across Europe to make informed decisions with confidence."

The introduction of SAR products into EUSI's portfolio will unlock a myriad of opportunities across diverse sectors, including emergency response, maritime and defense & intelligence. SAR imagery is particularly valuable in these areas due to its ability to capture imagery at night and penetrate clouds, enabling users to gather critical information even in adverse weather conditions. Umbra's highest resolution commercially available SAR data, flexible tasking, competitive pricing, and straightforward licensing further enhance the appeal to EUSI's customers.

"EUSI is one of the most respected and trusted brands in Earth observation, and their choice to bring us into their portfolio speaks volumes," said Joe Morrison, VP of Commercial Experience at Umbra. "EUSI are relentlessly focused on what's best for their customers, which is how they've built decades-long relationships with the largest users of Earth observation data across the markets they serve. It's an honor to be working closely with them, and another huge vote of confidence not only in our technology but in our whole service offering."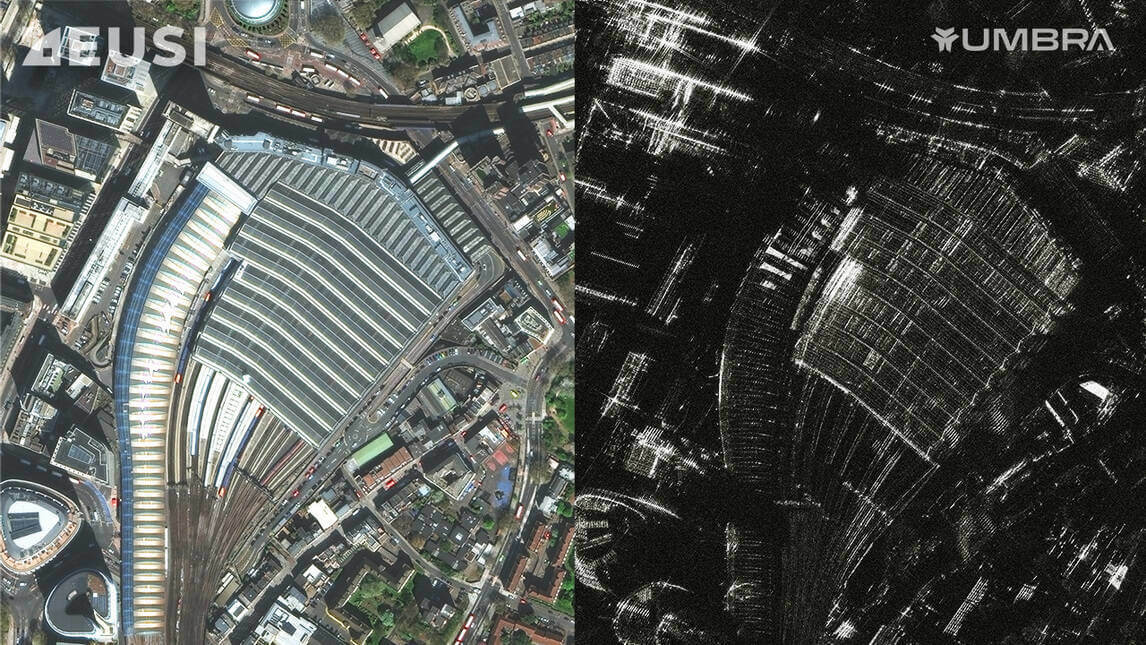 Subscribe to our newsletter
Stay updated on the latest technology, innovation product arrivals and exciting offers to your inbox.
Newsletter