Eos Positioning Systems, a global provider of GNSS receiver design and manufacturing across multiple industries, announced its participation in the Esri Partner Network Gold Program.
This recognizes a new level of commitment from both Eos (formerly a Silver Program partner) and Esri toward furthering field location technology used among GIS professionals worldwide.
"We are pleased to have Eos strengthen their longstanding partnership with us by attaining Gold program participation within the Esri Partner Network," Esri Canada Business Development Manager Jay Terrill said. "The continued integration of Eos's location hardware and solutions with ArcGIS provides our joint customers with even more opportunities to enhance fieldwork."
The Esri Partner Network is a global ecosystem of thousands of organizations that deliver location-enabled hardware, services, and solutions worldwide. With the Gold partnership, Eos now joins other Esri-aligned companies. Or delete the last sentence.
"We are honored to be accepted into the Gold Tier Partnership program by," Eos CTO Jean-Yves Lauture said. "With a stronger collaboration among our teams, our mutual customers will benefit even more from our world-changing workflows."
This distinction recognizes Eos's global expertise in deploying ArcGIS-friendly location hardware and solutions globally for utilities, municipalities, and other organizations.
"We are excited to have Eos achieve Gold program status in the Esri Partner Network," Esri Field Apps Product Engineering Lead Jeff Shaner said. "We've worked together for several years to identify and satisfy customer needs and being more aligned will translate to even greater success for our customers in the future."
In 2019, Eos was awarded an Esri Partner Conference award, and in 2020 they received the Esri Infrastructure Management and GIS (IMGIS) Conference Award.
"This Gold status reflects our renewed commitment to our partnership with Esri and its worldwide distributors," Lauture said. "We look forward to strengthening this relationship for the benefit of our mutual clients."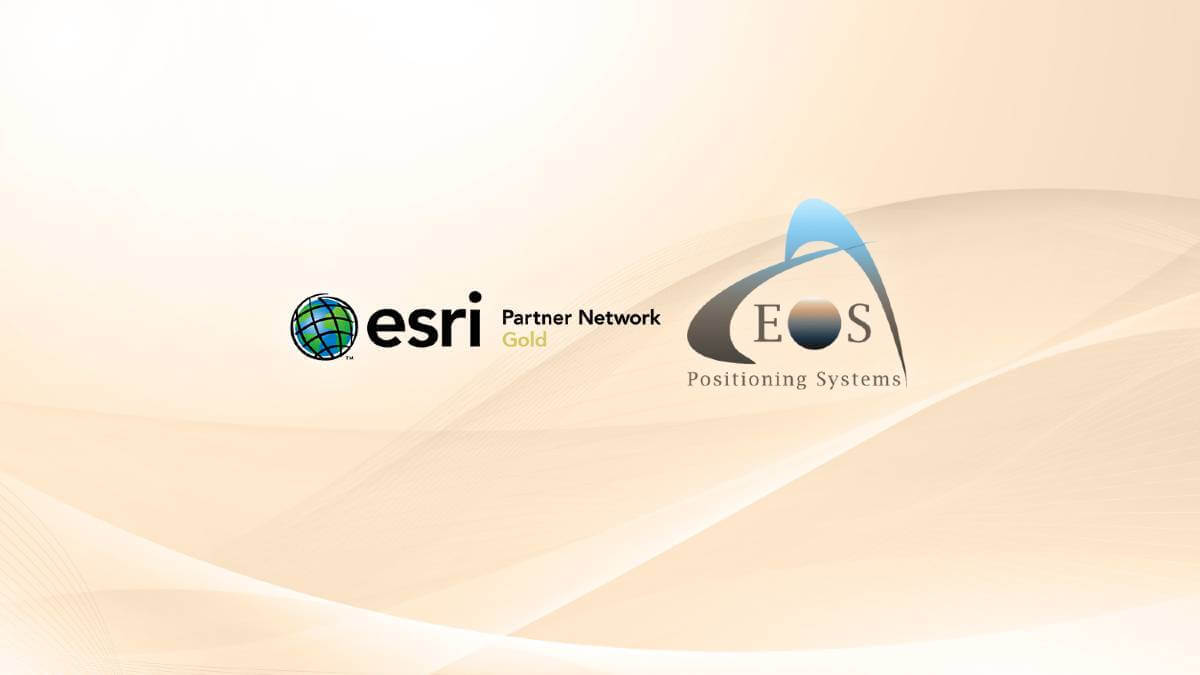 Subscribe to our newsletter
Stay updated on the latest technology, innovation product arrivals and exciting offers to your inbox.
Newsletter