Rapid environmental changes due to climate change call for innovative technological approaches.
NATO has started a new project exploiting Big Earth Datacube Analytics for Transnational Security and Environment Protection. The multi-national kick-off meeting in Brussels demonstrates encouraging efforts.
The Sixth Climate Change Assessment Report IPCC published this year points at changes in extremes such as heat waves, heavy precipitation, droughts and tropical cyclones, nowadays registered every month. Cube4EnvSec is a new multi-year NATO Science for Peace and Security (SPS) project which will demonstrate how datacubes can contribute to agile insights on Big Earth Data for observing natural and human-made threats of any kind, combining ground, space, and airborne sources ad-hoc and in real-time. "Cube4EnvSec is a prime example of how NATO can mobilise the best expertise and knowledge of the scientific community to make a crucial difference", assesses Dr. Jamie Shea, former Deputy Assistant Secretary General for Emerging Security Challenges at NATO Headquarters.
A series of relevant practical use cases will demonstrate these capabilities. The current non-exhaustive list includes real-time data fusion of on-board aircraft and vessel data sources with large-scale Copernicus satellite archives; thunderstorm warning for aviation; harbor protection and natural resource monitoring over Greenland. "The new generation of high-resolution, 1 to 10 cm imagery enables the quality and accuracy of procedures such as change analysis for airfields on unstable ground (thawing permafrost), flood simulations, Harbour security in case of sea level rise or land slide risk", adds LtCol Rene Heise, former Section Head at the NATO Allied Command Operations and member of the Global Military Advisory Council on Climate Change.
The project utilizes the leading datacube technology, rasdaman, for the sharing of Big Earth Data, with special emphasis on timeseries support, location-transparent federation, and dynamic distributed data fusion across fixed and moving sources. "We aim at unleashing and showcasing the benefits of massive space/time federated datacubes as a particular enabler for better understanding our planet", explains project coordinator Dr. Peter Baumann, Professor of Computer Science in Bremen, Germany. Cube4EnvSec partners are Jacobs University Bremen (Germany, lead), Tel Aviv University (Israel), and Greenland Institute of National Resources (Greenland/Denmark); further international partners who have expressed an interest to join. LtCol Rene Heise from NATO-HQ acts as Scientific Advisor.
The project is supported by the NATO Science for Peace and Security (SPS) program, with a runtime from May 2022 through October 2023.
Learn more at the Cube4EnvSec project site.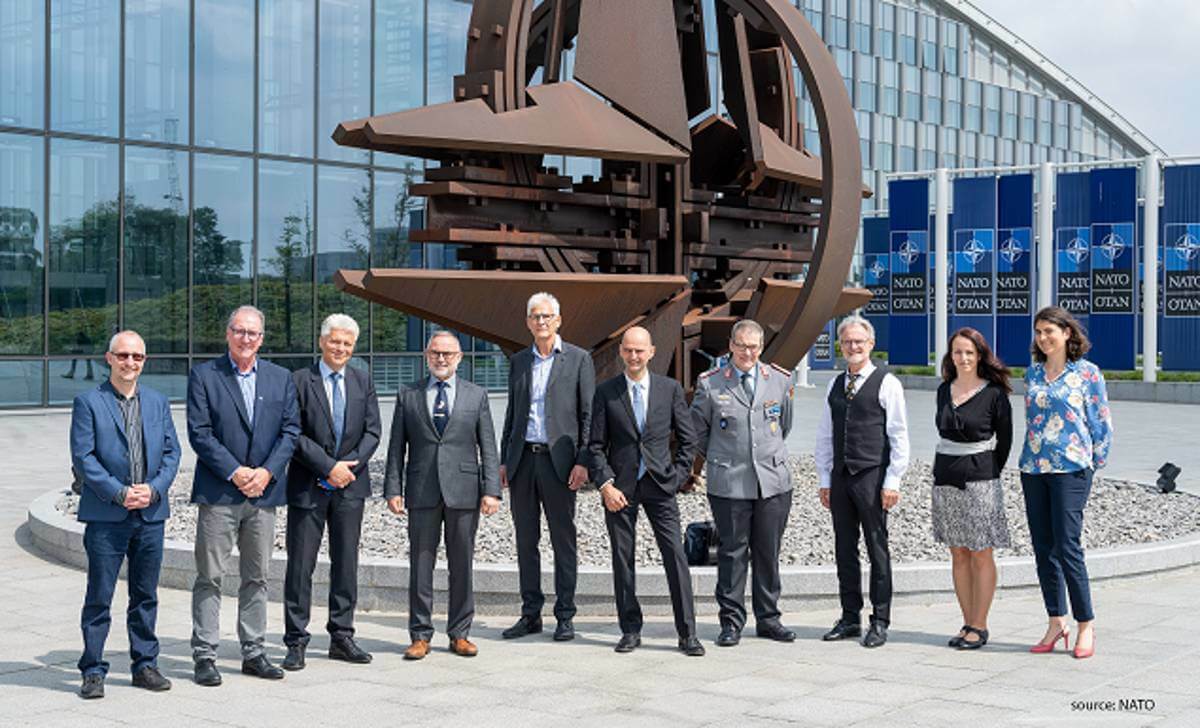 Subscribe to our newsletter
Stay updated on the latest technology, innovation product arrivals and exciting offers to your inbox.
Newsletter