Leica Geosystems, part of Hexagon, announced that the Carl Pulfrich Award 2022 has been presented to Prof. Dr. Charles Toth for his outstanding contribution in the field of geospatial science and engineering.
The Carl Pulfrich Award honours cutting-edge innovations and developments in geodesy, photogrammetry and Earth sciences.
"I am deeply grateful to receive the Carl Pulfrich Award among so many notable nominees and to join a distinguished group of prior recipients. This accomplishment is a significant milestone in my professional life, and I want to express my heartfelt gratitude to the team who selected me to receive this award," Toth said.
The seven-member jury selected Toth out of a number of qualified nominations. Toth works as a research professor at the department of civil, environmental and geodetic engineering at the Ohio State University, United States.

Toth was born in Hungary, where he earned his Master of Science and PhD degrees in electrical engineering from the Technical University of Budapest in 1977 and 1980, respectively. In 1997, he completed his second PhD at the same university in geoinformation sciences. Toth has made several significant contributions to geospatial science and engineering. Most importantly, he is known worldwide for his visionary advancements to mobile mapping, and his seminal contributions to research in sensor georeferencing and digital imaging technologies. Publishing more than 400 journal and conference papers, and several book chapters, Toth has an outstanding scholarly record. He also received numerous awards, including the 2009 ASPRS Photogrammetric Award, 2005 and 2015 United States Geospatial Intelligence Foundation Academic Achievement Award, the 2016 ISPRS Schwidefsky Medal, Ohio State College of Engineering Lumley Research Awards, and various best papers awards.

The chairman of the 2022 jury, Prof. Dr.-Ing. Uwe Sörgel says, "I am pleased about the recognition of the important work of Prof. Dr. Charles Toth in the fields of photogrammetry, laser scanning and mobile mapping. He has made major contributions to the geospatial industry and academia. In addition, he has served our scientific community for many years in leadership positions of the ASPRS and the ISPRS."

The tribute was given at the Carl Pulfrich Award Ceremony 2022 during the Photogrammetric Week at the University of Stuttgart.

The academic Earth imaging community was encouraged to submit nominations for the biennial award. Nominees were considered based on their experience in photogrammetry, remote sensing activities and contributions to advancing all aspects of the Earth imaging field. Applied work involving hardware systems, software solutions or innovative service activities was also considered.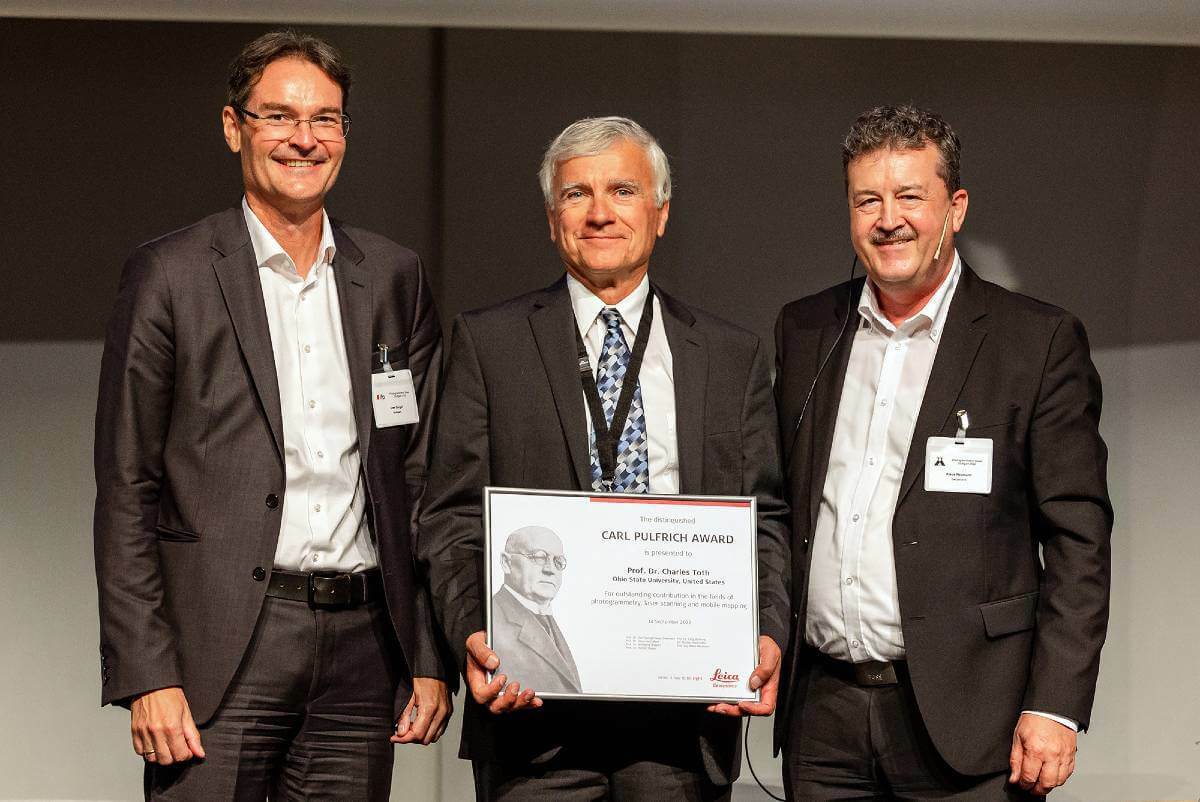 Subscribe to our newsletter
Stay updated on the latest technology, innovation product arrivals and exciting offers to your inbox.
Newsletter