Bluesky International's geospatial data is providing environmental insights and informing future green space plans in a bid to enhance resident well-being, improve air quality, maximise biodiversity and improve surface water management at a large housing estate on the outskirts of Swansea, Wales.
The Green Infrastructure Consultancy, is a UK based company advising private, government, institutional and NGO clients on urban green infrastructure policy, strategy, planning, design, installation and maintenance. It is working with the housing association Pobl on mapping green infrastructure and opportunities for improvement around the Penderi housing estate.
The consultancy has been tapping into Bluesky's National Tree Map (NTM) which provides accurate height, location and canopy coverage data for trees 3m and taller. For the Penderi project, The Green Infrastructure Consultancy has interrogated additional datasets that look at existing habitats and species, topography, vegetation cover, flood risk, accessibility to greenspace and ecosystem resilience.
Gary Grant of The Green Infrastructure Consultancy said: "Pobl understands how important high quality and accessible green infrastructure is for residents health and wellbeing and how green infrastructure will be at the forefront of their efforts to mitigate for, and adapt to, climate change. They have a sophisticated approach that requires access to data and good maps."
"As a business we advise on the various ways to bring green infrastructure to urban areas and in the example of Penderi, we have used Bluesky's NTM to assess the existing green canopy cover and how this can be expanded on, ensuring the data guides us as to the right locations for new tree plantings."
Ralph Coleman, Sales Director at Bluesky, added: "Planting trees in the right locations can have numerous environmental benefits like ground water absorption to reduce the likelihood of flash flooding, improving air quality and providing cooling for surrounding buildings. The UK has significant tree planting targets to hit over the next 2/3 years. In 2021 the Government committed to increasing tree planting across the UK to 30,000 hectares per year. However, using accurate, up to date data will be key in ensuring time and resource are maximised and trees are planted in areas where they will thrive without damaging other environmental habitats."
The National Tree Map includes data for all trees 3m and taller in Great Britain and Ireland. It is a unique dataset that was created by Bluesky and is updated on a three-year rolling flying programme.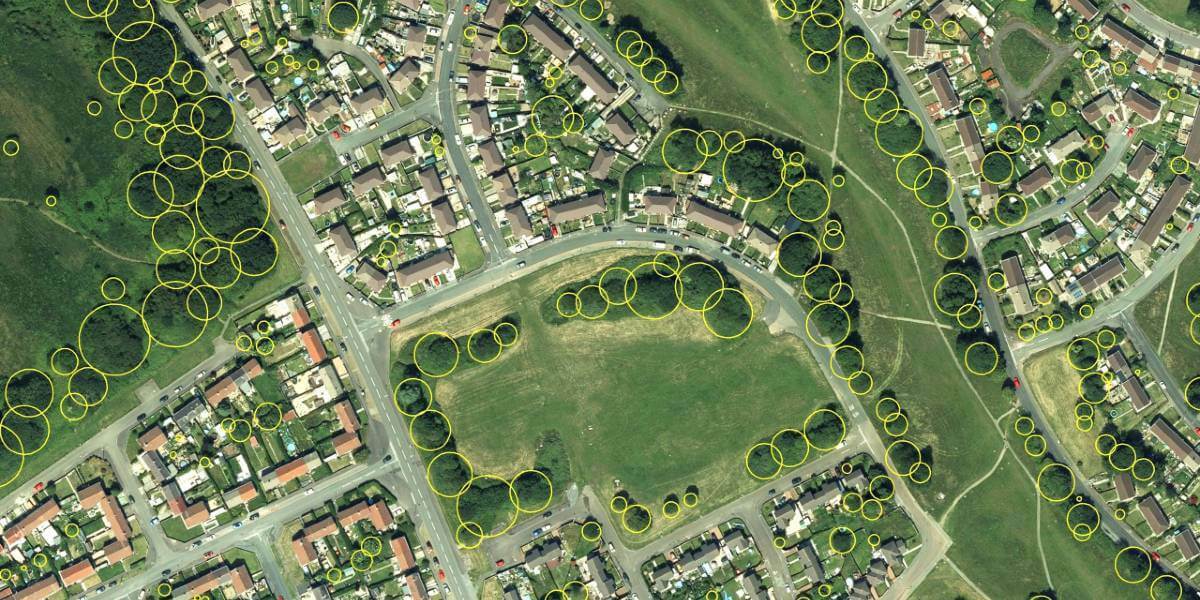 Subscribe to our newsletter
Stay updated on the latest technology, innovation product arrivals and exciting offers to your inbox.
Newsletter