A local authority has turned to data from aerial survey and mapping company, Bluesky International, to manage tree health and felling across a 98-hectare estate and areas of an adjoining 64-hectare golf course.
Bradford District Council is using data from Bluesky's unique National Tree Map (NTM) to accurately pinpoint the location and number of trees infected or at risk of disease to plan and report on necessary remedial work.
Tree felling is an important part of maintaining the health of the UK's woodlands and forests. Landowners have an obligation to take action to contain and eliminate areas of trees infected and to monitor surrounding trees to ensure disease does not spread. The Forestry Commission, the government department responsible for protecting, expanding and promoting the sustainable management of woodlands, issues landowners with a Statutory Plant Health Notice highlighting that action must be taken if diseased trees are identified.
Using NTM data at the pre-felling stage has saved the local authority time and money. Bob Thorpe, Senior Green Space Manager at Bradford District Council, explains: "When it comes to felling diseased timber, time is of the essence, and we must work quickly to prevent the further spread of disease. The traditional method for calculating the area of felling is labour intensive as we had to physically be on-site, counting the number of trees, marking trees with paint, all while recording the process with a hand-clicker. The NTM has enabled us to work differently and more efficiently.
"We are now taking measurements of the girth of trees in a sample area and overlaying this information with the height data from the NTM to calculate the volume of trees that will be felled. We will be working on the ground to verify the estimations during felling, but once we have proof of, and evaluated accuracy, we expect to phase this aspect out. The potential that using NTM data presents for adding to current methodologies for the forestry industry is exciting."
Ralph Coleman, Sales Director at Bluesky, added: "The opportunities for the application of NTM data are constantly growing and we love to hear how our customers are driving efficiencies through its use. Biosecurity is essential to protecting the country's treescape and in this instance the NTM is playing an important role in maintaining the health of the nation's trees."
The National Tree Map is a unique map created using aerial imagery and provides height and location data for trees 3 metres and taller in Great Britain and Ireland. It is updated as part of Bluesky's three-year rolling flying programme.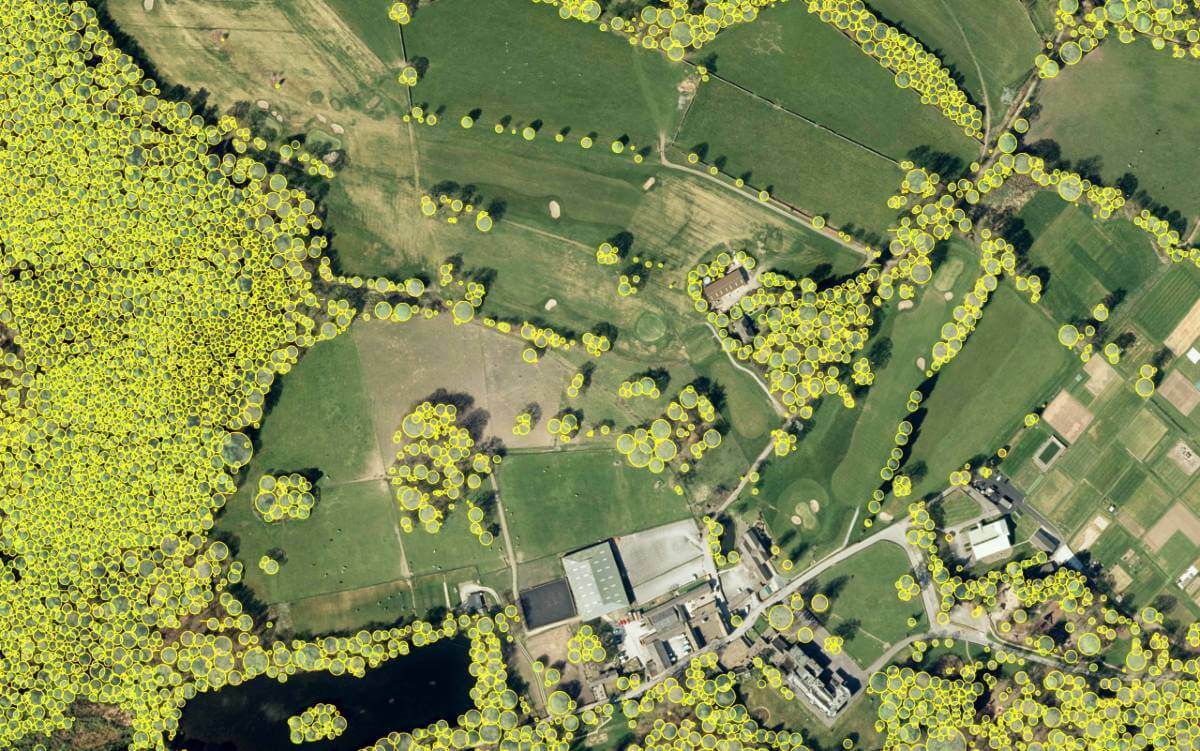 Subscribe to our newsletter
Stay updated on the latest technology, innovation product arrivals and exciting offers to your inbox.
Newsletter