An extract from a map that details the location and attributes of more than 300 million trees is being used to create the UK's first Urban Forest Master Plan (UFMP).
A partnership led by Birmingham City Council is looking at data from multiple sources, including the Bluesky National Tree Map, to take a long-term strategic approach to urban forest management and future-proof its treescapes. Containing a consistent, action-based strategy, the Plan has been formulated with input from stakeholders across the city including the business community and residents.
Derived from high-resolution aerial photography and height data, the Bluesky National Tree Map accurately records the location, height and canopy for trees over 3 metres in height - regardless of location or ownership. This insight is providing the intelligence required to benchmark current levels and will enable the measurement and reporting of performance indicators as the UFMP is delivered.
"The difference between a Tree Strategy and a Master Plan is that the Plan, just like Ecosystem Services, looks at the whole range of benefits and functions, so, our Urban Forest Plan goes way beyond 'just trees'," commented Simon Needle, Principle Arboriculturist at Birmingham City Council. "The Plan considers the whole tree population, not just public owned trees, engages all stakeholders, and encompasses a wide range of challenges and opportunities to contribute to a shared vision.
"The Bluesky data is an integral part of this," he continued. "Using the National Tree Map, we can record our starting point and monitor our progress as we work towards equitable tree cover across the city. We can also bring together additional data to inform action on rising population pressures, inequality, climate change and pollution."
A two-time winner of the United Nations Tree City of the World, Birmingham has more parks than any other city on the continent and an estimated 1 million trees. Of these around a quarter are in private ownership and, of the trees under Council management, there are more than 100,000 individually plotted non-highway trees, 75,000 trees on the highway and around 600,000 trees within woodlands. However, Birmingham, the largest municipality in Europe with a rising population, has a significant number of wards in the top ten percentile for deprivation and high levels of premature mortality. Birmingham is also facing the global challenges of air pollution, rising urban temperatures and flooding.
The Birmingham Urban Forest Master Plan is the result of a partnership between Birmingham City Council and Birmingham Tree people, working with the Nature Based Solutions Institute in Barcelona and social enterprise organisation Treeconomics.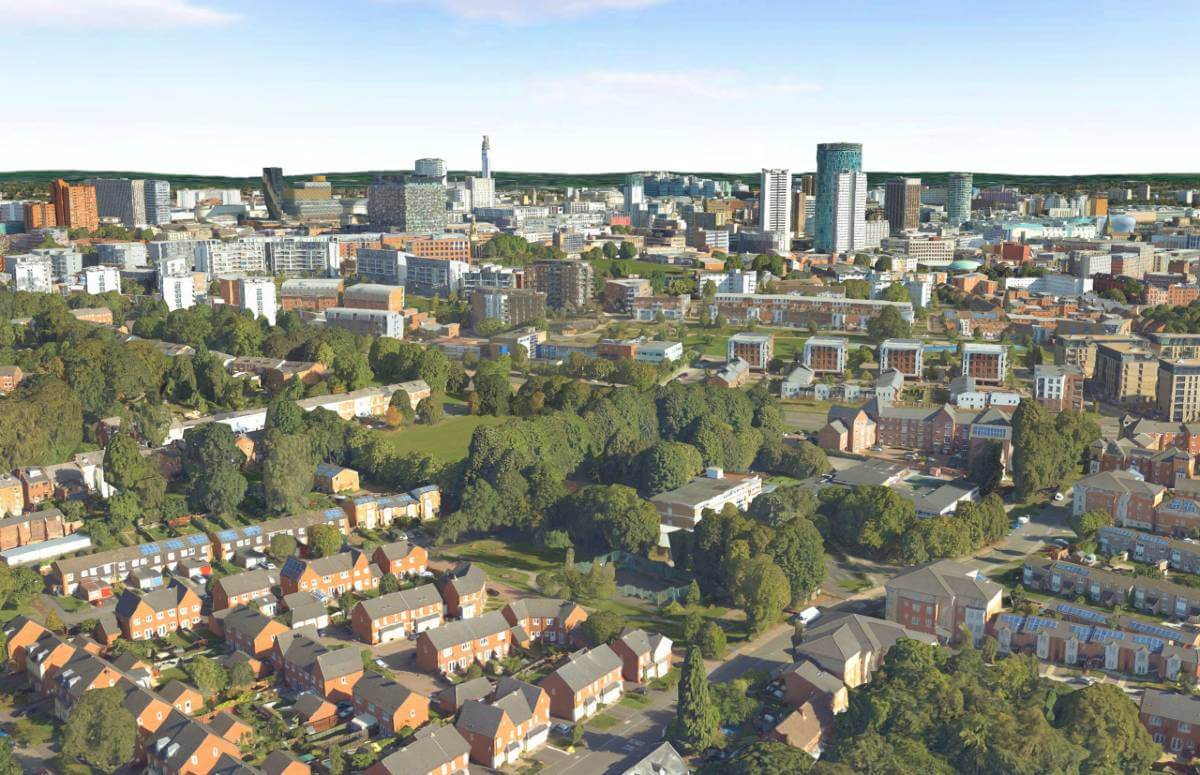 Subscribe to our newsletter
Stay updated on the latest technology, innovation product arrivals and exciting offers to your inbox.
Newsletter