Bluesky International, the aerial survey and mapping company, has supplied its high-resolution photography to support a new artificial intelligence platform created by technology start-up Gentian.
The platform will map green infrastructure with the aim to identify where biodiversity can increase in UK cities.
Using 12.5-centimetre resolution imagery from Bluesky, Gentian has developed an advanced workflow based on Machine Learning algorithms, which automatically identifies and records the number of buildings with green roofs. Gentian is helping local authorities explore the capacity of new developments and enhance the value of existing properties in a bid to mitigate the loss of biodiversity and the negative impacts of climate change, reduce flooding and improve air quality.
"Green infrastructure is an essential tool in the war against climate change, reduced biodiversity and the health impacts of air pollution and rising temperatures in our cities," commented Thomas Fenal, co-founder and Chief Technical Officer of Gentian. "In terms of green roofs, other benefits include building insulation, rainfall absorption and, if accessible or visible, boosts for well-being and even property prices.
"However, unlike other types of green infrastructure, such as parks and open spaces, the use of roof space has been somewhat ad-hoc," continued Fenal. "Using the Bluesky photography we now have a highly detailed and highly accurate view of this underutilised resource. We can benchmark where a city currently is, both in terms of extent and quality of green roofs, and we can identify potential properties for retrofit projects."
Ralph Coleman, Director of Sales at Bluesky, added: "It is always interesting to see the different ways our imagery can be used, and, at a time when NetZero is on everyone's lips, it is good to see companies like Gentian using our products and incorporating them into new technology initiatives that aim to have a positive impact on our environment. I certainly think we will see more and more use cases of our products in environmental projects as we move towards the UK's NetZero targets and deadlines."
Using the Bluesky 12.5cm multispectral imagery, which includes the familiar RGB (Red Green Blue) bands as well as Near Infrared band that provides a unique insight into the state and health of vegetation, Gentian has already completed a pilot project in London and a project for the Greater Manchester Combined Authority.
Bluesky is the only company to have current, high-resolution, full coverage of the Republic of Ireland, England, Scotland and Wales, which it maintains on a rolling, three-year update cycle. Bluesky has also upgraded its national flying programme to a minimum 12.5-centimetre resolution with urban areas now being captured at 5cm resolution simultaneously with LiDAR and oblique imagery. The photography, together with height data, Ordnance Survey map products and the National Tree Map, is available to view and download from Bluesky's online Mapshop.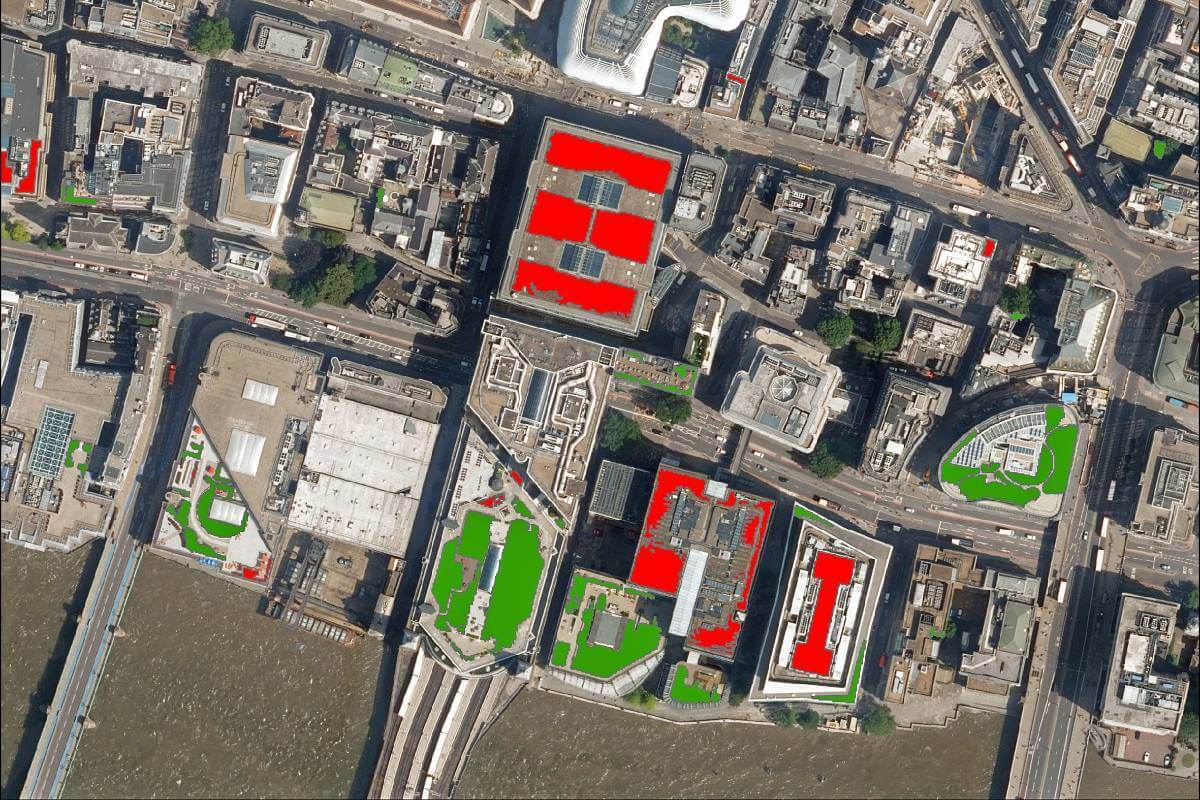 Subscribe to our newsletter
Stay updated on the latest technology, innovation product arrivals and exciting offers to your inbox.
Newsletter